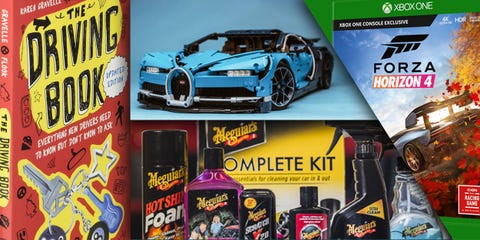 Got a new driver in your household this holiday season? Or perhaps your teenager is just really into cars? Teens are difficult to shop for as it is, but if you're lucky enough to have one who loves cars we have some suggestions for you. From tools to clothing to toys and room decor, you can find something the car-loving teen on your shopping list is sure to adore. If you need even more suggestions or if you're also shopping for younger or older auto enthusiasts, check out our holiday gift guide and our list of car-related toys for kids.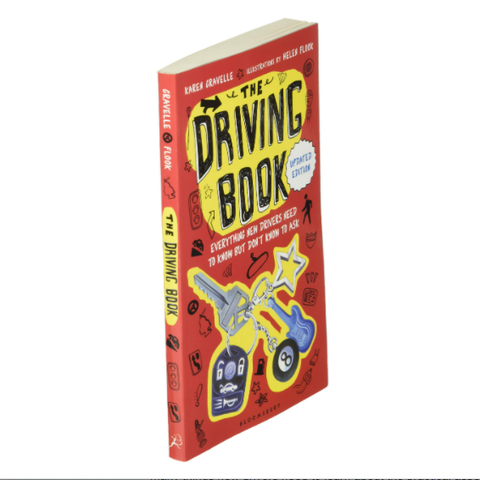 Here's some required reading for the new driver on your list. This illustrated book will teach your teen how to handle driving situations not covered in driver-ed courses.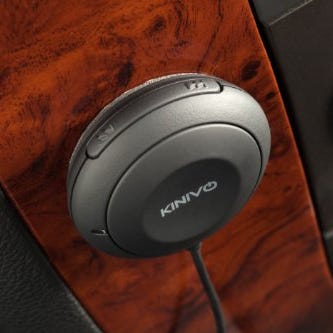 Older cars more likely to be chosen by first-time car buyers might not have Bluetooth phone connectivity built in. That means younger drivers are likely to hold their phones while driving, increasing the likelihood of distraction. This handy kit plugs into a car's auxiliary input jack and retrofits today's technology to older cars.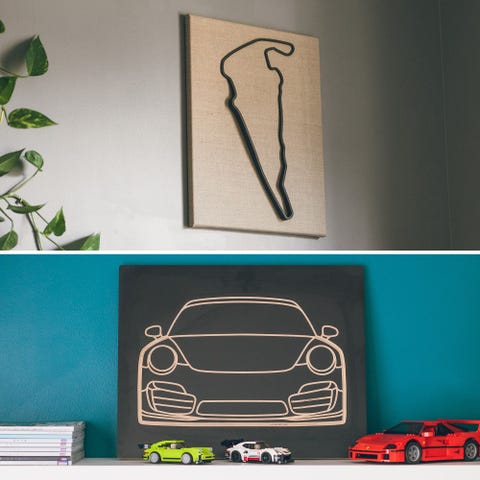 Dress up their bedroom or dorm with a piece of wooden wall art depicting their favorite sports car or race course. The artists at Linear Edge can do just about any car or track you wish, and pricing starts at $99.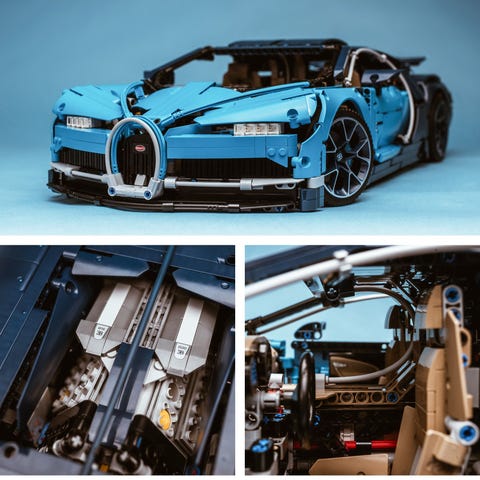 A Lego Technic kit like this Bugatti Chiron will keep them busy assembling for days. It's complete with moving doors, working pistons, and adjustable aero elements, making it the next best thing to building the real thing.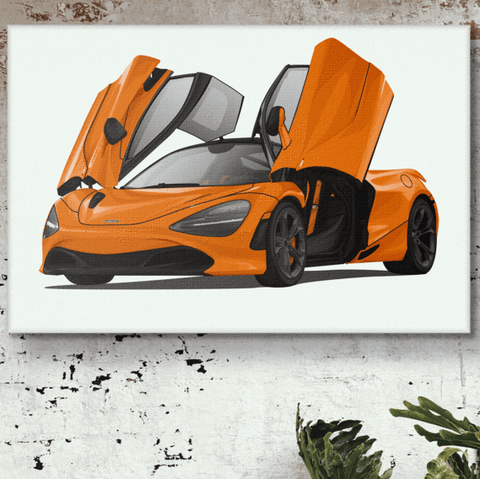 How about an illustration of their favorite sports car—or perhaps their own pride and joy—blown up on canvas and expertly mounted on a wooden frame? The artists at Respoke Collection will happily help you create an elevated replacement for the classic car poster.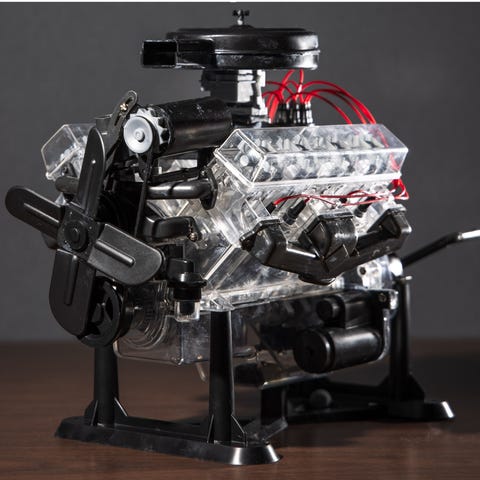 Have a budding automotive engineer on your shopping list? This Visible V8 model kit from Revell lets them practice their building skills while learning how an engine works.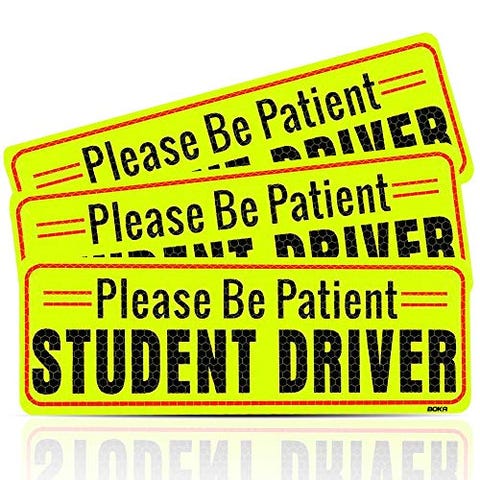 These handy and highly visible magnets help alert other drivers that your teen is new to driving and encourages motorists to forgive mistakes. Plus, since they are magnets and not stickers, they can easily be removed when parents take the wheel.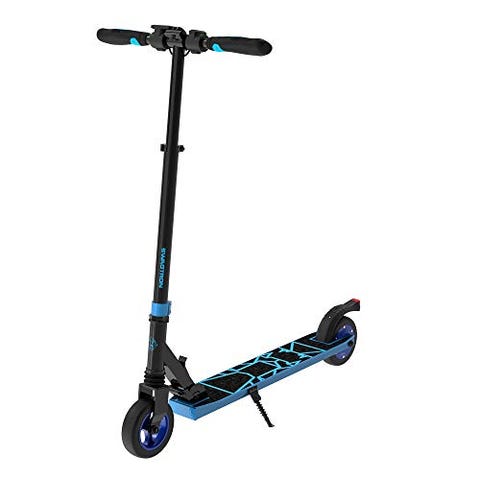 Who doesn't love cruising around on a scooter? This one from Swagtron is available in several colors and folds up to fit nicely in the car's trunk.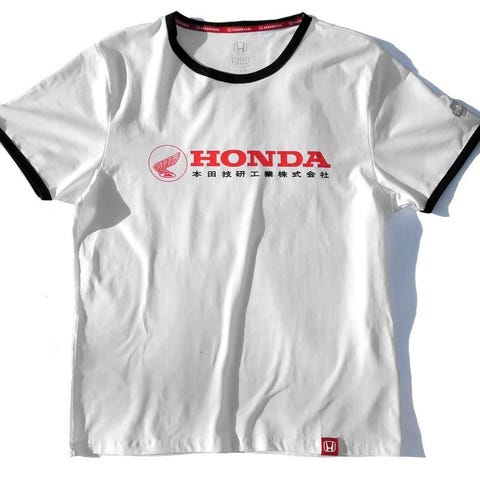 T-shirts from Honda Vintage Culture celebrate Honda racing in the 1960s. The combination of cool designs, high-quality construction, and heavy weight fabric feels extra premium.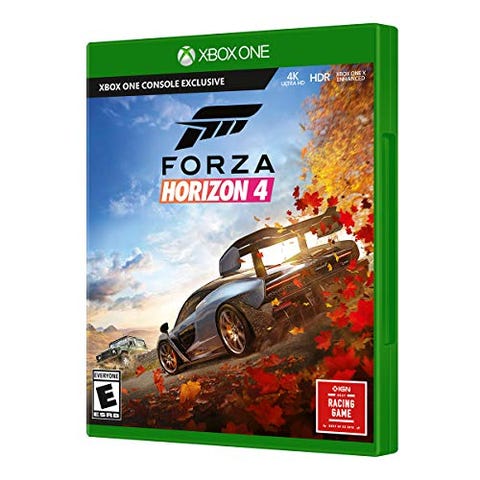 Forza Horizon 4 is one of our favorite video games right now and it's available for Xbox and PC. It's best when paired with a driving wheel controller, but it's still plenty fun with a keyboard or handset.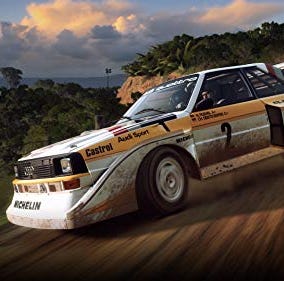 If your teen's idea of racing involves dirt roads, snowy passes, and rain-soaked beaches, then DiRT Rally 2.0 might be the video game they're looking for this holiday season. It's available for Playstation, Xbox, and PCs and is also downloadable on video gaming service Steam.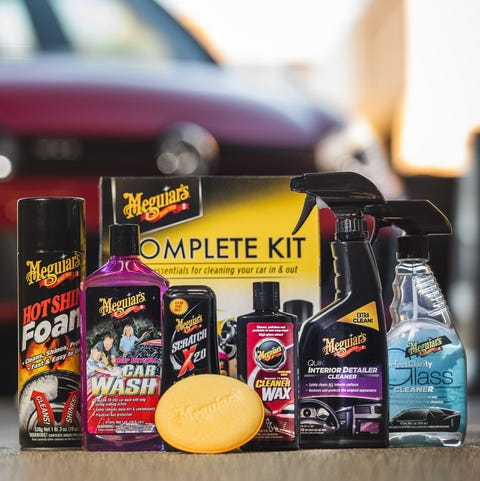 We wouldn't be surprised if your car-obsessed teen is also a total neat freak about his or her car. A lot of Car and Driver editors are, too. We'd recommend starting them out with this package of car detailing essentials from Meguiar's, including everything they need to shine up their ride.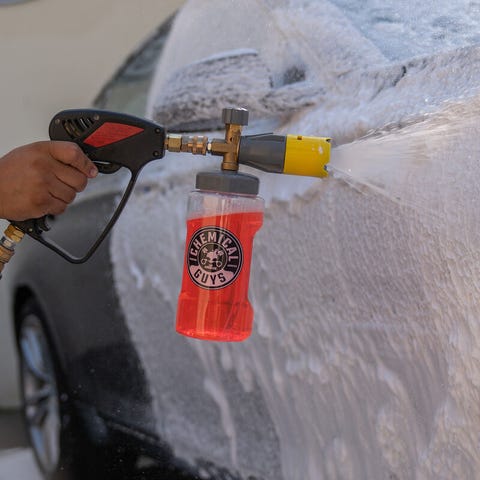 For those who are already nearly professional in the car-detailing department, consider this foam cannon from Chemical Guys which, when coupled with an air compressor, can quickly coat a car with foamy soap. As a bonus, these tools are all the rage on YouTube car detailing videos, so it could help your young driver become a viral sensation.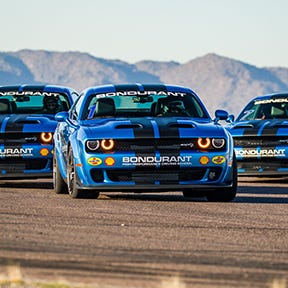 Ok—this one is pricey, but hear us out. A one-day defensive driving course for your teen could save you many sleepless nights worrying about if they're being safe out on the roads. They'll learn accident-avoidance techniques as well as complete skid control and ABS braking exercises so they are more prepared to handle inclement weather.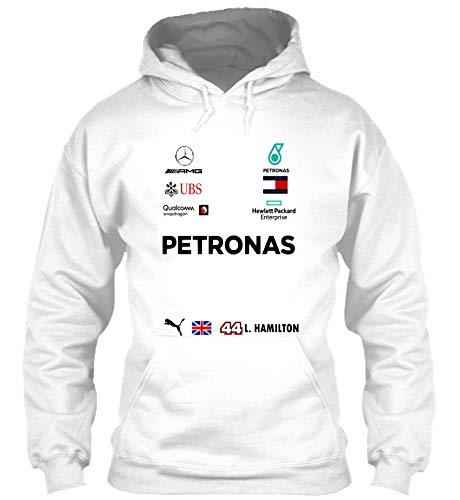 Celebrate Lewis Hamilton's historic F1 victory this holiday season with this great Petronas hoodie. The famed racing driver won his seventh Formula 1 title in 2020, tying F1 legend Michael Schumacher. His success is a reminder to budding race-car drivers that perseverance pays off.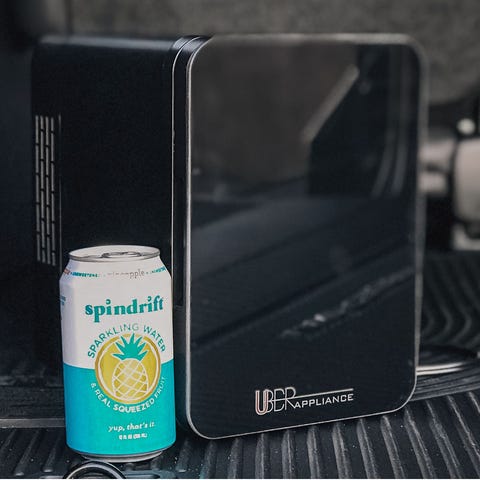 With both a regular household plug and a 12-volt adapter, this handy little mini fridge is a great item that can be used on their desk or in their car to keep beverages and snacks cool during road trips or during all-night study sessions.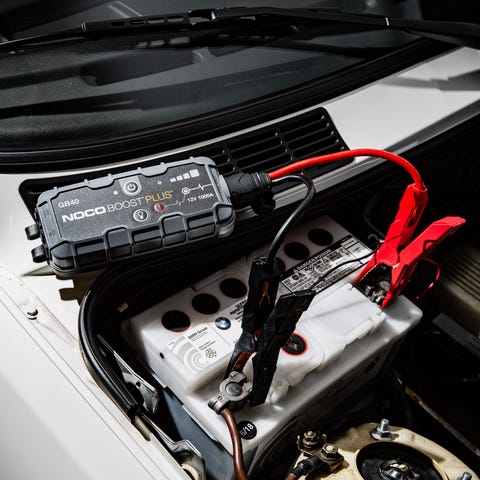 No trunk is complete without a set of jumper cables or an emergency jump pack like this great piece from Noco. The Noco GB40 Boost Plus is capable of jump-starting engines as large as 6.0 liters in displacement and can also be used to charge smart devices in an emergency.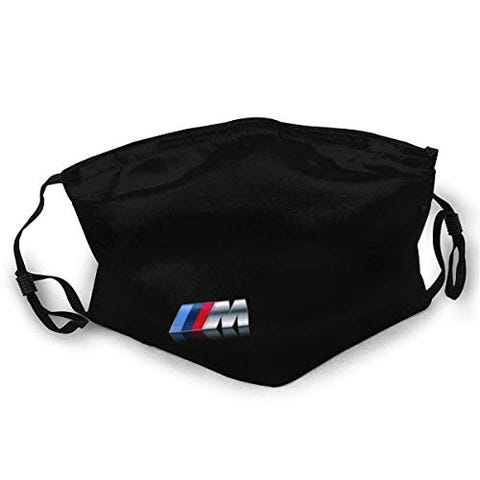 The coronavirus is lingering longer than anyone hoped it would. This face mask with BMW's M logo is likely to be needed for the foreseeable future, and it's waterproof and features adjustable ear straps for added comfort.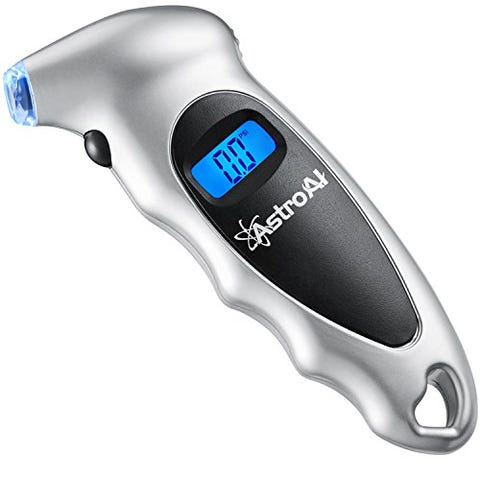 Keeping tire pressures set correctly is the first step in a safe drive, so make sure your teen has a tire pressure gauge like this one from AstroAI in their glovebox. It's affordable and compact, so it'd make a great stocking stuffer.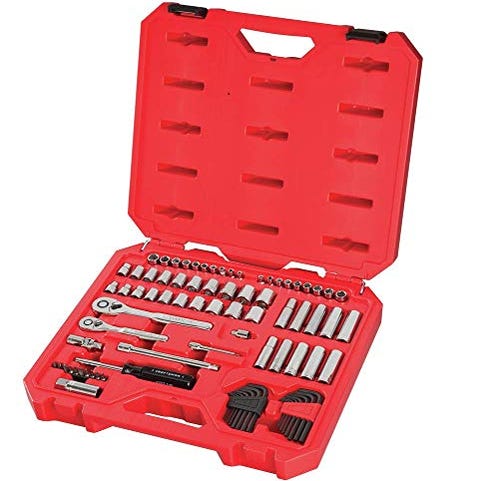 With any older car like the one your teen is probably driving, there'll be mechanical breakdowns and required maintenance. Encourage them to learn to wrench for themselves with this starter mechanics set from Craftsman.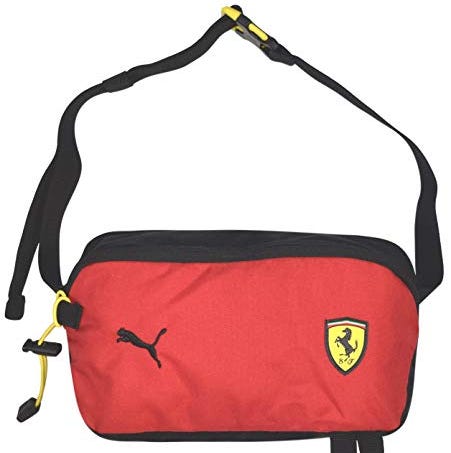 We were surprised, too, to find out that fanny packs are popular again. If we had to choose, it'd be this bright-red number that's the product of a collaboration between Puma and Ferrari.
From: Car and Driver
Source: Read Full Article