Racing Point drivers Sergio Perez and Lance Stroll believe the protests made by their rivals detract from the credit the team deserves for their 2020 improvement.
Found guilty of breaching F1's sporting regulations for the design of their rear brake ducts being too similar to last year's World Championship-winning Mercedes, Racing Point are appealing against that decision and the resulting punishment of a 15-point deduction and 400,000 euros fine.
Conversely, Renault, who launched the original protest, and Ferrari, have also appealed based on their opinion that the sanctions are too lenient.
Even after the loss of those 15 points, Racing Point sit third in the constructors' World Championship standings – and Perez has hailed the "incredible job" done by the team to push themselves up the order ahead of Ferrari, Renault and McLaren with a radically different car to the one that saw them finish only seventh in 2019.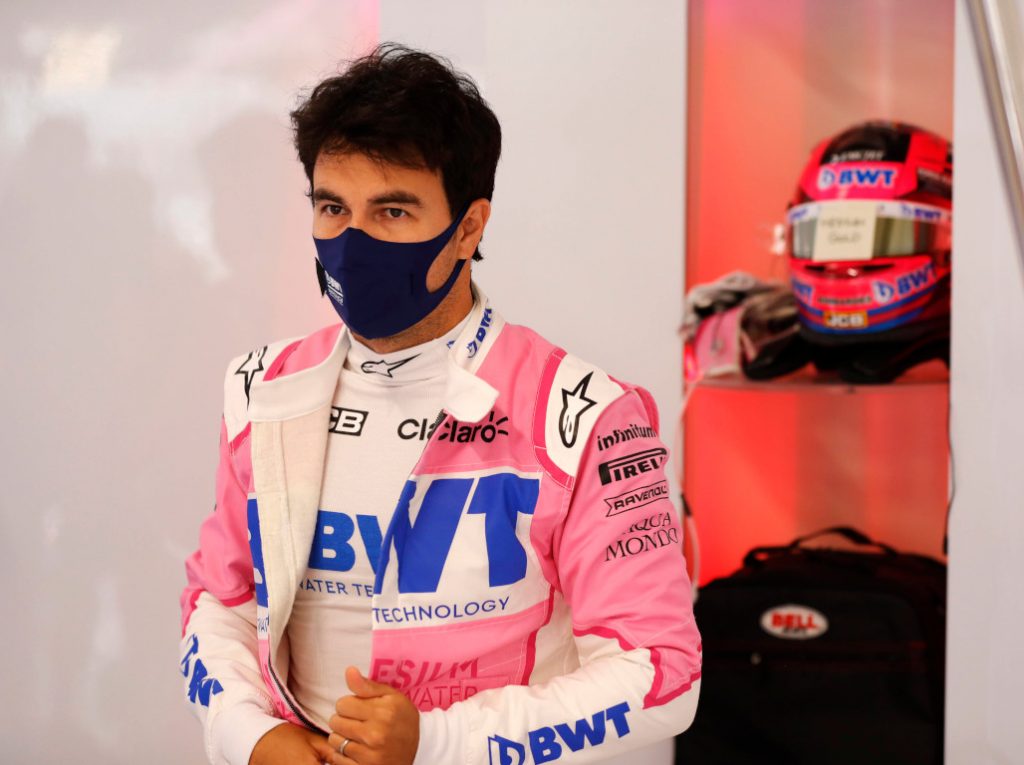 Get your hands on the official Racing Point 2020 collection via the Formula 1 store
"That's all such a political thing that the team is dealing with it," said Perez, quoted by Autosport, about the ongoing wrangle.
"You can see it's taking some energy from the people because it's a lot of things you have to manage.
"In a way, it takes away a bit of credit that should have been given to our factory people, everyone who has been involved.
"I remember last year there was a bit of uncertainty whether we change the whole approach with the car, the concept of the car, and there were a lot of question marks. The decision was taken as a big risk.
"The good thing about it is that it worked, but it could have been the wrong decision to take. Nobody would have spoken about it.
"The reason they speak (is) because certainly it worked, the car is fast.
"But I think we need to respect the people that have done an incredible job in the factory to deliver this car."
Stroll has similar views and said: "I think it takes away credit from the hard work the guys have done over the winter back at the factory.
"I think if we were running around in 14th and 15th, nobody would be protesting.
"I don't think it's much of a distraction. I have a job to do. That's management's side of things and a very political matter.
"My focus is on the driving and the rest is background noise."
Source: Read Full Article