As well as the challenge created by the new aerodynamic regulations, AlphaTauri have also had to adapt to using a different wind-tunnel.
While large parts of the 2020 chassis were carried over to 2021 in order to save costs, following the delaying of the new generation of cars until 2022, there were in fact major changes introduced.
They related to the design of the rear floor and diffuser, designed to reduce downforce, and so over the off-season teams have been working hard to find ways to recoup that lost performance.
AlphaTauri feel they are definitely on the right path, but they had the added challenge of changing wind-tunnel, meaning all of their data has not been gathered in one place.
"In terms of regulation change, it did pretty much what was advertised as doing its job to cut around 30 points of [downforce] load off, which we've got to recover," AlphaTauri technical director Jody Egginton told RaceFans.net.
"But that was not a surprise because the discussion about which parts of the car were to be modified was debated at length in a very good way. So everyone was doing their homework, providing feedback.
"We arrived at a solution and in our case it's pretty much as advertised and we've been working hard to recover it. We believe we've done a good job of recovering, obviously similar to the majority of teams. We are flat out trying to correlate our wind-tunnel results and CFD results on-track.
"We've also changed wind tunnel over the winter so for us it's a further variable, which is why it's probably a bit more homework to do to understand exactly where we are now. Our launch car was developed in our Bicester wind-tunnel and now we've moved to the Bedford wind-tunnel. We will be developing the car in the tunnel so there's baselining needed.
"So to answer the question, we are busy gathering data now but first thoughts are that we've recovered most of what we lost."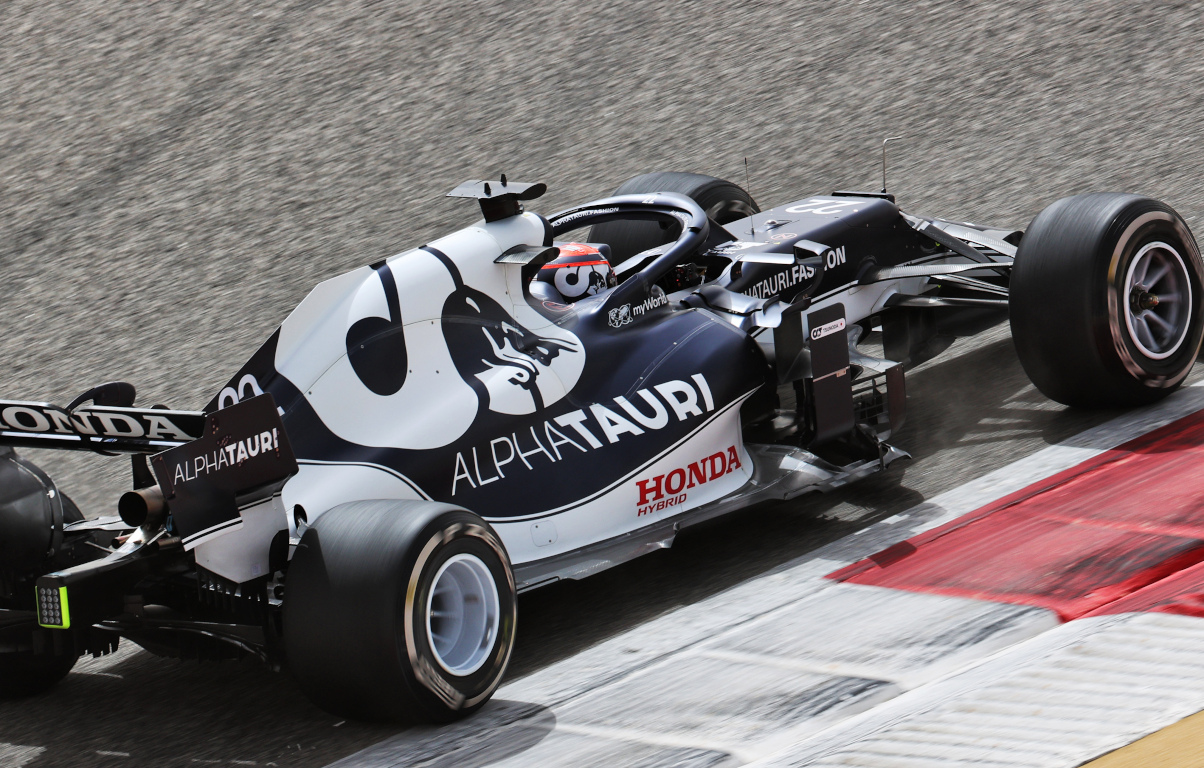 Check out all the latest AlphaTauri merchandise via the official Formula 1 store
But pushed for how much "most" means in real figures Egginton did not have an answer to give, saying that would be far too complex.
"We say we recovered most of it but it's far more complex than that. There's an awful lot of metrics which define what your aero is and the amount of recovery across the speed range varies a bit. In some areas it probably covers all of it," he explained.
"But [we've] got to go through the numbers, really, see what we measure on track. I know what CFD tells us, I know what my wind-tunnel tells us. I think we've pulled most of it back.
"But then on top of that there will be work to do on specific sensitivities and recovering some particular characteristics of the car that have potentially been damaged.
"Also, it's not just the case of developing the bits of the car the regulations have forced you to develop. Everything else has to develop in reaction to the changes you made on the bits of the car you have to develop due to the regulations.
"We've got a new nose, a new front suspension and a new front wing so we've got to navigate around that and see whether that's given us all of the benefits we predicted it would.
"So long story short, at this moment, I'll commit to saying we recovered most of it, but we've got to do some number-crunching to see exactly where we are."
Follow us on Twitter @Planet_F1, like our Facebook page and join us on Instagram!
Source: Read Full Article