We have all you need to know about your car sharing options, with first-hand tests of Zipcar, DriveNow and more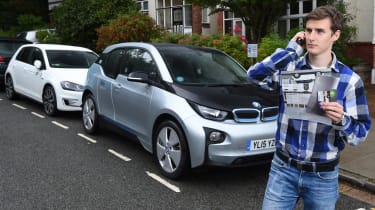 Traffic forecasts predict that congestion on our roads could increase by as much as 55 per cent in the next 25 years, hitting urban areas and cities hardest.
For drivers who already spend hours commuting on already clogged-up roads, this is far from good news. The trouble is, people need to get places – so how do you solve this problem? One potential solution is car sharing.
By picking up cars scattered around the city, or sharing a ride to work with a colleague, experts predict the number of cars on our roads could be reduced ten-fold, bringing down congestion and cutting pollution levels, too.
Although the idea has been around for a while, the last 12 months have seen a growing number of manufacturers also getting behind schemes. Brands such as General Motors and Volkswagen have invested millions into car sharing projects with more set to follow. So what does the future hold? And is car sharing really the way to go? Auto Express tried out different schemes to find out.
• Ultimate guide to self-driving cars
Car sharing can predominantly be split into two different strands; traditional schemes operated by companies offering cars for rent on a flexible basis, and peer-to-peer options that have owners renting their own car for others, or sharing a ride to an agreed destination.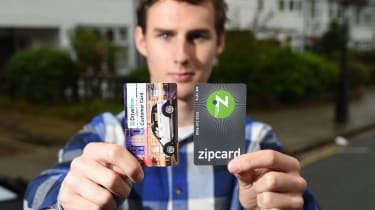 It was traditional schemes that we turned our attention to first. Companies like DriveNow and Zipcar have grown exponentially over the past few years. Since 2014, DriveNow, which uses a fleet of BMWs and MINIs in north east London, has grown to 20,000 members, with 300 different cars for rent at any given time, while Zipcar currently has 1,500 vehicles dotted around the UK.
These services require you to register and hand over your licence details to be checked with the Driver and Vehicle Licensing Agency (DVLA) to ensure you don't have too many points on your record, before paying a registration fee. These vary between companies, with DriveNow requiring a one-off £29 payment and Zipcar a £59.50 annual subscription fee. Users then receive a card to unlock reserved cars via a windscreen sensor.
You reserve your car in advance via the website or the app, and depending on the provider you select, you may have to return it to the same spot, as you do with Zipcar.
• Car running costs: how to save money on fuel, insurance and more
DriveNow is slightly more flexible, with users able to make reservations more spontaneously and drop cars back off anywhere in the same area. Currently, though, it only operates in areas it has a parking agreement with, which includes the London boroughs of Islington, Hackney, Haringey and Waltham Forest.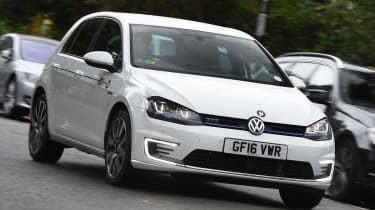 We tried out a plug-in hybrid VW Golf GTE from Zipcar and an all-electric BMW i3 from DriveNow. Both cars were unlocked by tapping the customer card on the windscreen – an eerie experience at first, but something you can easily see yourself getting accustomed to. We didn't even need a key to start the i3; we simply input our personal PIN code on the infotainment system to start the engine. For the GTE, the keys were neatly stored in the glovebox.
Both cars were as easy to use as a normal hire vehicle. Before the journey, we checked the car for any damage caused by previous owners, and when dropping them off, we made sure they were in the same condition we picked them up in. It's easy to see the appeal of these schemes – vehicles in the Zipcar and DriveNow fleets could be found easily via the app, reserved in seconds and then picked up from their various locations around the city.
This type of car sharing does have its limitations, though. What about if you need to make a one-way journey or want to travel outside of the areas where the companies operate?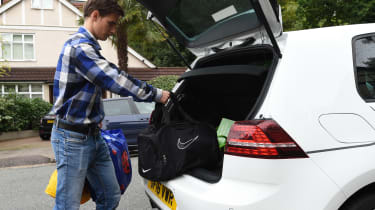 That's where peer-to-peer schemes can help bridge the gap. A trip from London to Manchester – which can easily cost over £55 by train – is advertised on sites like BlaBlaCar for £15. BlaBlaCar works by linking drivers going to popular destinations such as airports or cities with those who need a lift. The journeys will likely be cheaper, too, as drivers are unable to make a profit using the scheme – the site calculates how much the journey would cost and only allows drivers to split this cost with their passengers rather than charge extortionate amounts.
• UK car insurance groups: what do they mean for you and your car?
Other schemes like HiyaCar allow users to rent cars from other owners in the nearby area, with fees varying on the kind of cars for rent. We found we could get a Vauxhall Corsa for less than £50 a day, while something like a 16-plate Range Rover would have set us back £230.
It's clear that sharing – both traditional and peer-to-peer – will only grow as people start to move away from owning cars. You only have to look at the rise of ride-hailing platforms like Uber to see the changing market.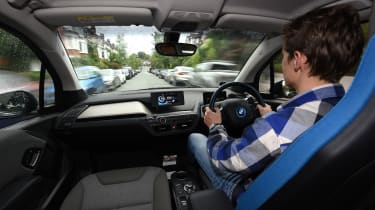 Manufacturers agree, too. BMW's DriveNow is one of the early forerunners of flexible hire car schemes, and UK managing director Joseph Seal-Driver gave us an insight into why manufacturers may see the benefit: "It's a great platform to offer their products to new, potential customers," he said. "By having someone use a BMW or a MINI on a regular basis, and seeing how good the car is, it will definitely influence them when it comes time to making a purchasing decision."
Volkswagen recently said its new mobility services business will be the Group's 13th brand – the firststage being its Zipwagen partnership with Zipcar.
General Motors has also announced a new car sharing service called Maven in the US, while Toyota followed suit with its YUKO Car Club service in Dublin. Both plan to expand these into other cities in the future.
With this scale of progress, research consultancy Frost & Sullivan expects 46 million members worldwide to be using over 570,000 vehicles by 2025. Just over half a million vehicles may not sound like a lot, considering there are over 30 million cars registered in the UK alone.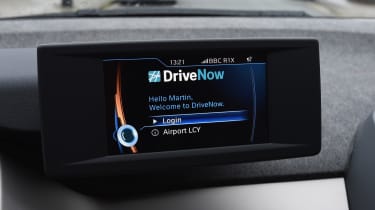 However, according to Frost & Sullivan, a single car used by car sharing schemes eliminates the need for 12.5 cars. Seal-Driver thinks the impact of flexible schemes could be even greater, with a DriveNow car able to replace up to 200 cars on the road.
For car sharing to reach this level, laws have to change, as the biggest challenge remains the age-old concern of parking. "We'd like to see the UK Government seriously consider giving schemes better access to residential parking zones – it's good for the economy and the environment," added Seal-Driver. There is some Government backing for car sharing, though, with the Department for Transport recently setting aside £1.1million to support it in the UK – although it ruled out changing parking laws as they're "up to individual councils".
With everyone pulling in the same direction, it seems that car sharing could soon become the norm in fighting traffic congestion, as well as saving costs and reducing emissions. After all, a problem shared is a problem halved.
Car sharing options explained
There are two different types of car sharing schemes. Traditional operators have a fleet of cars available to lease, while peer-to-peer clubs allow owners to share or rent their own vehicles. Here we list the pros and cons of both…
Traditional sharing
Typical operators: Zipcar, DriveNow, Enterprice Car ShareTypical costs: £0.33 per minute/£6 per hour/£54 per dayPros: Clean, often brand-new cars, easy to use, insurance/fuel paid forCons: Expensive, specific locations, license points may stop registration
Peer-to-peer sharing
Typical operators: BlaBlaCars, HiyaCar, easyCar club, Rentecarlo, liftshare, GoCarShareTypical costs: £50 per day, £15 (London to Manchester)Pros: Huge range of cars, great way for owners to make extra moneyCons: Pay for fuel, often older cars, less clean or presentable
Your key car sharing questions answered
Thinking of taking the plunge? You may have some reservations, but there's little to be worried about as car sharing is designed to be as simple as possible.
Q. How does insurance work?
With traditional schemes, the company insures you on its car. The same applies to some peer-to-peer schemes where the registration process includes passing your details to insurers. With ride-sharing schemes where owners can't make a profit, their regular car insurance will cover the journeys.
Q. I often have people car share with me on my way to work. What do I need to know?
As long as you're not making a profit, there is no insurance issue. Graeme Trudgill, British Insurance Brokers' Association executive director, said: "If you are travelling from home to your usual place of work without a detour and your motor certificate covers commuting, your policy is fine as it stands – but make sure it covers commuting."
Q. How old to I have to be?
This varies between companies. However, most will require you to be older than 23.
Q. What if I've damaged the car?
While the insurance will cover some of the repair costs, there are usually 'damage fees' which the driver will have to pay.
Q. Where do I return the car to?
Most schemes will require you to drop the car off where you picked it up from, but some can be leftin any residential parking spot in agreed areas.
Q. What do I do about refuelling?
Most traditional schemes supply their cars with fuel cards to cover any expenses. With peer-to-peer schemes, it's good practice to return the car with the same amount of fuel left when you took it out.
Car sharing case study
Senthuran GengatharanLives: Harlesden, London
Renting your own car to strangers carries a lot of risks, but Senthuran Gengatharan, from London, told us that the people he's shared his Alfa Mito and BMW 5 Series with via HiyaCar have never caused any issues.
He said: "I had some doubts, as I take pride in my cars, and the fear of giving it to a stranger is always there. But so far, I have come across really genuine people which has encouraged me to continue.
"You meet people from all walks of life and hiring for various reasons, from musicians on tour to business meetings, weddings and holiday goers."
The money Senthuran makes varies, but in peak periods like summer holidays, his cars can be hired out most days. He added: "On average, it's about £150 a week per car."
Have you ever tried car sharing? Tell us about it in the comments section…
Source: Read Full Article