As the Driver Power customer satisfaction survey approaches its 20th anniversary, consumer editor Hugo Griffiths says a big thank you to everybody who took part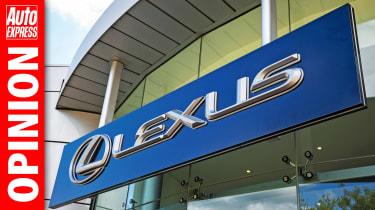 Over the 19 years Driver Power has been running, we've produced somewhere in the region of 1.5 million words, over around 2,000 pages, analysing roughly 20 million data points in the process – so it's fair to say we've got a good idea of what works, and what doesn't, as far as car ownership is concerned.
This week, franchised dealerships go under the microscope, and sadly some of the themes are all too familiar. Too many dealers aren't good enough at getting the basics right, with complaints about unreturned phone calls, overcrowded car parks, shabby waiting areas and service centres that are unable to fix faults. It's also sad to see the same names propping up the table, once again.
Best car dealers 2020
That's not to say the picture is entirely bleak. The average satisfaction score across all dealers rose this year, and while that increase over 2019 was modest (0.5 per cent), firms such as Vauxhall, Peugeot and Mazda all prove that improvements in customer service are achievable. Crucially, they're noticed, appreciated, and reported back on by owners. It would do some manufacturers well to investigate why they aren't held in higher regard by their customers, because they're the public gatekeepers to companies worth billions.
We're justifiably proud of Driver Power, but we're not resting on our laurels. In recognition of the ever-changing automotive landscape, we published our first-ever rundown of the best public chargepoint providers this year, helping EV drivers know what they can expect if they need to top up when out on the road. And, with Driver Power turning 20 next year, expect even more improvements in 2021.
Driver Power is a big undertaking, but there is one group of people that it would be absolutely impossible to produce without, and that's you, our readers. So from all of us at Auto Express, thank you for making Driver Power what it is.
Click here for our list of the best breakdown cover providers 2020…
Source: Read Full Article