Transport Committee to hold evidence session looking at how graduated licencing could mitigate the risk novice drivers face on the road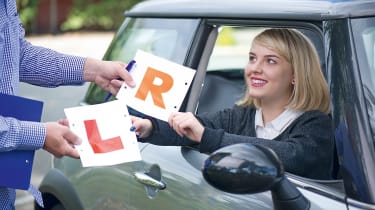 MPs are set to consider graduated driving licences (GDLs), which would see newly qualified drivers banned from the roads at night and during the early hours of the morning.
The Transport Committee – a cross-party group of MPs who scrutinise the Department for Transport (DfT) – is holding an evidence session on 2 September where it will consider why young and novice drivers are statistically a higher risk when it comes to road traffic collisions and casualties, and how this might be mitigated.
The committee will hear from various road safety experts and campaigners from organisations such as the RAC and Brake. One individual due to speak at the evidence session is Dr Neale Kinnear, head of behavioural science at TRL (Transport Research Laboratory). According to the Telegraph, Kinnear estimates that a GDL scheme could prevent approximately 400 deaths or serious injuries every year, in turn saving the economy £200 million per annum.
GDLs could see drivers who have recently passed their test limited not only to what time of day they can drive, but also in the age and number of passengers they can carry. Additionally, they may have to complete a specific number of hours behind the wheel before being able to take their practical driving test in the first place. GDL schemes can also place restrictions on how powerful the car of a new driver can be.
The history of the driving test
Motorists between the ages of 17 and 24 are most at risk from death or injury in traffic accidents and, while fatalities fell steadily up until 2012, they have plateaued since that date. Drivers aged between 17 and 19 account for just 1.5 per cent of licence holders, but are involved in almost one in 10 accidents, while a quarter of those aged 18 to 24 have an accident within two years of passing their test.
In its 2019 road safety review, the DfT said it would investigate whether a GDL system should be introduced nationally.
Ministers have previously shied away from GDLs, partly as they face criticism for being especially strict, and partly over concerns they could limit the ability of new drivers to carry out shift work. But concerns over accident rates, coupled with successful GDL schemes in countries including New Zealand, Sweden and parts of Australia, have led ministers to look at the idea more closely.
Could you pass the new driving test?
Motorists already automatically lose their driving licence if they accrue six penalty points within the first two years after passing their test, and the UK motorcycle licence scheme, while not a full GDL, places restrictions on age and bike-power output, with the most powerful bikes not accessible to those aged under 21.
Announcing the investigation in 2019, Road Safety Minister Michael Ellis said: "We want to explore in greater detail how graduated driver licensing, or aspects of it, can help new drivers to stay safe and reduce the number of people killed or injured on our roads."
In May 2018, then Roads Minister Jesse Norman wrote that "The Department for Transport has decided to use the introduction of GDL in Northern Ireland as a pilot to gather evidence on the potential for GDL in Great Britain". Graduated driving licences are set to be introduced in Northern Ireland over this year and next, as authorities attempt to reduce accident rates.
Back in 2013, the DfT commissioned a study on graduated licences, which found "indisputable" evidence that tiered systems, especially for young drivers, help cut accident rates. The study estimated if all 17-19-year-old drivers in Great Britain faced driving restrictions, it would "result in annual savings of 4,471 casualties and £224million". The researchers concluded: "Based on the evidence, it is recommended that licensing in GB be based on a full GDL system."
Driving restrictions in other countries
Comparable schemes operate in other countries. Drivers in New Zealand, for example, face some of the toughest restrictions in the world, and new drivers must go through a three-stage graduated system.
The first stage comprises of a learner licence, and novice drivers must score 32 out of 35 in a theory test before being allowed to drive with a supervisor and L plates.
Then, after holding their learner licence for at least six months, New Zealand learners must sit a 45-minute 'restricted' driving test. Once this is passed, drivers are only allowed to drive on their own between the hours of 5am and 10pm, though they can drive outside those hours provided they have supervisor with them. Restricted licence holders are also prohibited from driving with any alcohol in their system if they are under 20 years old.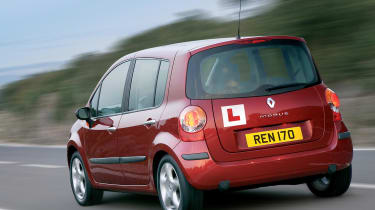 To get a full New Zealand driving licence, motorists must then sit another practical test, which lasts for 30 minutes. This can only be taken by drivers who have held a restricted licence for between three and 18 months, depending on age, and whether they have sat an advanced driver-training course.
Drivers in Northern Ireland face similar but less stringent rules: they must display amber 'R' plates (short for 'restricted') for the first year after passing their tests, and are not allowed to drive over 45mph.
Drivers in Ireland must show 'N' plates (short for 'novice') on their cars for two years after passing their tests, and are subject to lower drink drive limits than more established motorists.
Finland, meanwhile, requires newly-qualified motorists to take 'in-depth' driver training that includes night-time courses after passing their test.
Expert views
Neil Greig, Director of Policy and Research, IAM RoadSmart
In any graduated driver licensing (GDL) scheme, the key is building experience. We support a 'minimum learning period' with a list of driving skills you must complete – such as urban/rural, day/night, wet/dry. Too many young drivers pass the practical test unprepared for the road and this approach would help them survive the high-risk early months on their own.
Peer passenger bans are worth exploring, but night-time curfews might restrict experience after dark.
Promoting the positive safety benefits of GDL to teens and their parents leads to self-enforcement, while costs need not be prohibitive.
GDL shouldn't stop at the practical test and we support post-test check-ups to embed learning and help new drivers negotiate our stressful roads.
Edmund King, President, AA
We support graduated learning before the test as a better way of educating new drivers.
The topic of graduated licences post-test has been raised a number of times in the last few years. We'd be supportive of any move that aims to improve the safety of newly-qualified drivers, but would be wary of anything that is too restrictive.
Draconian measures to restrict new drivers would be difficult to enforce as we are already have experienced a 20 per cent drop in traffic police.
Instead of greater restrictions post-test we would rather improve education before the test; measures such as including road safety on the national curriculum would improve young people's attitudes before they even get behind the wheel.
Nicholas Lyes, Head of Roads Policy, RAC
The RAC has been calling for reform of driving education for young people and the introduction of graduated driving licences with a minimum supervised learning period, as well as restrictions on the number of passengers permitted in the car.
This is a very positive step towards preventing the loss of young lives on our roads. The RAC's Report on Motoring showed that 35 per cent of young drivers felt the standard driving test does not cover all the skills required to cope with the demands of driving today, so clearly we should be exploring how to improve the learning experience.
Graduated licensing may also have a positive impact on insurance premiums and should reduce the cost of driving for new motorists.
Opinion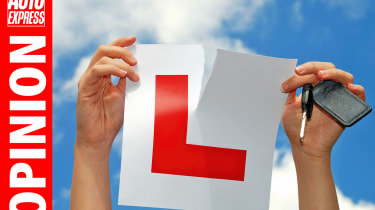 John McIlroy, Deputy editor, Auto Express
I grew up in Northern Ireland, so I went through the process of R-plates – restricting my speed during my first year of motoring, just as my youthful excitement was at its peak.
More than 25 years later, I think it was a good thing. There was always the feeling that the police were keeping a closer eye on you because of those plates in the front and rear glass – but then, that meant that I did spend most of that first year getting up to speed before I was, er, up to speed.
The idea only works if there are enough police to enforce it, though. For lots of reasons, they weren't in short supply in Northern Ireland in the early nineties. We'd need a few more traffic officers if it was to work across the wider UK today.
Read our practical tips for passing the driving test…
Source: Read Full Article