Every car buyer wants a reliable car but how do you judge a car's reliability before you've bought it? The Driver Power survey has the answer…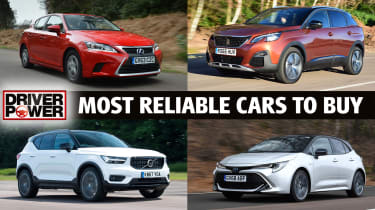 Cars go through hundreds of hours of tests before they go on sale, to ensure that they'll carry on working for many years. Despite that, some cars are far more reliable than others, and reliability is one of the most important factors when buying a car, new or used. After all, no one sets out on a journey and aims to end up stranded on the hard shoulder. If you'd rather not face this or regular garage bills, our list of the most reliable cars is a must-read.
Whether you're buying a new car or a used car, large or small, expensive or cheap, the one thing you really, really must have is a reliable car. No amount of technology, performance, luxury materials or drop-dead gorgeous design will help you if your new vehicle won't start, breaks down with monotonous regularity or racks up the kind of repair bills that make you wonder if you'd have been better off buying a helicopter.
Reliability is a little boring but essential, and it's easy to take for granted that your car will work every time you get in it. The problem is that trying to discern which cars will be reliable and which won't is far from easy. Car reliability is difficult to gauge until you've bought the car and are experiencing it first hand unless you ask thousands of car owners who have experienced their cars first hand. This is exactly what the Driver Power car customer satisfaction survey does every year. 
• Click here to take our Driver Power survey right now
Once again motorists from across the UK have told us what they think about the cars they own in the Driver Power survey and we collect the information to arm our readers with the inside story on the most reliable cars on sale. Knowing which cars or brands are vulnerable to electrical and/or mechanical faults is highly valuable. Even if you've already purchased one of the cars below, this list could prove vital in pointing out potential faults which could save you money in the future.
Our most reliable new cars results are based on the latest Driver Power survey data for cars that are currently available to buy new. Responses about vehicles that are less than 12 months old are excluded to give the most useful snapshot of a car's reliability in the initial period where problems are likely to occur. Owners were asked about their satisfaction with the standards of build quality and reliability in the cars they own and drive every day, making the resulting data an invaluable tool for car buyers.
When buying a new car, few expect there to be any issues at all but even with our top ten most reliable new cars, faults can still occur. That being said, it is usually around the three- to six-year mark (once the manufacturer's warranty on most models has expired) that cars can develop more serious issues and buying a brand new car is a good way to side-step this more risky ownership period. If you're looking at used cars, our most reliable used cars page is the place to go.  
The top 10 most reliable new cars
10. Toyota CH-R – 95.95%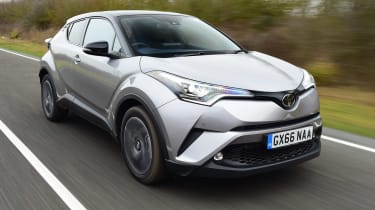 Model: Mk1 (2016-present)
Has it ever gone wrong? 14.3%
Opening our top 10 most reliable cars is the striking CH-R small SUV from Toyota. It scores an impressive 95.95% for reliability, although 14.3% of owners reported a fault of some kind, which is around the average in this year's survey. The main problem area was the electrics but the minor nature of these issues and the overall dependability of the CH-R ensured a strong overall score. The CH-R also ranked in 19th place for build quality with a score of 93% and finished 25th overall. 
9. Toyota Corolla – 96.06%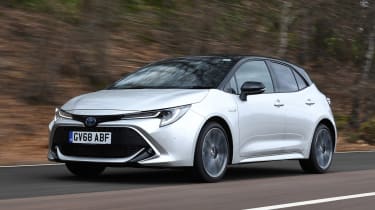 Model: Mk12 (2019-present)
Has it ever gone wrong? 7.7%
The Toyota Corolla name returned to the UK car market in 2019, attached to this all-new hybrid replacement for the Auris. The new car seems to have picked up where the last one left off as one of the most reliable family hatchbacks on sale. Only 7.7% of Corolla owners encountered a problem and it was interior trim problems in the main, so nothing serious. That contributed to an overall reliability score of more than 96% and a build quality ranking of 94.3%. As well as making the top 10 for reliability it actually placed 7th overall in Driver Power 2020. 
8. Toyota Yaris – 96.07%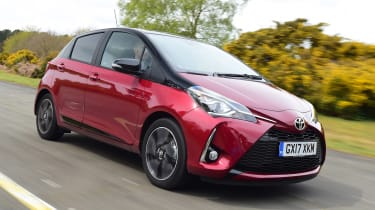 Model: Mk4 (2011-2019)
Has it ever gone wrong? 5.7%
This Toyota Yaris was superseded by an all new model in 2019 but Toyota will be hoping the replacement is as good on the reliability front as this car has proven. The supermini finished 43rd overall in Driver Power 2020 pointing to a middling performance but for running costs and reliability it was up with the leaders. Only 5.7% of owners reported a problem of any kind with their cars in the first 12 months, enough to help the Yaris towards a 96% reliability rating and 8th place. 
7. Peugeot 3008 – 96.09%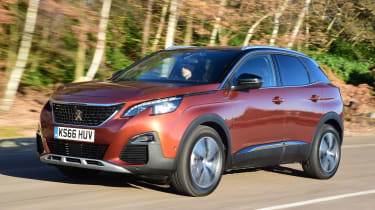 Model: Mk2 (2016-present)
Has it ever gone wrong? 11.8%
There was a time when French cars were a rare sight in the upper echelons of the Driver Power survey but recent years have seen a definite comeback. Peugeot has had a great year in 2020 with four models in the top 75, culminating in the 3008 taking second place overall. Owners love this compact SUV, giving it strong scores across the board including a 96.09% ranking for reliability. The 3008 also ranked 5th overall for build quality but recall work dragged the number of owners who experienced problems up to a slightly disappointing 11.8%.  
6. Toyota Prius – 96.56%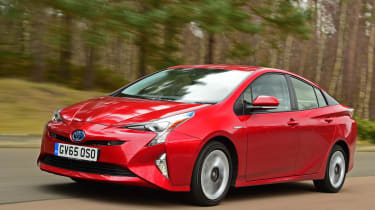 Model: Mk4 (2015-present)
Has it ever gone wrong? 6.8%
It's great testament to Toyota's engineering prowess that the Prius and its high-tech hybrid powertrain have been regulars in the most reliable cars list in recent years. The 2019 champion has taken a dip in 2020, however, with a 96.56% score and 6th place. Just 6.8% of Prius owners had a problem of any kind, one of the best scores in the survey, and two in five of those were related to the electrics. The car's build quality rating of 92% could only get it 31st place, however.
5. Lexus RX – 96.60%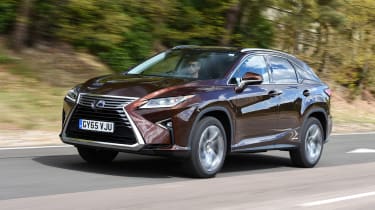 Model: Mk4 (2015-present) 
Has it ever gone wrong? 9%
The Toyota dominance of the 2020 most reliable cars list finally subsidies and gives way to… Lexus. It seems that Toyota's luxury arm inspires similarly high levels of confidence and satisfaction from owners with the RX luxury SUV taking fifth place for reliability, third place for build quality and a stunning third place overall (with a score of 91.98%) – even though Lexus' mousepad-controlled infotainment system still frustrates. Only 9% of Lexus RX owners reported a problem and once again, it was the electrics that were most at fault. The only downside is that the RX couldn't match its third place reliability ranking in 2019. 
4. Lexus CT – 96.80%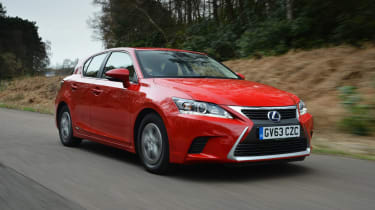 Model: Mk1 (2011-2020)
Has it ever gone wrong? 13.9%
The Lexus CT has its roots with the previous generation model of the Toyota Prius but the technology is still going strong, at least in terms of reliability. It finished seventh in 2019 and takes fourth place in our 2020 table but the CT's reliability and build quality scores were the best it managed in any section of the survey, by quite some margin. An average amount of faults were reported (13.9%) but these were spread evenly across a number of areas. The CT came 19th in Driver Power 2020 overall. 
3. Nissan Leaf – 97.04%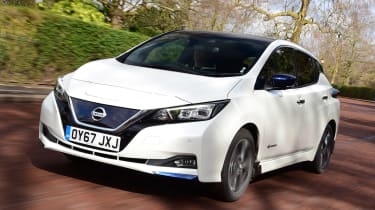 Model: Mk2 (2017-present)
Has it ever gone wrong? 22.6%
The highest ranking pure electric car for reliability, the second generation Nissan Leaf makes the podium with a 97% score. But it's not all plain sailing for the Leaf. A 22.6% fault score is the highest in this list and the EV's build quality ranking of 63rd place is by far the lowest. In Driver Power 2020 as a whole, the Leaf came 24th, propped up by this strong reliability rating and a running costs score that was the best in the whole survey. 
2. Subaru Outback – 97.24%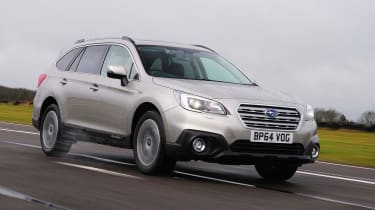 Model: Mk3 (2015-present)
Has it ever gone wrong? 13.5%
It's dangerous to go on reputation alone when it comes to car reliability but Subaru is a brand with real pedigree in this area that's backed up by its Driver Power scores. The Outback might be thirsty and a little unremarkable to look at but it won't let you down with a 97.24% reliability rating and a 93.55% score for build quality. The 13.5% of owners who did report faults said the issues were mostly electrical. 
1. Volvo XC40 – 98%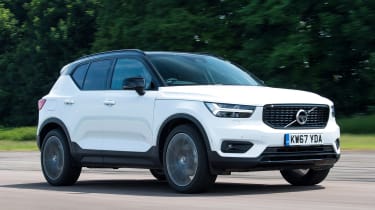 Model: Mk1 (2018 – present)
Has it ever gone wrong? 15.9%
We have a winner and it's the chunky little XC40 SUV from Volvo. The XC40 comes in a highly creditable 14th place overall in Driver Power 2020 but it has some outstanding scores in certain areas – including safety, infotainment and, yes, reliability. A brilliant 98% reliability score is enough to put it in top spot making it our most reliable car to buy in 2021 but it also topped the build quality rankings with 95.7%. As usual for cars that score well for reliability, most of the faults that were reported by the 15.9% of owners who had one were electrical. 
Most reliable cars 2020: 1-20
So there's our most reliable cars top 10 in detail. Below you'll find a table of the Driver Power 2020 reliability results with all of the top 10 plus the 10 other cars that just missed out…
| | | |
| --- | --- | --- |
| Ranking | Model | Reliability score |
| 1 | Volvo XC40 Mk1 | 98.00% |
| 2 | Subaru Outback Mk3 | 97.24% |
| 3 | Nissan LEAF Mk2 | 97.04% |
| 4 | Lexus CT Mk1 | 96.80% |
| 5 | Lexus RX Mk4 | 96.60% |
| 6 | Toyota Prius Mk4 | 96.56% |
| 7 | Peugeot 3008 Mk2 | 96.09% |
| 8 | Toyota Yaris Mk4 | 96.07% |
| 9 | Toyota Corolla Mk12 | 96.06% |
| 10 | Toyota C-HR Mk1 | 95.95% |
| 11 | Lexus IS Mk3 | 95.89% |
| 12 | SEAT Arona Mk1 | 95.88% |
| 13 | Mazda MX-5 Mk4 | 95.77% |
| 14 | Lexus NX Mk1 | 95.74% |
| 15 | Toyota RAV4 Mk5 | 95.71% |
| 16 | Subaru XV Mk2 | 95.66% |
| 17 | Mazda CX-5 Mk2 | 95.52% |
| 18 | Volvo XC60 Mk2 | 95.15% |
| 19 | Suzuki Vitara Mk4 | 95.05% |
| 20 | Mazda 6 Mk3 | 95.03% |
Click here to take our Driver Power customer satisfaction survey right now…
Source: Read Full Article