Mitsubishi suffered around a £1.29 billion loss during the first quarter of 2020, which has forced the manufacturer out of the European market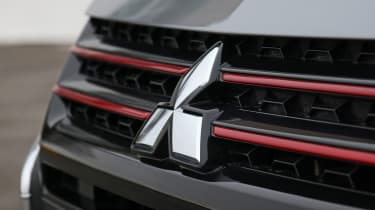 Mitsubishi will depart the UK and European markets in the near future, following confirmation that it won't introduce any new-generation models to Europe or develop cars for the European market moving forward.
Its existing model line-up will remain on sale in Europe and the UK for as long as emissions regulations and residual stock levels will allow. UK dealerships – run by the Colt Car Company – will continue to offer after sales services, parts and servicing.
Renault-Nissan Alliance launches cost-saving initiative
The announcement follows a bleak first quarter of the financial year, with the Japanese manufacturer suffering a £1.29 billion loss.
New Mitsubishi models destined for launch within the next few years will aim to maximise the company's profits in South-East Asia – with the aim of increasing its market share in the region from 6.4 to 11 percent. Sales fell by 68 percent in South-East Asia during the first quarter of 2020, making it the worst-hit market in the brand's portfolio.
In 2021, the firm will launch a replacement for the aging Outlander SUV, along with an all-new, pure-electric SUV for the Chinese market.
In 2022, Mitsubishi will also launch a new version of the L200 pick-up truck and a plug-in hybrid version of the fourth-generation Outlander. Then, in 2023, the firm will unveil the Xpander MPV and the new Pajero Sport SUV.
Mitsubishi's financial recovery plan
Mitsubishi's heavy losses for the first quarter of 2020 forced the company to trigger an intense cost-saving initiative, dubbed the "Small but Beautiful" business model.
The strategy, which focuses on minimising costs and maximising profit, will be rolled out over the next three years in an effort to reduce the company's fixed costs by 20 percent.
Alongside the company's gradual withdrawal from the UK and European markets, Mitsubishi will restructure its production staff, reduce research and development costs, issue significant salary reviews and close the firm's Pajero factory in Sakahogi by 2021, with plans to assimilate the plant's manufacturing duties into the firm's Okazaki facility for improved production efficiency.
Mitsubishi Motor Corporation's Chief Executive Officer, Takao Kato, said: "We will shift our strategy from all-round expansion to selection and concentration. First of all, we will complete our structural reforms and further strengthen our competitive areas – ultimately to build a corporate structure that can surely generate profits during this mid-term period."
Are you affected by Mitsubishi's exit from the European market? Let us know in the comments section below…
Source: Read Full Article