Rishi Sunak accuses Sadiq Khan of failing to listen to the public and going against their wishes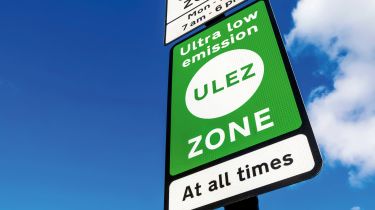 The further expansion of the London ULEZ (ultra-low emission zone) should be reconsidered, the Prime Minister has said.
David Simmonds, Conservative MP for Ruislip, Northwood and Pinner, raised the issue at Prime Minister's Questions in the House of Commons. He said he had "a great many car-dependent older and disabled constituents, many of whom are horrified to read that the Mayor of London may have manipulated the outcome of his own consultation in order to impose a unwanted £12.50 daily charge every time they go to a medical appointment or attend hospital."
London ULEZ expansion fails to lower emissions
Simmonds asked Rishi Sunak if he agreed that the expansion of ULEZ should be halted pending further investigation, to which Sunak responded: "My honourable friend rightly points out that transport in London is devolved to the Labour Mayor of London. It is disappointing that the Mayor, backed by the Leader of the Opposition, is choosing not to listen to the public and expanding the zone against the overwhelming views of residents and businesses. I urge the Mayor to reconsider properly and to respond to those serious concerns."
ULEZ currently covers the area of London within the North Circular and South Circular roads. On 23 August 2023, it will expand to cover the entirety of the Greater London Authority area. Owners of non-compliant vehicles, such as cars with pre-Euro 4 petrol or pre-Euro 6 diesel engines, will be charged £12.50 per day to drive in the capital. The ULEZ applies 24 hours per day, seven days per week.
Looking to sell your current car quickly and for a good price? We've partnered with Motorway to bring you the best offer from its network of UK dealers…
Source: Read Full Article