This year's Goodwood Festival of Speed promises to be an unmissable event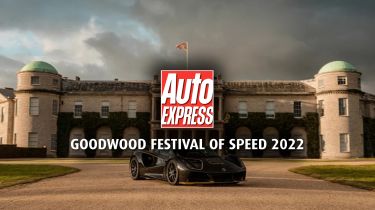 The Goodwood Festival of Speed proved to be as spectacular as ever last year despite its Covid-enduced hiatus in 2020. And it will return this year, running from Thursday 23 June to Sunday, 26 June.
Best electric cars to buy 2022
As ever, this year's Goodwood Festival of Speed will play host to some of the world's most exciting automotive debuts and we've totted up the ones you need to look out for during this unmissable four-day event below.
Alfa Romeo Tonale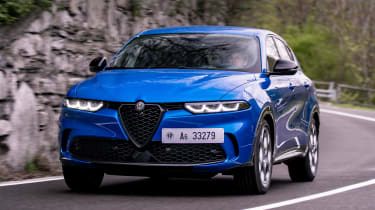 Three years after Alfa Romeo showcased a concept version of the Tonale, the road-going version will be making its public dynamic debut. The Tonale will showcase its mild-hybrid power up the hill, with a more potent, range-topping 275bhp plug-in hybrid with all-wheel drive being introduced later in the year.
Alfa Romeo Giulia Estrema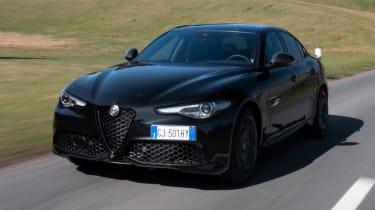 Despite getting on a bit, the Giulia remains one of the best driving saloons you can buy.
The twin-turbocharged V6-powered Quadrifoglio is obviously the one you want, but even lower-rung models like the new 276bhp Estrema are still bundles of fun.
Alfa Romeo Stelvio Estrema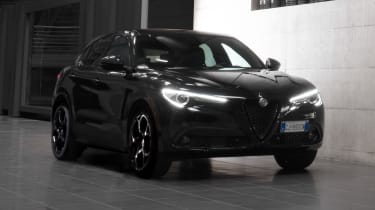 The Italian firm's other Estrema model, the Stelvio, takes much of the excellent driving dynamics of the Giulia and puts them into an SUV package.
The Estrema model aims to distil much of the Quadrifoglio's sportiness into a cheaper offering.
Alpine A110 Sport Corse 75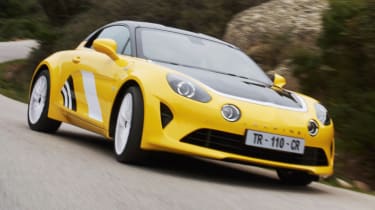 In honour of the legendary Alpine A110 that competed at the Tour de Corse in 1975, Alpine has created the A110 Sport Corse 75.
The yellow and black colour scheme will be instantly recognisable to fans of the original rally car and the Sabelt bucket seats, 296bhp turbocharged four-cylinder and lightweight body mean this homage should do the original justice.
Aston Martin Bulldog concept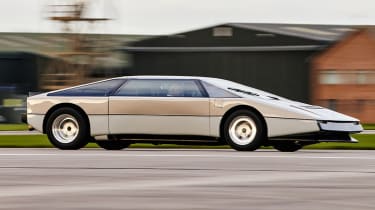 A one-off concept car from 1980, the Bulldog (appropriately nicknamed K9) has received a nut and bolt restoration over the past year in the hope it will reach a maximum top speed of 200mph.
The wedge-shaped styling and turbine wheels are a real throwback to the concept cars of the 1970s and 80s. The interior perhaps even more so, with a bizarre mix of wood, leather and retro digital readouts.
Aston Martin Valkyrie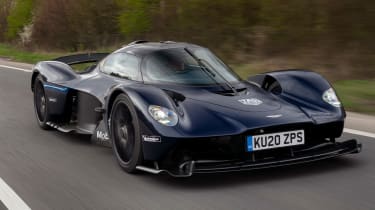 It seems like the Valkyrie's development phase has been going on forever, but given its incredible level of complex engineering, the wait is understandable.
Aston Martin V12 Vantage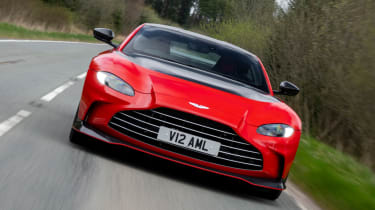 This is the last time we'll see Aston Martin stuff a V12 engine into a Vantage, so predictably all 333 units were sold out ahead of its release.
Aston Martin DBX707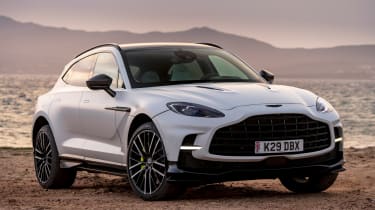 A large, luxury SUV that accelerates faster than a Porsche 911 GT3 sounds impossible, unless you're an engineer at Aston Martin.
The DBX707 boasts some ridiculous stats – 0-62mph in 3.3 seconds, a top speed of almost 200mph and a 697bhp 4.0-litre twin-turbo V8. The performance is all the more incredible when you factor in the DBX707's still rather portly 2205kg kerb weight.
Bentley Continental GT S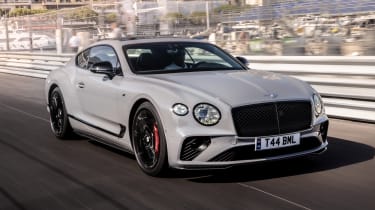 Bentley has given its Continental GT a sporty makeover with the new S model.
Surprisingly, this new hot Continental doesn't actually offer any more straight-line performance than the standard V8 model. Its 4.0-litre twin-turbocharged V8 still pumps out 542bhp and 770Nm of torque, though, which should be enough for a bit of excitement, with some added noise from a new sports exhaust.
Bentley Flying Spur S
Unlike the Continental GT S, the Flying Spur S is available with a choice of two powertrains, along with chassis revisions and sporty styling touches. There's a 542bhp 4.0-litre, twin-turbocharged V8 engine and a 2.9-litre hybrid V6 petrol engine with 536bhp and 750Nm of torque.
BMW M3 Touring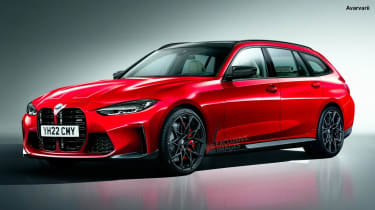 What has always been a notable omission from BMW's M lineup is a Touring version of its M3. That won't be the case from this year as we're set to see the new M3 Touring model debut at Goodwood. It's been seen testing already so we've got a good idea how it'll look and with the same 503bhp, twin-turbocharged six-cylinder petrol engine, it should drive just as sweetly as the regular M3 Competition.
The practicality of the Touring's estate body will be on show with a BMW M3 Touring MotoGP Safety Car on show as well.
BMW XM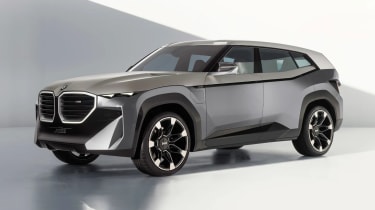 While showgoers won't see the upcoming XM super-SUV, the Concept XM will be in attendance. We've driven a prototype model and seen it in concept form, sporting almost cartoonishly large kidney grilles and some wacky design details, but under the bonnet lies a serious powerplant.
The XM will be only available as an M car – the first time that's happened since the M1 – and it'll get a turbocharged, V8 hybrid powertrain producing 739bhp and 1,000Nm of torque. There have been murmurs that this setup will find itself in the next M5 super saloon, set to launch in 2024.
BMW M4 CSL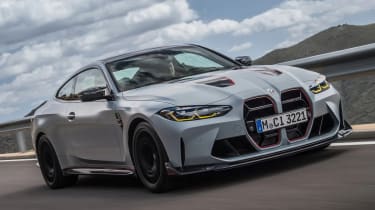 For only the third time in its history, BMW has stuck a CSL badge on one of its road cars – creating the new M4 CSL. Just like the M3 CSL of 2003, it features plenty of weight saving measures (it's 100kg lighter than a regular M4) and a bump in power.
With 542bhp on tap, the M4 CSL will go from 0-62mph in 3.7 seconds and hit a top speed of 190mph. It's not clear whether Goodwood attendees will be able to see it in action on the famous hill climb route but they should at least have a chance to check out the new aggressive bodykit and decals on a static display.
BMW i Vision Circular concept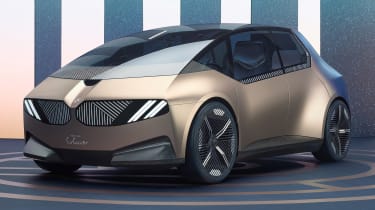 Car makers, like plenty of other companies, are investing heavily in sustainability. BMW's i Vision Circular concept showcases what we can expect from the German brand come 2040.
The i Vision Circular concept is an all-electric, family hatchback made entirely from recycled and recyclable materials and visitors will have the opportunity to view it in the Stable Yard – an area dedicated to BMW's latest range of all-electric and electrified models.
BMW i7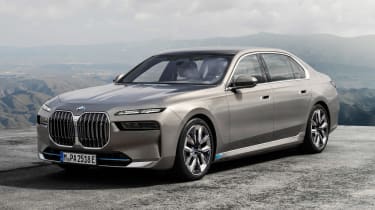 A more contemporary view on BMW's commitment to sustainability is the new i7. It'll also be on display at the Stable Yard. If showgoers happen to pass the i7 while its doors are open then they'll have a chance to see the gargantuan 31.3-inch 8K BMW Theatre Screen for the rear passengers.
BMW 7 Series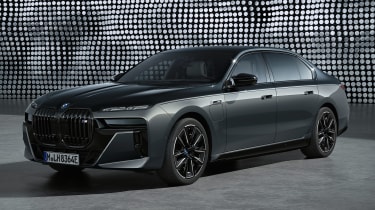 Alongside the i7 will be the new 7 Series. Utilising the same platform as its all-electric sibling, it'll be on display in BMW M760e form, powered by a plug-in hybrid with 563bhp.
BMW iX1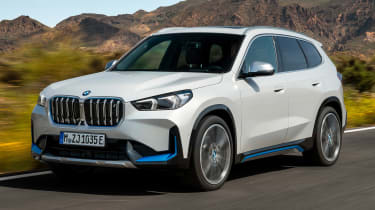 Due to go on sale in the summer, the BMW iX1 xDrive30e will be on display, sporting its dual-electric motor powertrain with 308bhp and 494Nm of torque – giving the iX1 a 0-62mph time of 5.7 seconds.
BMW iX M60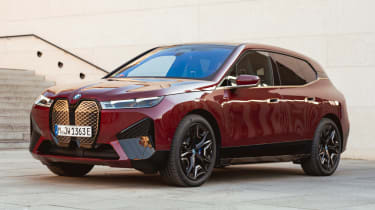 The BMW iX will be at Goodwood this year in all of its polarising glory. The design may not be for all but the new range-topping M60's powertrain should be powerful enough to convince some doubters.
The two electric motors provide 611bhp and 1100Nm of torque, which gives the 2.5 tonne iX M60 a sprightly 0-62mph time of 3.8 seconds and a 155mph top speed.
Czinger 21C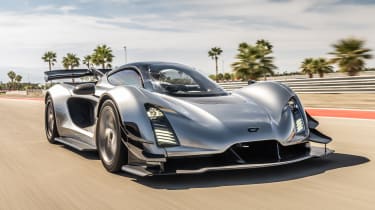 Czinger isn't a household hypercar name, but the 21C's upcoming appearance will give it a profile boost.
No less than 1,233bhp is offered up by its 2.9-litre V8 engine joined by two electric motors. A super light kerb weight of 1,250kg means the 21C has a power-to-weight ratio of 1:1.
The mind-boggling figures continue with a 0-62mph time of 1.9 seconds and a top speed of 281mph. What's more, the 21C now holds the production lap record of both Laguna Seca and Circuit of the Americas.
Fisker Ocean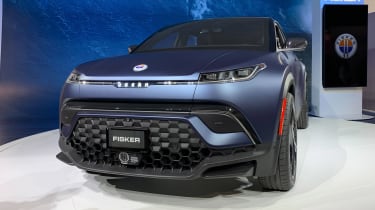 American car company Fisker looked dead and buried after the Karma of 2011, but it looks set to take on the biggest EV firms out there with the new Ocean.
It'll be on sale in the UK next year, rivalling the likes of the Volkswagen ID.4 and Skoda Enyaq in the pure-electric family SUV segment.
Ford Ranger Raptor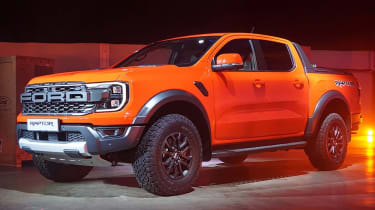 We might not love pick up trucks as much as Americans do, but thanks to a chunky bodykit, added off-road prowess and more power, it was impossible not to enjoy Ford's Ranger Raptor when it was launched fairly late in the previous generation's lifecycle back in 2019.
The second-generation Ranger is now out and a hot new Raptor version will make an appearance at Goodwood'. Like on the old Raptor, there's an aggressive bodykit, but now there's a new 3.0-litre twin-turbo EcoBoost petrol V6 producing 284bhp – an increase of 74bhp over the old model.
Genesis Electrified GV70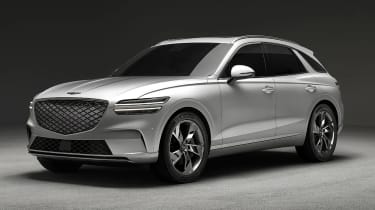 Genesis has already given us the Electrified G80 saloon, the GV60 coupe-SUV and now it's time for the third all-electric model in the premium car-maker's lineup – the Electrified GV70.
Based on the GV70, the EV model will boast a dual-motor four-wheel drive setup producing 483bhp, and offers 350kW rapid charging capability. This should make it a competitor to the Audi e-tron, BMW iX3 and Mercedes EQC. Genesis also claims the Electrified GV70 will offer over 310 miles of range.
Gordon Murray Automotive T.50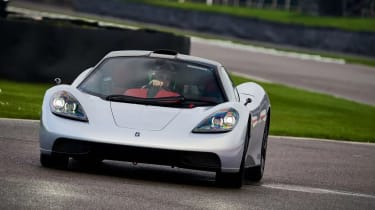 Granted, the T.50 made its dynamic debut at the Goodwood Revival back in October last year, but any chance to hear this hypercar's raucous V12 should be taken.
The combination of a Cosworth-developed 650bhp 3.9-litre V12 and a six-speed manual transmission makes the T.50 one of the most exciting cars in recent years and with the original debut stunted somewhat by bad weather, Festival of Speed showgoers will finally have a chance to listen to the T.50 reach its 12,100rpm redline.
Gordon Murray Automotive T.33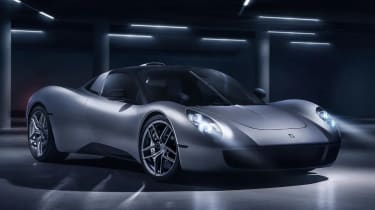 Gordon Murray has developed a slightly tamer hypercar to accompany the new T.50 – called the T.33. Tame might be underselling the T.33 a bit because it uses a version of the T.50's 3.9-litre V12. It does, however, get a new chassis that's still made from a mix of carbon fibre and aluminium.
GMA says it's more practical than the T.50, ditching the three-abreast seating to open up more luggage room. It's half the price of the T.50, at £1.37 million, and all 100 units have already been sold ahead of expected deliveries in 2024.
Hispano Suiza Carmen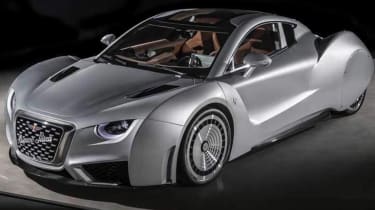 Barcelona-based firm Hispano Suiza will be bringing its Carmen hypercar to Goodwood, showcasing its 'hyperluxury' take on the genre.
Two electric motors, mounted on the rear axle produce 1,005bhp, giving the Carmen a 0-62mph time of under three seconds. Showgoers will probably be even more amazed by the Carmen's design – it's apparently inspired by the Hispano Suiza's Dubonnet Xenia from the 1930s and even features removable rear wheel spats.
Jaguar F-Pace SVR Edition 1988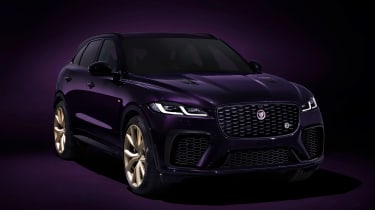 Jaguar won Le Mans in 1988 and as a slightly belated celebration, they're building 394 Edition 1988s. Based on the F-Pace SVR super-SUV, the Edition 1988 gains a few cosmetic tweaks but crucially retains the 542bhp 5.0-litre supercharged V8.
Kia EV6 GT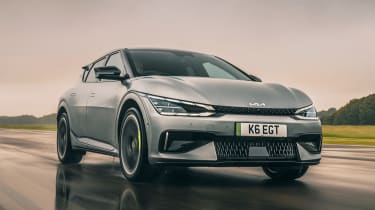 Beneath the EV6 GT's fairly unassuming, family-friendly body lies two electric motors that combine to give 577bhp and 740Nm of torque. A 0-62mph time of 3.5 seconds is the result – quick enough to give even the world's fastest supercars a scare.
Land Rover Defender 130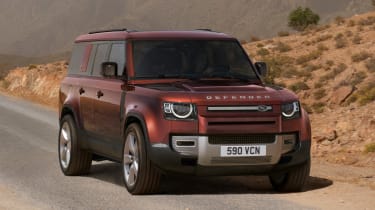 The new Defender is already a pretty practical SUV in five-seat 110 guise, but Land Rover has just added an even bigger, eight-seat 130 to the range.
The new 130 is 10cm longer than the seven-seat version of the new Range Rover so it should make for quite the spectacle as it undertakes its dynamic debut.
Lexus EV sport concept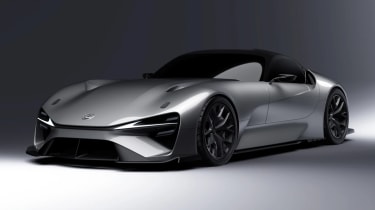 Lexus showcased three new fully-electric concepts late last year and this sports car concept was one of them. The brand says the concept has been inspired by the LFA supercar and the new car should offer plenty of performance.
Toyota's CEO Akio Toyoda outlined that the model has a target 0-62mph time "in the low two-second range" and added, "with both proportions and low ride height essential to a sports car, it will showcase the unique driving performance of a Lexus". A range of over 435 miles has also been targeted.
Mercedes-AMG ONE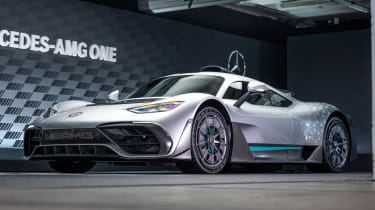 First shown in 2017 as the Mercedes-AMG Project One, the long-awaited hypercar was recently unveiled in production form and soon we'll see it in the metal for the first time.
Utilising plenty of tech from the Mercedes-AMG Formula One car of 2016, the One features a 1,048bhp, turbocharged 1.6-litre V6 that drives the rear axle through a seven-speed automated manual gearbox. It's combined with an 8.4kWh battery, feeding no less than four electric motors. These motors deliver four-wheel drive and a 0-62mph time of 2.9 seconds. A top speed of 218mph has been claimed as well.
Mercedes-AMG GT 4-Door 63 S E-Performance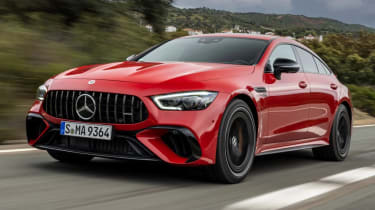 As Mercedes-AMG looks to ditch its renowned V8s for hybridised four-cylinder power, the GT 4-Door should make for a fitting send-off as one of the last V8-engined Mercedes sports cars.
Developing 831bhp and a whopping 1,400Nm of torque, the widely-used 4.0-litre biturbo V8 engine certainly doesn't lack for power. It takes just 2.9 seconds to complete the 0-62mph sprint.
Mercedes-AMG C 63 PHEV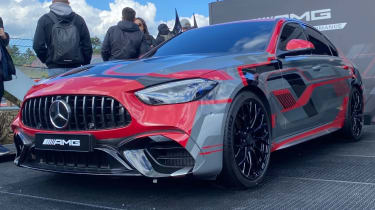 Recently unveiled at the Nurburgring 24 Hours (though not officially), the new plug-in hybrid C 63 is set to mix the same four-cylinder turbocharged engine found in the A 45 S hot hatch with electric power. A total power output of 671bhp is claimed – 168bhp more than its rival, the BMW M3.
Polestar 5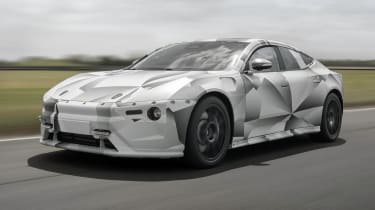 The Polestar 5 will be, yep you guessed it, Polestar's fifth car. It's scheduled to launch in 2024 – two SUVs (the 3 and the 4) are due before it – and will rival the Tesla Model S as a striking fastback model.
The 5 is based on the Precept concept, retaining the 'Thor's hammer' headlights, swooping roofline and squared-off rear end.
Polestar O2 Roadster concept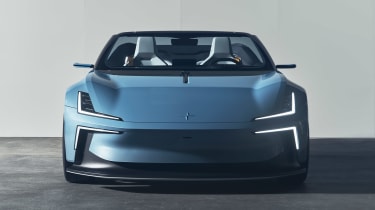 While the new Polestar 5 will make its dynamic debut, the brand's O2 roadster will take pride of place on the brand's stand. Unconfirmed for production, it still points into a potential range expansion into all-electric sports and convertible cars from the Swedish brand, morphing Polestar's design language into a two-seat roadster form.
Polestar 2 BST edition 270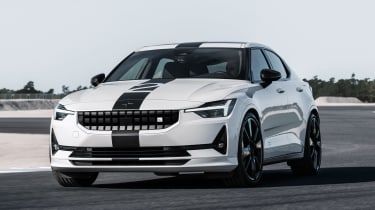 The Polestar 2 is no slouch, but the new BST edition 270 aims to give it some serious performance credentials.
Fitted with dual motors, the BST edition 270 adds an extra 67bhp to make a total 469bhp, along with 680Nm of torque. Performance figures haven't been revealed but we expect it to dramatically slash the current fastest Polestar 2's 4.5-second 0-62mph time. The 'BST' is short for 'Beast', the nickname CEO Thomas Ingelath gave to the prototype version he's driven daily for some time now.
Porsche 911 Sport Classic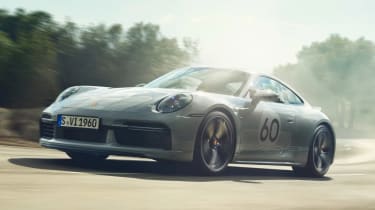 No brand can yank on the heartstrings of its devotees quite like Porsche. The Sport Classic is a collection of the bits that have made the 911 an iconic sports car.
The ducktail spoiler, Fuchs-style rims and re-trimmed interior are all nods to 911s of yesteryear. Powering the rear-wheels only is 542bhp, 3.7-litre twin-turbo flat-six lifted from the Turbo model, but unlike that car the Sport Classic forgoes the air ducts to retain a more classic 911 look.
Prodrive P25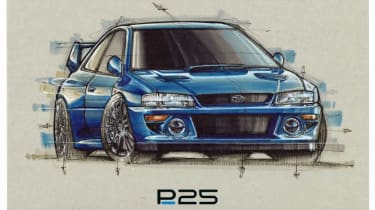 Retro car recreations have become huge business in recent years with Kimera Automobili 037, Eagle Speedster, and Porsche 911 Reimagined by Singer a notable few.
Entering the fray now is Prodrive. Its Subaru Impreza of 1997 is one of the most recognizable rally cars ever and the Banbury-based motorsport company is looking to make 25 'P25s' at £552,000 a pop. Unfortunately, the P25 isn't likely to be let loose on the rally stage or even the hill climb, but for rally enthusiasts seeing Prodrive's 'new' car for the first time will be quite the experience.
Radford Type 62-2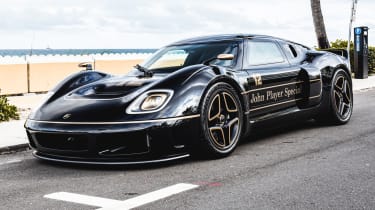 A tribute to the legendary Lotus Type 62 racer from 1969, the Radford Type 62-2 will make its dynamic debut at the Festival of Speed this year.
It'll be driven by Formula One icon Jenson Button – which makes sense considering he's a key investor of the Radford project and a development driver. While there are three versions of the Type 62-2, we expect the most powerful 600bhp supercharged 3.5-litre V6 model to blast up the Goodwood hill.
Range Rover Sport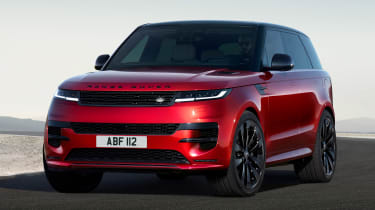 The Range Rover Sport is a hugely important car for Jaguar Land Rover and from the outside it looks like this third-generation retains much of the same design from the previous iteration.
There's plenty of change underneath however, with an all-electric model coming in 2024 to sit alongside a range of hybrids and a 4.4-litre V8.
Renault 5 Prototype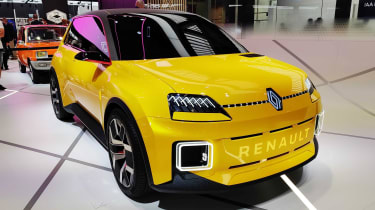 The Renault 5 is one of the best-loved hatchbacks in the French firm's illustrious history and they're bringing it back with electric power.
The retro-styled concept wowed crowds at the Munich Motor show last year and we expect it to do the same at Goodwood.
Toyota Supra manual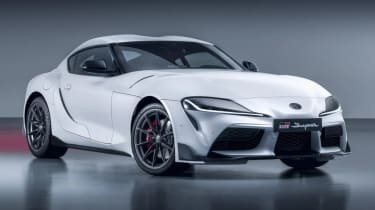 The Toyota Supra has a huge following amassed through its various generations. The new fifth-generation 'A90' model might not be as loved as its Mk4 forbear, but the addition of a manual gearbox should give driving purists something to cheer.
How can I attend? Goodwood 2022 dates and tickets
The 2022 Goodwood Festival of Speed will be held on 23-26 June this year and tickets are selling out fast. Tickets are still available but there's now limited availability only on Thursday and Friday.
Adult tickets are priced from £66 for entry on Friday and £47 on the Thursday. Kids under 12 go for free.
Will you be going to the Goodwood Festival of Speed? Let us know in the comments below…
Source: Read Full Article