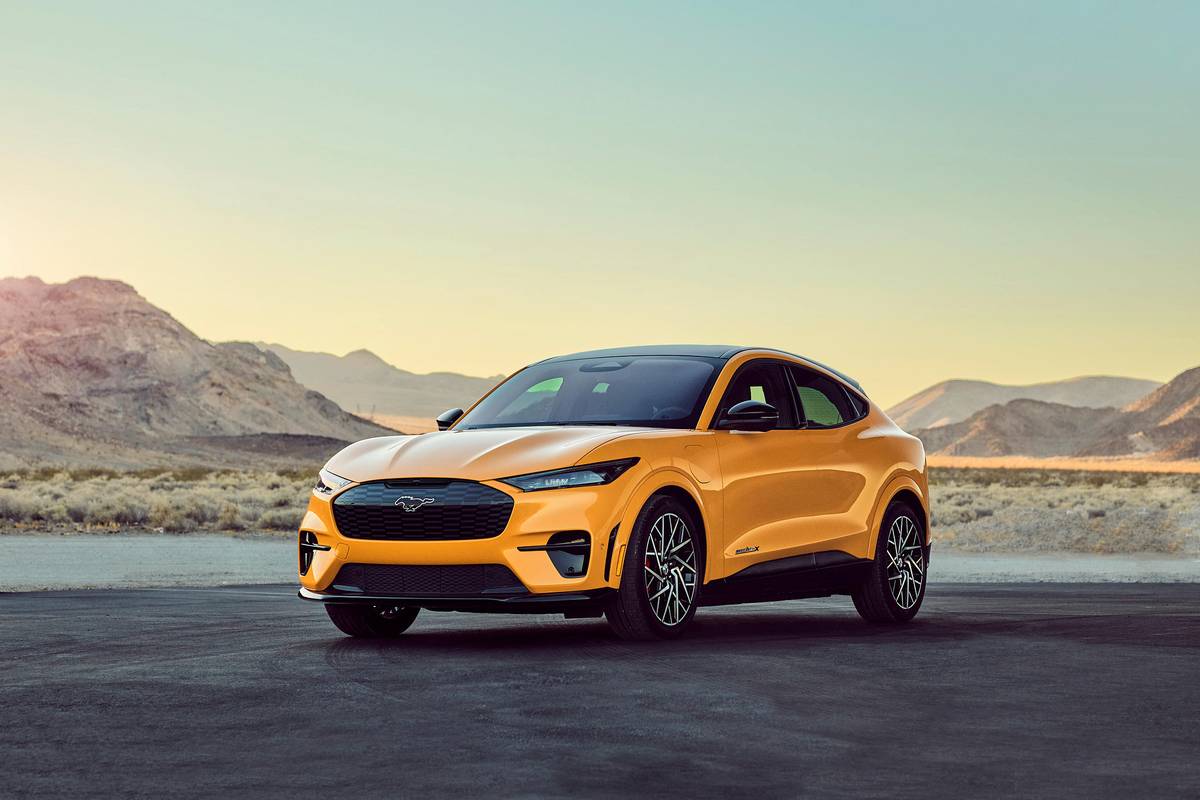 Solidifying earlier claims that the Mustang Mach-E could hit 60 mph in the mid-3-second range, Ford announced today that its new all-electric SUV would blow past the mark in a targeted 3.5 seconds. That's for the GT Performance Edition, which makes 480 horsepower and 634 pounds-feet of torque.
Related: Ford Mustang Mach-E Leans Into Muscle-Car Moniker With More Power, Speed
To slow all that down, the GT Performance Edition gets 19-inch front brakes (yes, brakes, not wheels) with red Brembo calipers. It also has 20-inch wheels, Pirelli P245/45R20 summer tires and MagneRide adaptive shock absorbers. Sold as a package beyond the Mustang Mach-E's GT trim level, the Performance Edition can be added to an existing GT reservation upon ordering in the spring. Both the GT and GT Performance Edition go on sale late in the summer of 2021, Ford says, with advance orders available now.
Sans Performance Edition, the GT makes 480 hp and 600 pounds-feet of torque; Ford targets 3.8 seconds to hit 60 mph. That's still considerably quicker than other editions of the Mach-E, which hit 60 mph in a Ford-estimated 4.8 to 6.1 seconds, depending what you get.
The GT Performance Edition gets a targeted EPA-estimated range of 235 miles, though probably not if your trip involves many of those 3.5-second runs. As of this writing, the EPA has yet to publish range estimates for any variant of the Mach-E, but Ford announced Nov. 23 that it had completed certification with the agency for range estimates from 210 to 300 miles, depending on the variant. (The Mach-E comes in standard- and extended-range versions with rear- or all-wheel drive.)
Related Video:
Source: Read Full Article