It's time to deliver some festive cheer to the petrolhead in your life with these great Christmas gifts for under £50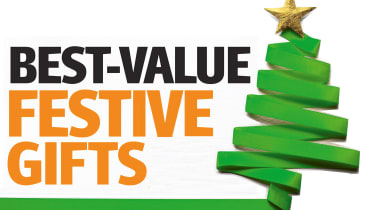 Here's hoping that we can all be with our loved ones at Christmas, right? After such a tumultuous 2020, there's no doubt that we all need a bit of cheering up. But whatever the season holds, if you have a petrolhead in your life you might be struggling with gift ideas.
Buying a present for the motoring enthusiast doesn't need to break the bank, as we've rounded up 20 Christmas gifts for young and old alike. So whether you want a present that's small enough to stuff in a stocking or something a little more substantial, you'll find it here.
Remember, there's less than a month or so to go before the big day – and getting prepared early really counts.
Walletwerks wallet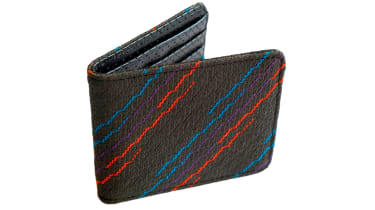 Price: From £27.07
Contact: walletwerks.com
These ultra-cool wallets are made with iconic automotive seat fabrics and high-quality leather. A wide array of brands is accounted for, so you could match your car to your wallet, or perhaps just dream of your future purchase by keeping your money in something that reminds you of it.
You can have either a slimline card holder or a more traditional billfold. We're big fans of the Volkswagen GTI tartans in particular.
Six-month subscription to Auto Express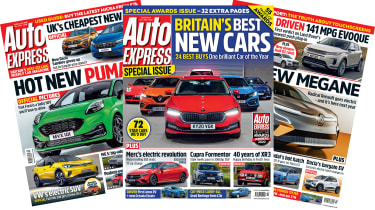 Price: £50.99
Contact: subscribe.autoexpress.co.uk
Okay, so we've broken our own rule straight away – but pull the extra pound out of your pocket and you can't do much better than a gift subscription to the UK's most popular weekly motoring magazine.
A six-month subscription includes 26 issues of Auto Express, posted right through your loved one's letterbox every week. It's the perfect gift for motoring enthusiasts big and small.
Candylab toy cars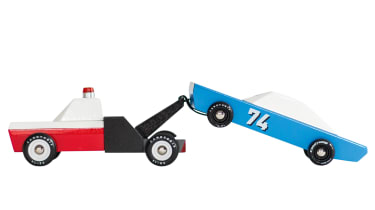 Price: From £10
Contact: www.junioredition.com
If you're after something a little different from the typical diecast car model, then Candylab might have the answer. With gorgeously stylised, blocky designs, there is a wide array of Candylab models – from generic trucks and sedans to donut vans, racers and school buses. A collection of these would certainly last because they're made from solid wood and have metal axles.
Supercar Blast driving experience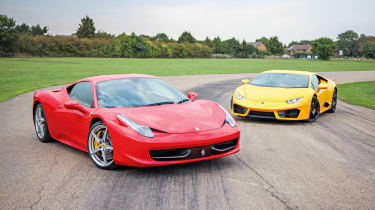 Price: £39
Contact: www.carchaseheroes.com
There's no risk in these gift experiences – they're valid for a whole two years from purchase, so you can give a great present now and then select your date and venue (from a choice of 17) when time or the pandemic allows.
We like the look of the £39 Supercar Blast experience, which gives you a three-mile run in your choice of exotic supercar. But if that doesn't tickle your fancy, you could instead opt for a muscle car, a movie icon, or even a lorry.
Nextbase 122 dash cam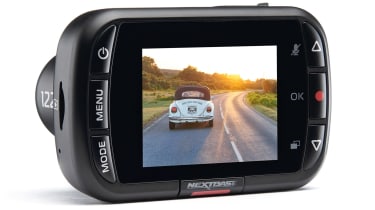 Price: £49
Contact: nextbase.com
We truly believe that everybody ought to fit a dash cam to their car. Even if you're not intending to become the next YouTube sensation with footage of bad drivers, they're a really useful piece of safety kit, especially if it comes to proving your innocence in the event of an accident.
We really like Nextbase cameras for their image quality and ease of use, and the brand's cheapest model comes in at less than £50, which is great value for money.
Porsche Martini glasses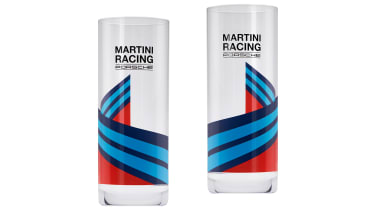 Price: £30
Contact: store.porsche.com
The Martini Racing colours are some of the most recognisable in motorsport, and to our eyes, some of the most attractive, too. It's no surprise, then, that these Porsche team glasses look really good.
They're intended for long drinks, so we probably wouldn't fill them with something shaken or stirred, but they're a classy addition to any drinks cabinet for something a bit less potent.
Heel Tread socks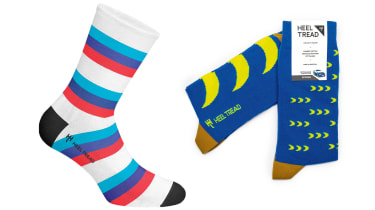 Price: £10
Contact: heeltread.com
Here at Auto Express we refuse to break with certain traditions, and we're certainly not going to let even the most devout motoring enthusiast get away without a nice pair of socks for Christmas.
The premium designs by Heel Tread recall famous racing liveries, iconic paint jobs or just a manufacturer's particular preferred colours. There are loads of designs to choose from, so you ought to be able to find something for every brand of car nut.
Citroen wall lamp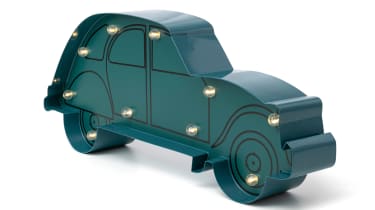 Price: £27.01
Contact: lifestyle.citroen.com
Citroen's lifestyle store is packed full of brilliant gift ideas, but we couldn't ignore this wall lamp that's shaped just like the iconic 2CV.
It's lit with low-powered LEDs and runs off just two AA batteries, so makes a perfect night light or accent piece, and its blue/green steel construction ought to blend into most decor pretty well.
Need For Speed: Hot Pursuit Remastered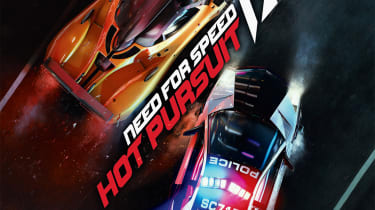 Price: £34.99
Contact: ea.com
This is a remastered and reimagined release of a real gaming classic. Hot Pursuit allows you to take on the role of outlaw or law enforcement, driving increasingly ridiculous vehicles at ludicrous speeds.
The racing's as good today as it was in 2010, and the revised graphics hold up almost as well. It's available for Xbox, PlayStation 4, Nintendo Switch and PC.
Redbubble car face masks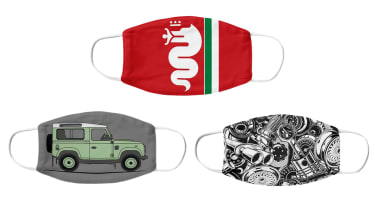 Price: From £7.57
Contact: redbubble.com
It looks as though we'll still be wearing face coverings for a little while yet, so why not sack off the boring old disposable items for some amazing car-themed creations?
Print specialist Redbubble offers hundreds of designs from artists across the world on washable fabric face masks. If you take a real fancy to a particular design, you can always have it as a wall print, sticker or T-shirt, too.
Bond Cars: The Definitive History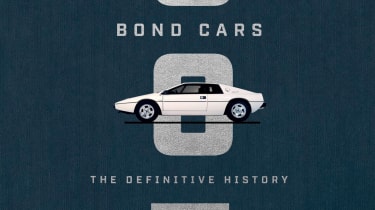 Price: £20
Contact: 007store.com
You can't think of James Bond without picturing the cars that the movie series has made famous – not just Aston Martins, but others such as the Lotus Esprit submarine, ice-racing Jaguar XKR or surprisingly roll-resistant Citroen 2CV.
There's plenty of insight from behind the scenes, great pictures and interesting assets, such as technical drawings and storyboards.
Lego Speed Champions Jaguar Racing Formula E & I-Pace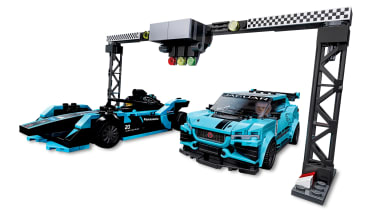 Price: £34.99
Contact: shop.lego.com
Every car-obsessed kid needs something to build on Christmas Day, so why not make it one of Lego's excellent Speed Champions sets? This two-car kit features both the Jaguar I-Pace eTrophy one-make racer and the Panasonic Jaguar Racing Formula E single seater.
Both of these cars render rather well in block form, and come with two minifigures plus a detailed start gantry, which can be repurposed for all sorts of races.
Amazon Echo Auto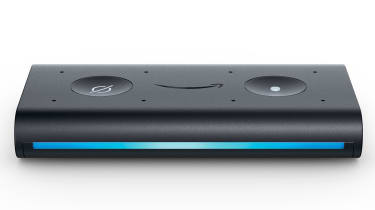 Price: £49.99
Contact: amazon.co.uk
If you're desperate to add futuristic voice control to your car, but don't have the capacity for Apple CarPlay or Android Auto – or perhaps, you just don't much like touchscreens – then Amazon may have the solution with its Echo Auto.
This dinky box pairs to your smartphone and adds Alexa voice control – it's also a good way to add Bluetooth to an older car that might not have it.
Autoglym Bodywork and Wheels collection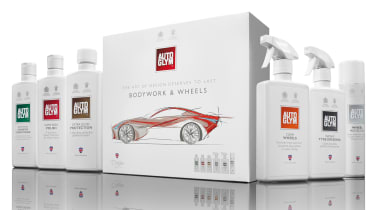 Price: £45
Contact: autoglym.com
What do you give to the person who loves their car more than anything else? Something to look after it with, of course. This gift set from the car cleaning experts at Autoglym contains six products to get someone's pride and joy looking its best.
A shampoo conditioner, polish and protection for the bodywork plus a wheel cleaner, tyre dressing and protector all included in large, useful sizes.
Aston Martin pin set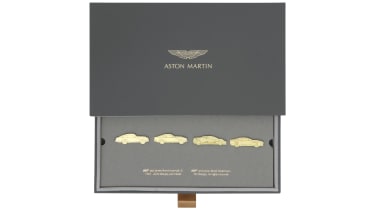 Price: £50
Contact: shop.astonmartin.com
These classy pin badges pay tribute to the very latest James Bond movie, No Time To Die, as well as Aston Martin's strong bond with the series.
The cars featured all appear in the movie – the iconic DB5, the V8, the DBS Superleggera and the spectacular Valhalla hypercar. They're rendered in plenty of detail and presented in a particularly classy gift box.
Lamborghini wall calendar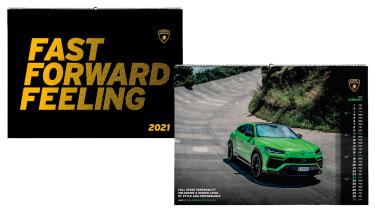 Price: £27
Contact: lamborghinistore.com
Those looking to move on from 2020 as fast as possible will need a calendar ready to plan all of the events they're hoping to attend in the new year.
Few makers create cars better for calendar fodder than Lamborghini, and each month of this wall calendar features one of the brand's spectacular supercars or hypercars.
Mercedes Monopoly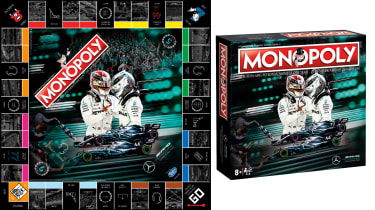 Price: £47.50
Contact: shop.mercedesamgf1.com
Indulge both your need for Christmas Day board games and your support for the Mercedes-AMG Formula One team in one easy swoop with this themed Monopoly set.
Old Kent Road, Liverpool Street Station and Chance are out, replaced by the Australian GP, 2016 World Driver's Championship and Race Control, while the tokens are Mercedes-themed.
Haynes International Motor Museum (year ticket)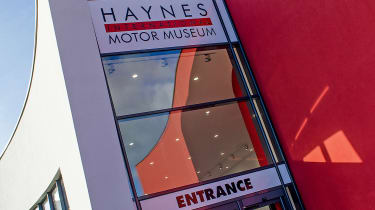 Price: £15.50
Contact: haynesmotormuseum.com
Closed for the pandemic, but ready to open its doors as soon as the country does, the Haynes International Motor Museum in Yeovil, Somerset, contains the personal collection of founder John Haynes – the man behind the eponymous manuals.
A single ticket gets you admission as many times as you'd like for a whole year, so you'll be able to enjoy all of the events and special exhibitions that the museum puts on.
Steelman24 Motor Mechanic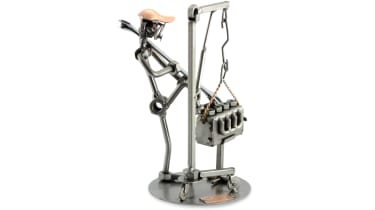 Price: £32.99
Contact: steelman24.co.uk
These handmade models are made from nuts, bolts and screws with copper accents, and there are plenty of automotive designs to choose from.
We like this little fella who's wrenching on an engine – his bewildered expression as he stares at the cylinder head is easy to identify with if you've ever had to deal with a less-than-co-operative project car.
CarThrottle wall art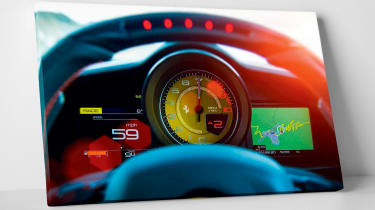 Price: £19.99
Contact: shop.carthrottle.com
These prints from Auto Express sister title CarThrottle bring some of the automotive world's best photographers to your wall.
You can have them as a canvas, a poster, or a framed print and there are currently six to choose from – with Porsche, Ferrari and BMW represented. A great, real-world addition to any automotive art or photography you might already have up on your walls.
Not ready for winter yet? Read our full checklist of winter car products here…
Source: Read Full Article