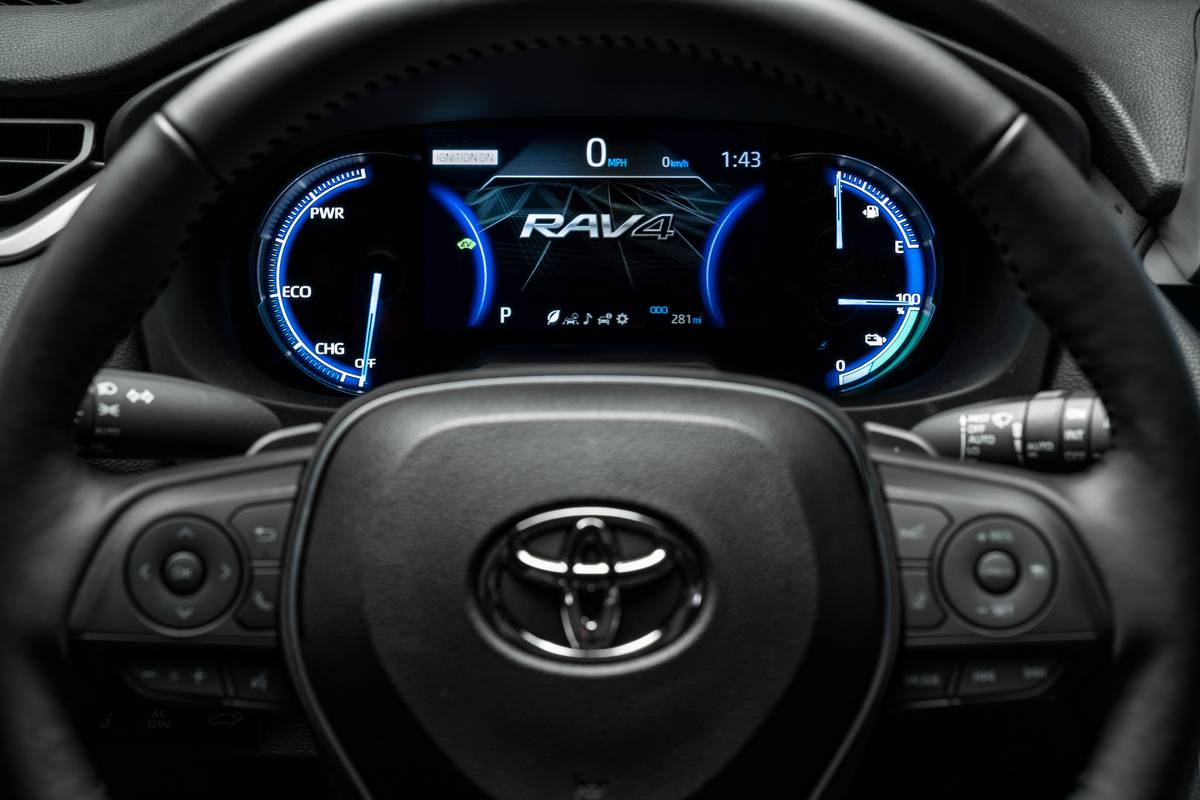 To paraphrase Dickens: It was the best of Primes, it was the worst of smells. Our most popular pair of news articles in the past month is a tale of two SUVs, the all-new-for-2021 Toyota RAV4 Prime plug-in hybrid and Cars.com's long-term test vehicle and Best of 2020 award-winning 2020 Hyundai Palisade. One you plug into a charger; the other makes you wanna plug up your nose.
Related: 2021 Toyota RAV4 Prime Plug-In Hybrid Review: Efficiently Quick, Annoyances Aside
Let's start with a positive charge. The new RAV4 Prime — the PHEV variant of the ever-popular RAV4 compact SUV — plugs into the second-place spot for the month of August in the form of our rapid-fire rundown of the things we like and the things we're not so charged up about. In the former category are a spritely 5.7-second 0-60-mph sprint, 42 miles of electric-only driving, 38 mpg combined in hybrid fuel economy and a manageable 4.5-hour recharge time, among others. If you want all the tea on what we don't like about the RAV4 Prime, follow the link below to this month's No. 2 story.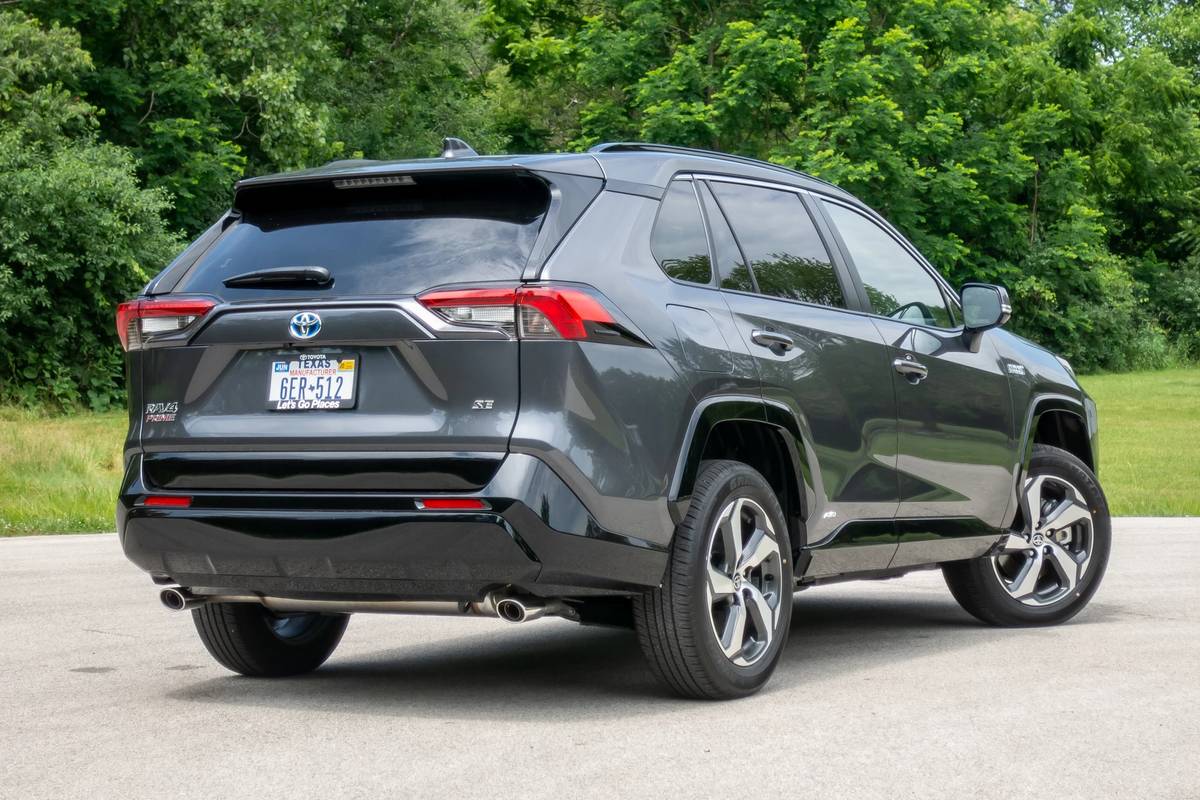 Now, follow your nose for news up a spot to our No. 1 story of the past month. We were so excited. We named the 2020 Palisade the Best of 2020. We bought one for our long-term test fleet to report on the ownership experience for a year. We liked the way it looked. We liked the way it felt to the touch. The price we negotiated sounded great to us, especially considering the taste of luxury you get in this non-luxe model.
It's when you get to the fifth sense — smell — that we ran into problems a few months in.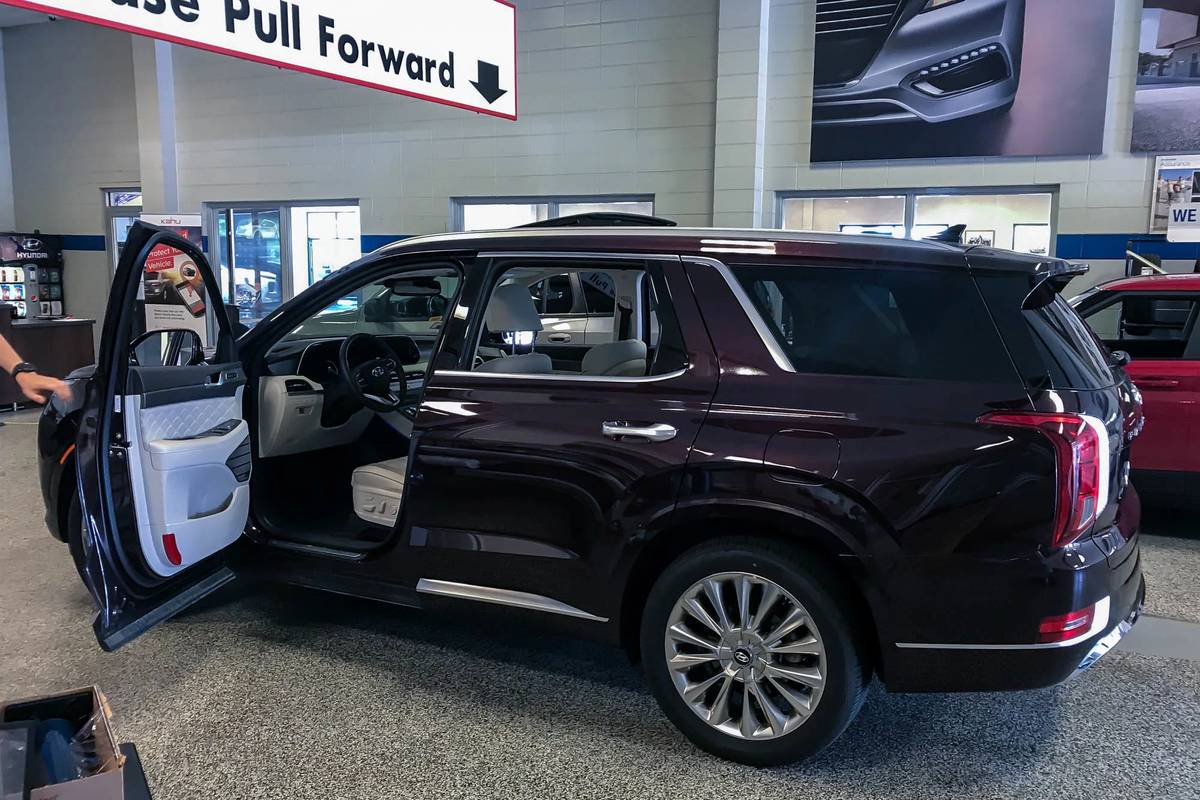 If the Palisade is on your shopping radar, you may even likely have already heard about this issue before now, as our coverage of the situation has made quite a stink. This summer, amid the sweltering heat of summer in Cars.com's hometown of Chicago, our editors started noticing — nay, were knocked upside the head with — a phantom stench that no one could exactly identify but the existence of which no one could deny, including numerous Palisade owners who have publicly complained of the same problem. Long story short, we launched an investigation into the matter and the automaker is in the process of trying to pinpoint the aroma — the prime suspect is currently the head restraints, but we're not so sure — and eliminate it.
Whether Hyundai service technicians are successful or whether they whiff, we'll keep you updated on the odor of operations, so be sure to check back for what we hope will be a Scooby-Doo ending. In the meantime, follow the link below to our first-place-finishing article of the month.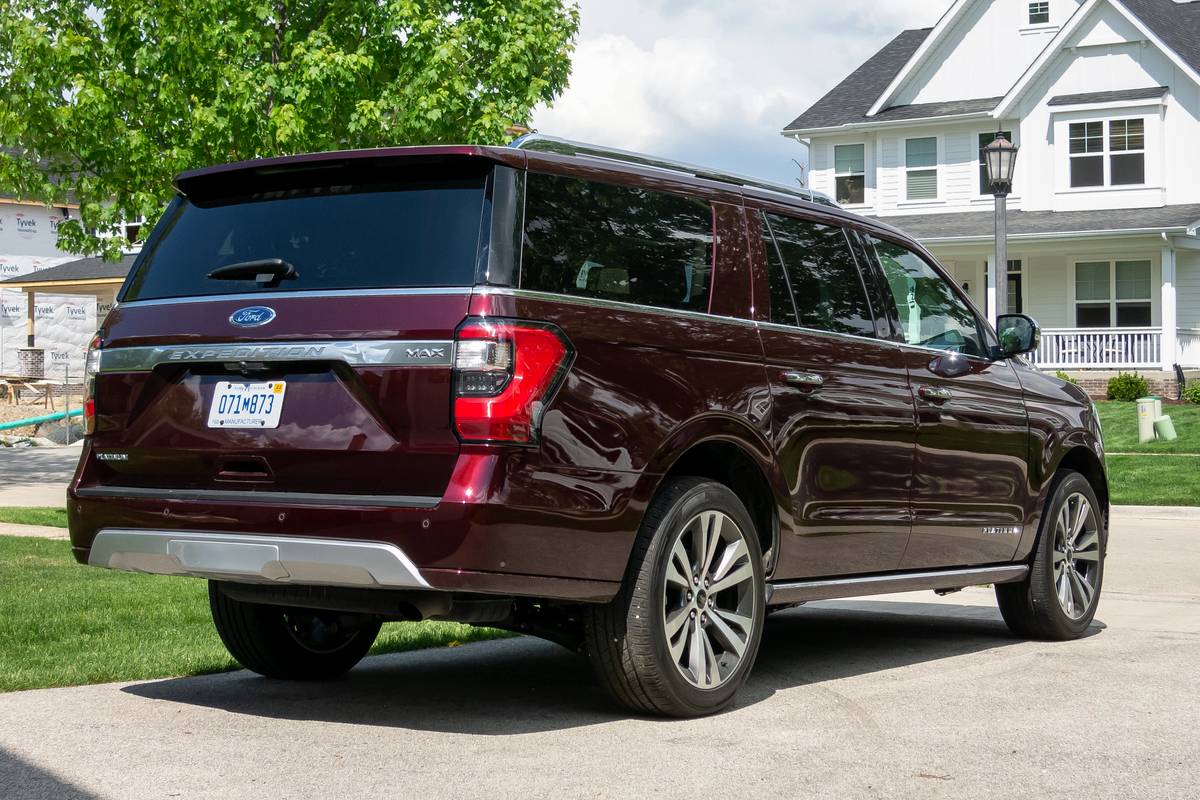 Rounding out this month's top five are our rundown on the 10 SUVs that offer the highest towing capacity (the Ford Expedition and extended-length Expedition Max top the list) at No. 3, and our expert reviews on the redesigned-for-2021 Chevrolet Tahoe full-size SUV and redesigned and renamed-for-2021 Kia K5 (nee Optima) sedan at Nos. 4 and 5, respectively.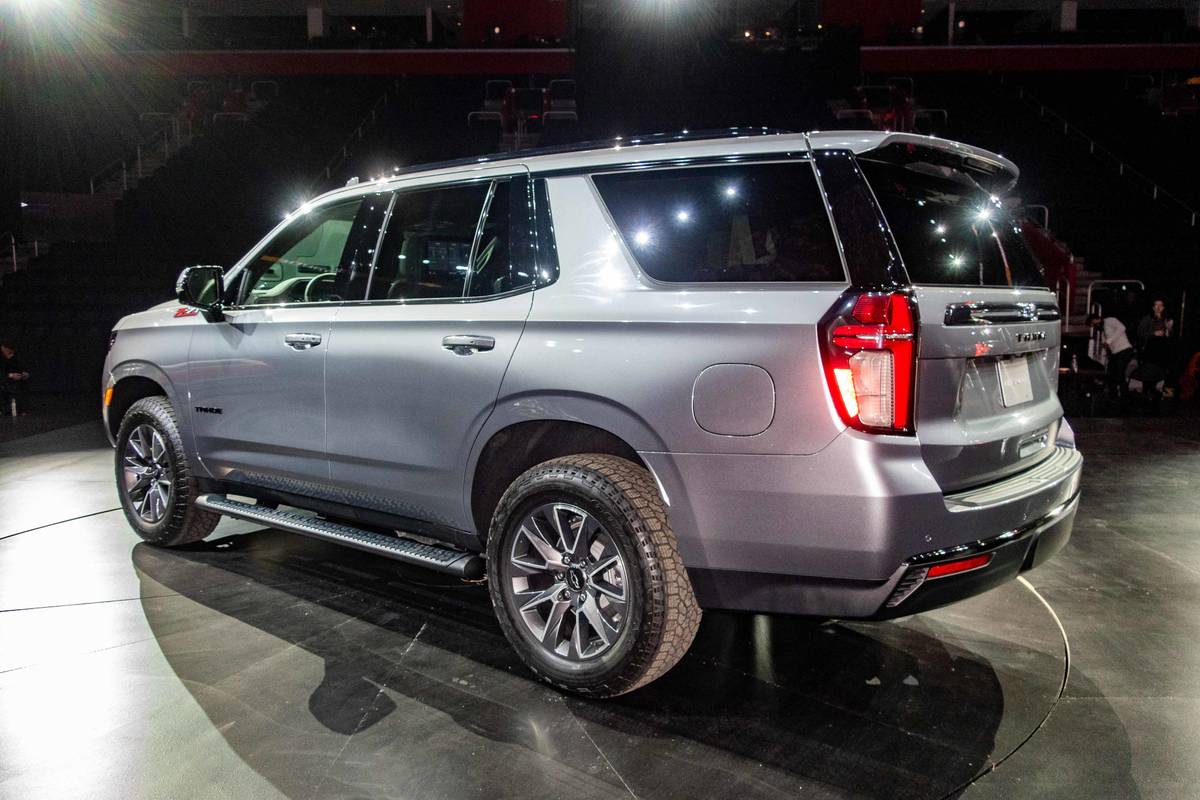 Headlines on the Toyota Venza, Subaru Forester and Volkswagen Atlas lie beyond the halfway mark, so make like Lee acrylic nails and press on. Here are the top 10 news stories Cars.com readers couldn't get enough of in the past month:
1. CSI: Car Smell Investigation, 2020 Hyundai Palisade Edition
2. 2021 Toyota RAV4 Prime Plug-In Hybrid: 7 Things We Like (and 6 Not So Much)
3. These 10 SUVs Have the Highest Towing Capacity
4. 2021 Chevrolet Tahoe Review: A Different-Flavored Ford Expedition Fighter
5. 2021 Kia K5 Sedan Review: Former Optima Is Nearly Optimal
6. What Are the Most Fuel-Efficient Cars?
7. 2021 Toyota Venza: 7 Things We Like (and 5 Not So Much)
8. Subaru Forester: Which Should You Buy, 2020 or 2021?
9. Best Family Cars: Volkswagen Atlas Tops Our List
10. What's the Best New-Car Deal for Labor Day 2020?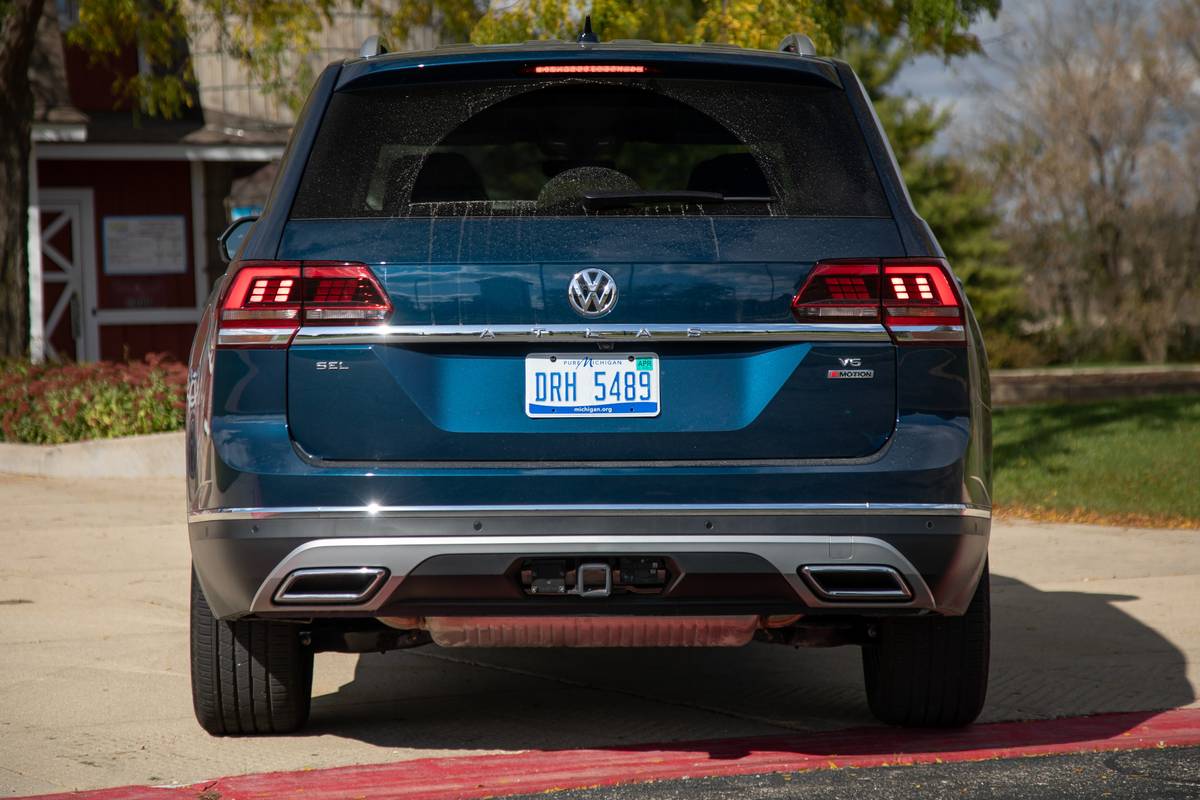 Cars.com's Editorial department is your source for automotive news and reviews. In line with Cars.com's long-standing ethics policy, editors and reviewers don't accept gifts or free trips from automakers. The Editorial department is independent of Cars.com's advertising, sales and sponsored content departments.
Source: Read Full Article