At last, the 1.8-litre motor would get an opportunity to hit the highway at a stretch and perform like it is supposed to.
BHPian BeemerBug_06 recently shared this with other enthusiasts.
A very Happy New Year to each and every one of you here!
Hoping that your 2022 ended on a good note as mine certainly did
Here's why:
As is the norm in my household, we often plan to take a week off usually during the Diwali or Christmas holidays. We travel to Goa, our favourite holiday destination in India. This time our Goa trip was planned post-Christmas from the 26th of December to the 2nd of Jan. My folks always prefer to fly down, however, this time the flight ticket prices were through the roof owing to the holiday rush. Furthermore, it was too late in the day for us to book the Tejas express. So what remains?
The Road!
At last, after a long wait, my wish to experience a proper road trip had come true. Since I happen to be the only enthusiastic driver at home, I was absolutely elated on learning that we would be driving down. My folks on the other hand weren't as excited but looked forward to it
Weapon of Choice:
At last, the 1.8-litre motor would get an opportunity to hit the highway at a stretch and perform like it is supposed to, after years and years of being confined to boring city commute travel.
Given below is the route that we choose to follow. After checking with a good number of people who frequent this route, we were assured that it is the one to go via as it is a proper National expressway route and will make for a pleasant driving experience.
The other route to get to Goa from Mumbai is called the Konkan route and is said to be prettier to drive along but not as brisk as the expressway route. Plus, it is frequented by ST buses that drive like absolute madmen!
As for the car, it had been ready for a long trip for ages. Now with the engine mounts and brakes ready, it was entirely sorted. Still, one last pre-road trip check was done by our trusty mechanic Ravi and all seemed good.
D-Day- 26th December 2022
Surviving on just about 3 hours of sleep, I woke up on the 26th feeling rather groggy. Post a quick early-morning coffee and a frugal breakfast I was ready to hit the road. After loading up the car, we were all set to leave. It was roughly 5.45 AM when we left our home at Dadar. I was the captain for the first leg of the journey and my dad was to take over later on.
It was quite something to see the city that never sleeps at that time of the day. Everything was so quiet and peaceful. No horns, no hustle and bustle to be seen. Almost made it seem as though it was a ghost town and not-so-good memories of the lockdown came flooding back into my mind.
Within half an hour, we were on the Mumbai-Pune Expressway which can indeed be quite menacing to drive on in the dark. Everyone is driving with their full beams on, other drivers drive extra slowly in fear that they might run into something, and then of course there are the big boys- the trucks!
Anyway, I have driven on the MPE enough times to know how to get through it and I managed fine. By about 6.45 AM the sunlight began to crack through the gloomy smoggy sky and it was a sight to behold.
A very good morning indeed!
By about 7.15 am we had all gotten quite hungry again, so we decided to make our first pit stop at a McDonald's which was about 40 km away from Pune.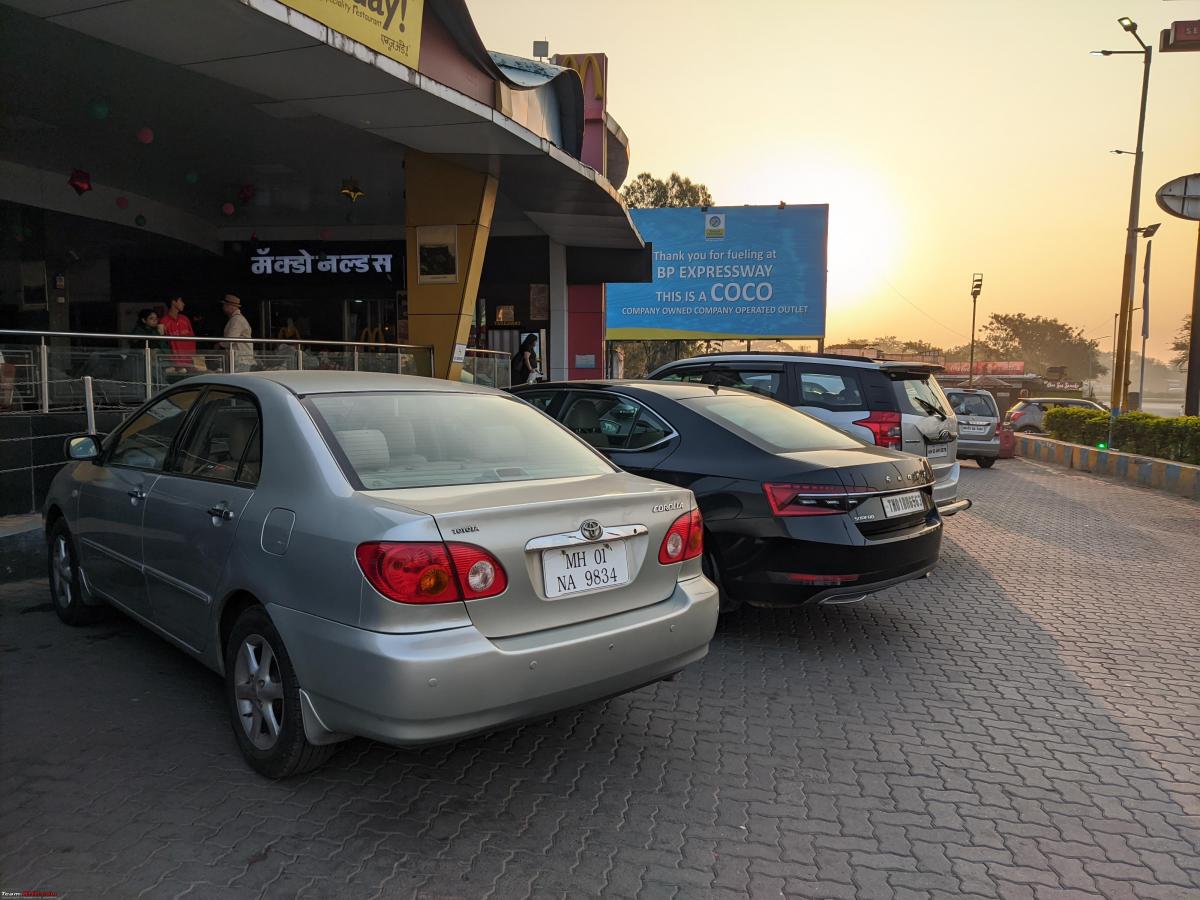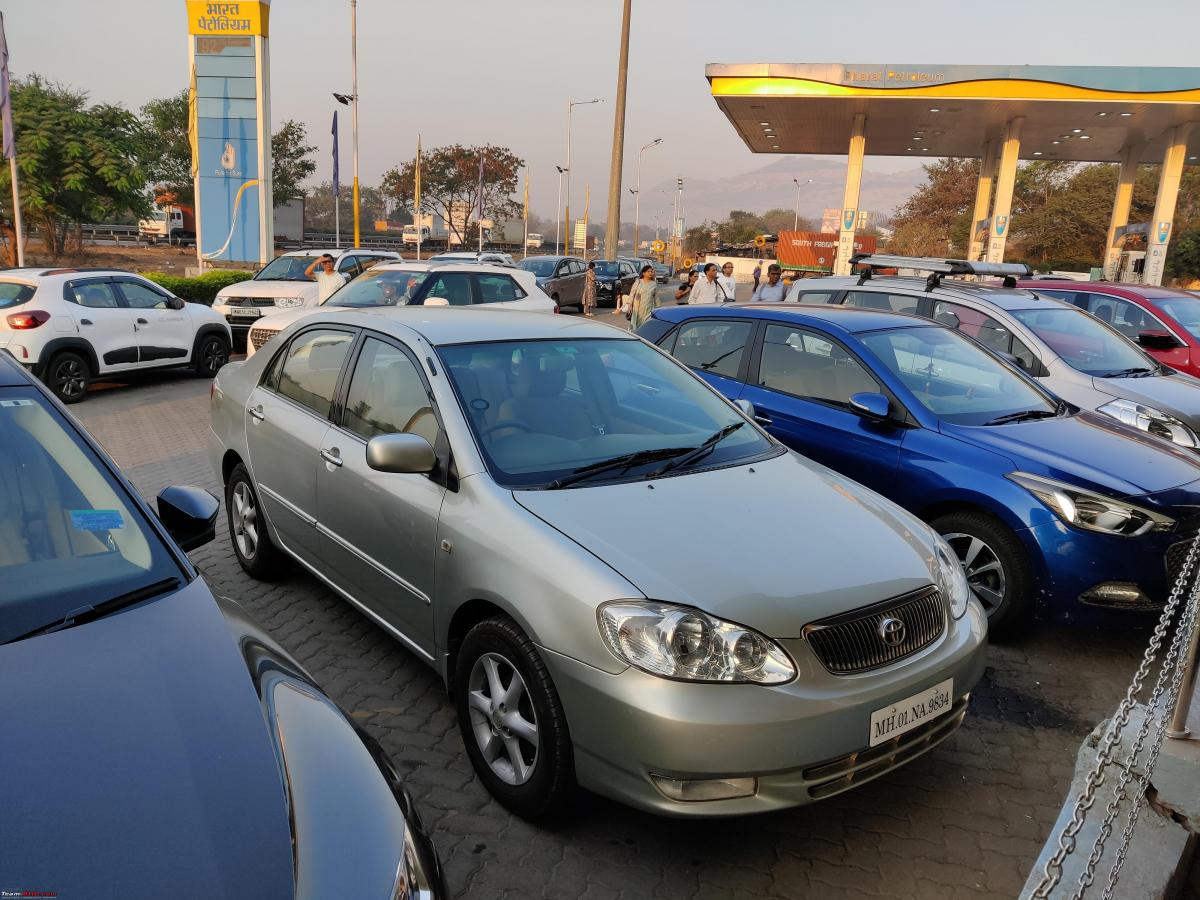 The Rolla caught some morning sun while we filled our stomachs
Continue reading BHPian BeemerBug_06's travelogue for more insights and information.
Source: Read Full Article