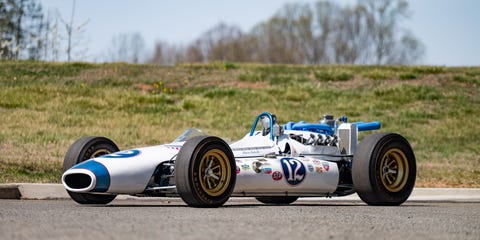 Auctions are often a great way to measure how your collection can perform on the open market: You see a car similar to yours and you count your invisible money. Auctions are also a quick way to thin your collection and make space for more toys in your toy box. At least, that's the case for NASCAR Hall of Famer Ray Evernham, who is clearing out some of his extensive collection at the Mecum Spring Classic sale in Indianapolis. While his collection is clearly centered around his love for motorsport, he has something for everyone headed to this sale, and we picked the five we're most excited to see.
ALSO 40 FAVORITE CLASSIC JAPANESE CARS AT PETERSEN CRUISE IN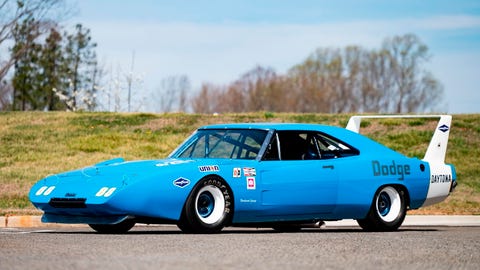 Estimate: $350,000 – $450,000
What's better than a '69 Dodge Daytona? Well, a '69 Dodge Hemi Daytona prototype with history. This Hemi Daytona was a development car and apparently started life as a standard Charger 500 before becoming a Charger Daytona development car. Couple that with a lengthy racing pedigree and NASCAR legendary Buddy Baker eclipsing the 200 mph behind the wheel and it's a fitting star of any collection.
LOT S168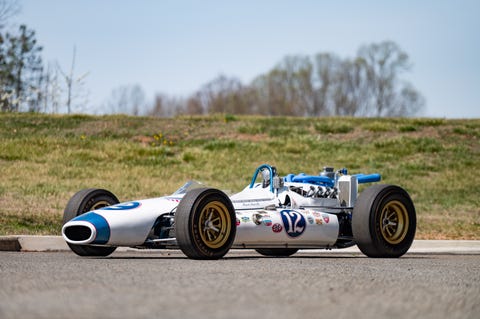 Estimate: $1,600,000 – $1,800,000
Vintage race cars are always fun. Vintage race cars that have won major races or wheeled by legendary drivers are beyond fun: They're pieces of history. This '65 Brawner Hawk Ford might not have won the Indianapolis 500, but it was driven by a little-known rookie named Mario Andretti on his way to a third-place finish and rookie of the year. Adding to its racing career, this machine won best in class at Pebble Beach and Amelia Island. This could be the most interesting piece of racing history heading to this Mecum sale.
LOT S165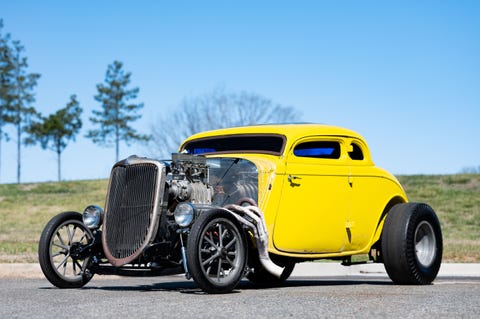 Estimate: $30,000 – $40,000
If you're into traditional—or traditionally styled—hot rods and custom cars, you might not have a ton of interest in historical race cars. This '34 Ford spent most of its life on the street, but it does have some racing provenance. According to the listing, this '34 Ford survived land speed racing, which could explain the radical seven-inches ripped from its top. As tends to be the case with pre-war Fords, this '34 has traded hands and lost some of its finer details, but we do know before it dropped into Evernham's collection, it was graced by Gil Muro and his brothers at the Hot Rod Ranch. This hot rod emulates the style of 1960s drag machines like the Mooneyham and Sharp '34 Ford or the 15oz Fuel Coupe. It might not be as much of a handful as a nitro-burning drag car, but its supercharged small block Chevy and absent front brakes could make this an exciting ride.
LOT S183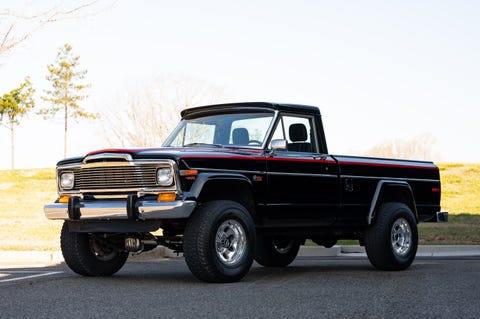 Estimate: $30,000 – $40,000
Hot rods and race cars are fun, but they're no good off-road. If you're into Jeeps, pickup trucks, or just interesting classic vehicles, meet the Jeep J10. This '79 Jeep J10 sports a 401-CID AMC V8, which is backed by a four-speed manual transmission. This listing doesn't specify its transfer case, but the stick next to the gear selector points to it being a manually controlled unit. Unsurprisingly, this Jeep appears to be a well-loved and immaculately clean example of a vintage off-roader.
LOT S188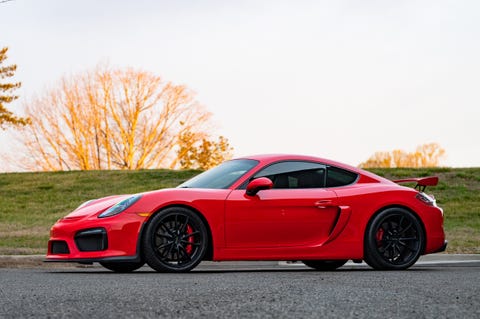 Estimate: $80,000 – $100,000
Old cars and vintage race cars aren't for everyone. Some folks want a car that can perform well on the road, and attack a track on a weekend—without having to tune pesky vintage fuel injection or carburetors. This 2016 Porsche Cayman GT4 should check those boxes. With fewer than 12,000 miles on the clock, this 3.8-liter flat-six-powered Porsche should have plenty of life left for you to enjoy.
LOT S175
Source: Read Full Article