Apart from being more robust, the Zana crash guards also come with sliders for increased protection. Got this installed from the Zana outlet at KB itself, and set me back another Rs 3600.
BHPian bsenroy recently shared this with other enthusiasts.
FIRST SERVICE
Odo reading: 584 kms
Booked the service a few days back via the RE app. Considering its a saturday and there is bound to be a rush at the service station, i reached about half an hour early.
This is my first visit to a RE service station in 13 years, as with my machismo 500, i would get it serviced from a trusty old timer near the airport. Colour me surprised. As soon as I reached, the service fella whipped out is iPad and got the JC made and in 5 minutes the bike was whisked off to the service bay. He asked me if i had any particular issues which needed attention, I said no. I wanted to install the sump guard, but sadly they did not have it in stock. I was also impressed by the cleanliness of the service centre premises. RE seems to have moved up in life. Loving this. It is about time they pay back the loyalists who stood by the brand for years when they made substandard bikes.
The job was handled by a young man called Salman, who seemed meticulous with his work. EO was drained, and replaced, brake pads were investigated, oil filter was replaces, air filter was cleaned, you know the drill. Once it was done he took the bike out for a spin and upon return, flashed me the thumbs up.
Damages: Rs 2,692.
Here are some photos:
Picked up this cute little hitchhiker on my way to the workshop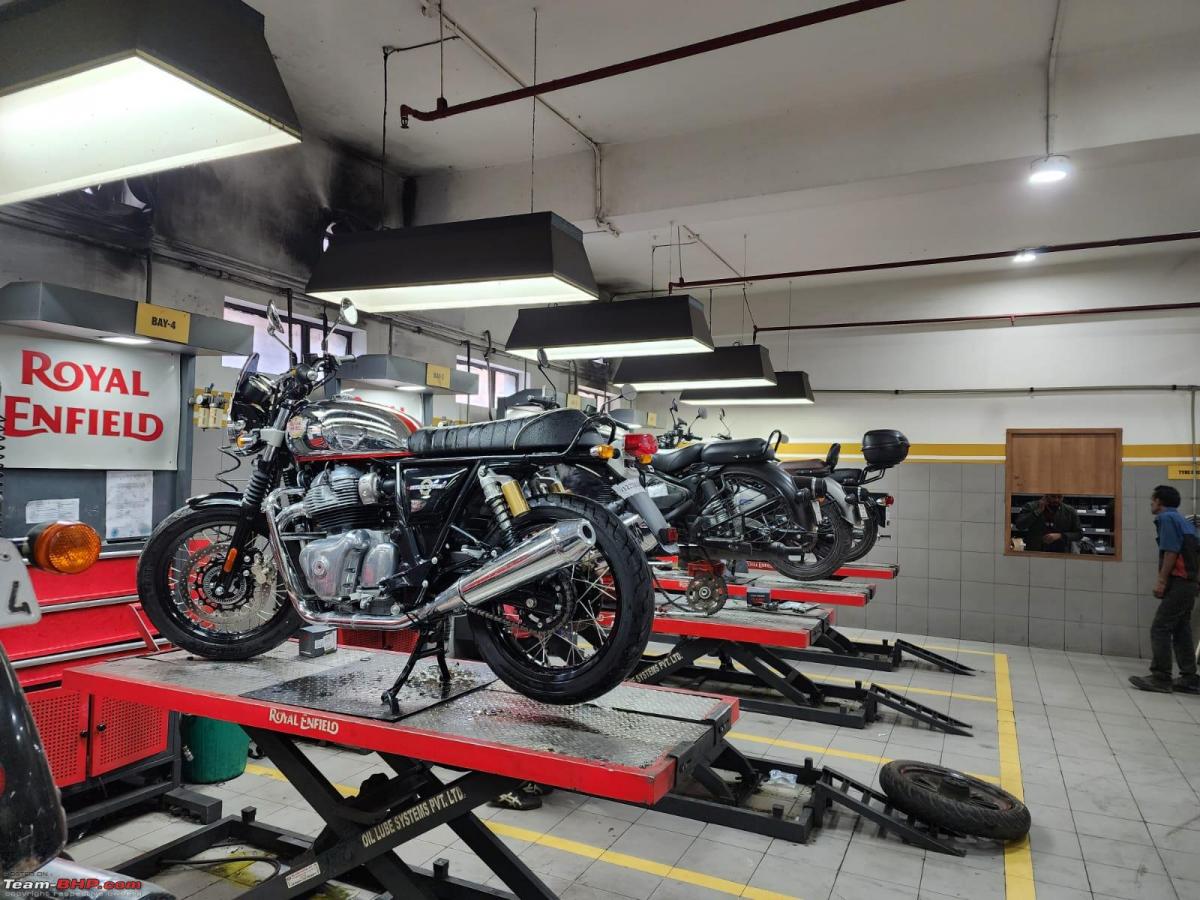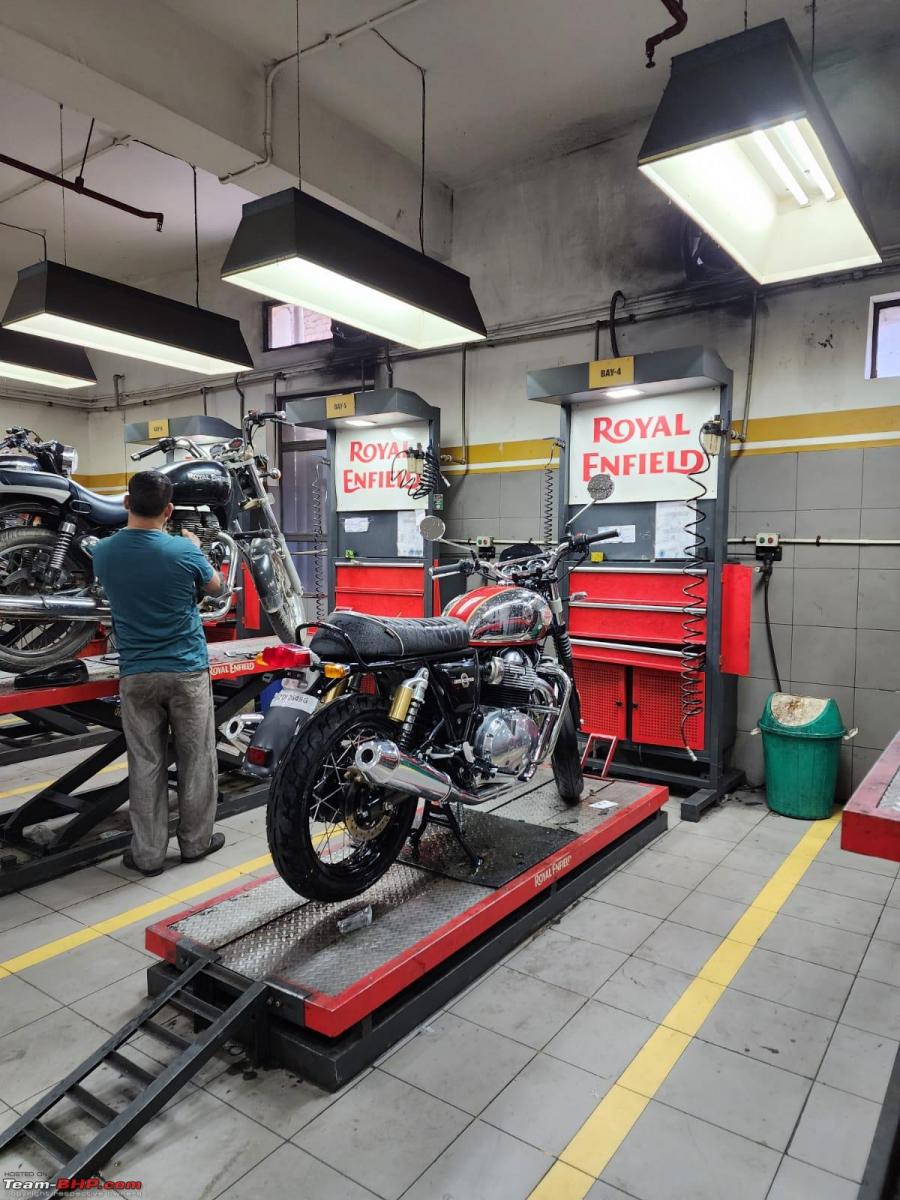 Invoice:
I was free from the service station by 11:30 am (and well fed, thanks to the tiny little kachori shop next to it). My plan for the rest of the day involved going to Karol Bagh and getting the following installed:
Simtac hazard flashers
Simtac LED turn indicators
NightEye Bulb
I think RE missed the bus with lighting in general. would have been convenient if there was even an OEM led upgrade package, but well, i guess thats why places like Karol Bagh exist. I had spoken to Saurabh at Sans Classic Parts, and got everything installed there. They tried to sell me an assortment of LED headlights ranging from Rs 1999 – Rs 8999, but i insisted on just changing the bulb as i want to see if I can instead get the LED unit from the Super Meteor 650 when it launches early next year.
The hazard flashers and the 4 led turn indicators cost me Rs 1800 (1300+500) with 1 year warranty. The night eye set me back another 900.
Simtac LEDs are compared to the OEM indicator bulbs.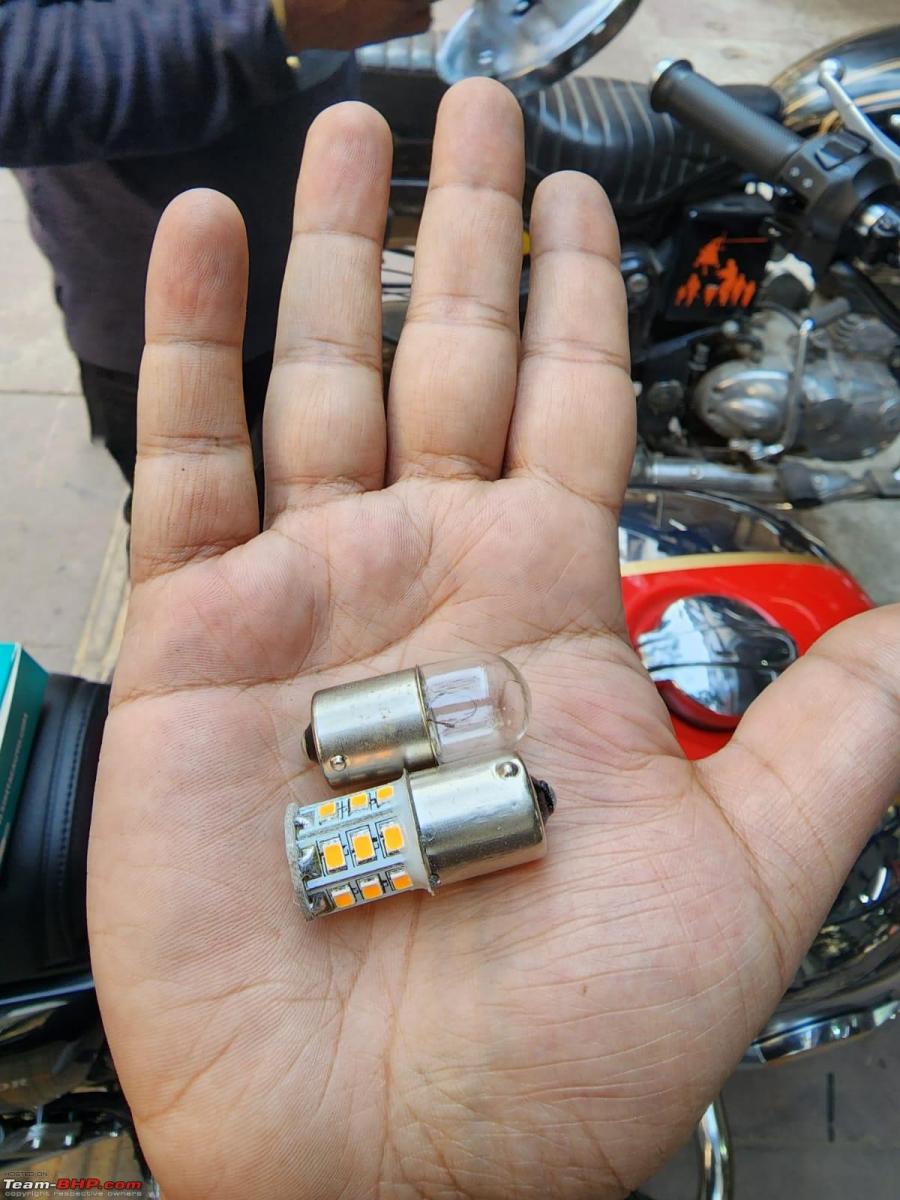 forgot to take a photo of the NightEye bulb, so here's one off the web.
And to put things in context, here's a before and after photo. the "after" photo looks a bit too bright because a few more lights were on in the basement parking compared to the morning when i took the "before" photo, but trust me, the difference is… wait for it…night and day.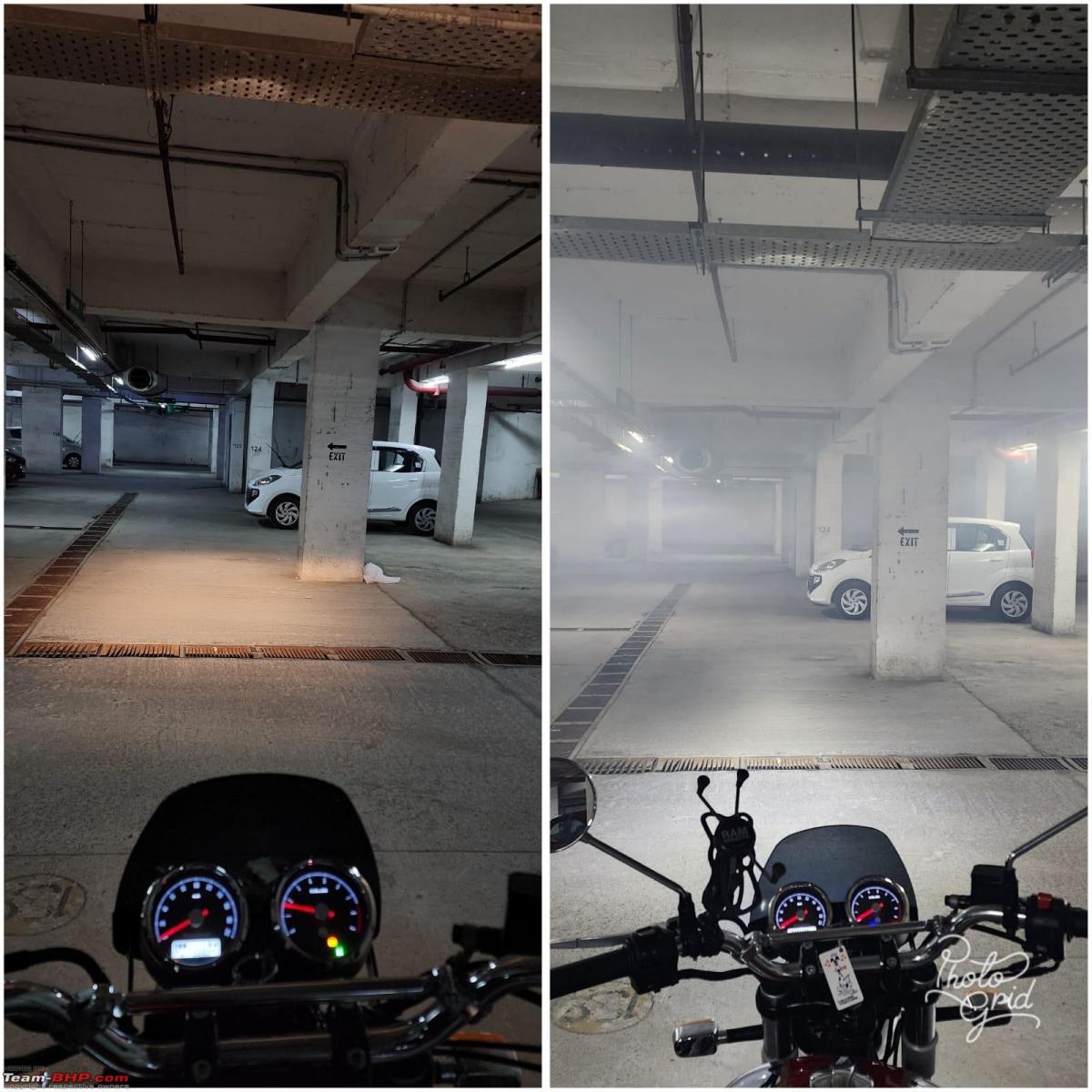 Zana Crash Guard.
During the delivery process, I had the OEM crash guard installed, but the idea was always to replace it with the Zana. Apart from being more robust, they also come with sliders for increased protection. Got this installed from the Zana outlet at KB itself, and set me back another Rs 3600 (including installation). On the long ride back home, I also discovered that the sliders double up as footrests, best suited for those long highway stretches.
All in all, it was a long, but fulfilling day. all I need to do now is find some time and do some long distance riding. In the new year, inshallah.
BONUS: Abdul Rahim Khan's Tomb and Humayun's Tomb bathed in the golden light; shot from the Barapullah Road while driving back home from Karol Bagh.
Read BHPian comments for more insights and information.
Source: Read Full Article