My head never stopped turning whenever I saw a Gypsy anywhere. It still turns every time I see a Gypsy.
BHPian shankar.balan recently shared this with other enthusiasts.
Pics of my 5 Gypsys owned and cherished at various times over the last 25 years.
I am just placing these here so that once in a way I can come back and look at them all in one place.
I have had a lifelong love affair with these things. Right from time when in 1985-1986, my school teacher in Ooty ( a gentleman of private means), had bought and owned one of the first soft top MG410's in India in green. And subsequently, my head never stopped turning whenever I saw a Gypsy anywhere. It still turns every time I see a Gypsy.
Lusted for one since then and could never afford one until my 26th year in 1997….so the love affair is still on today in 2022 at age 51….
The first one: 1988 ex Police model MG410 Narrow Track 970 cc carbureted white soft top TSJ 821 which I had in 1997-2000 in Madras. I have no pics of it from my time but I saw it in Bangalore in 2005 at a dealer in HSR it had been modified but I recognised it by its number.
The second one: 1995 civilian model Wide Track MG410W 970 cc carbureted white hard top TN 07 M 8662 which I had between 2003 and 2005 – I moved house lock stock and barrel from Pondicherry to Bangalore with my two pet dogs and cook in it and had it with me till I bought a Bolero.

The third one: 2005 civilian model white hard top MG413W Mpfi 1.3 litre King converted to soft top reconverted to hard top etc UP 32 AQ 4435 which I bought in 2016, and trucked to Bangalore, all the way from Noida when the Gypsy bug hit me hard again. I used to call this Gypsy my Spitfire.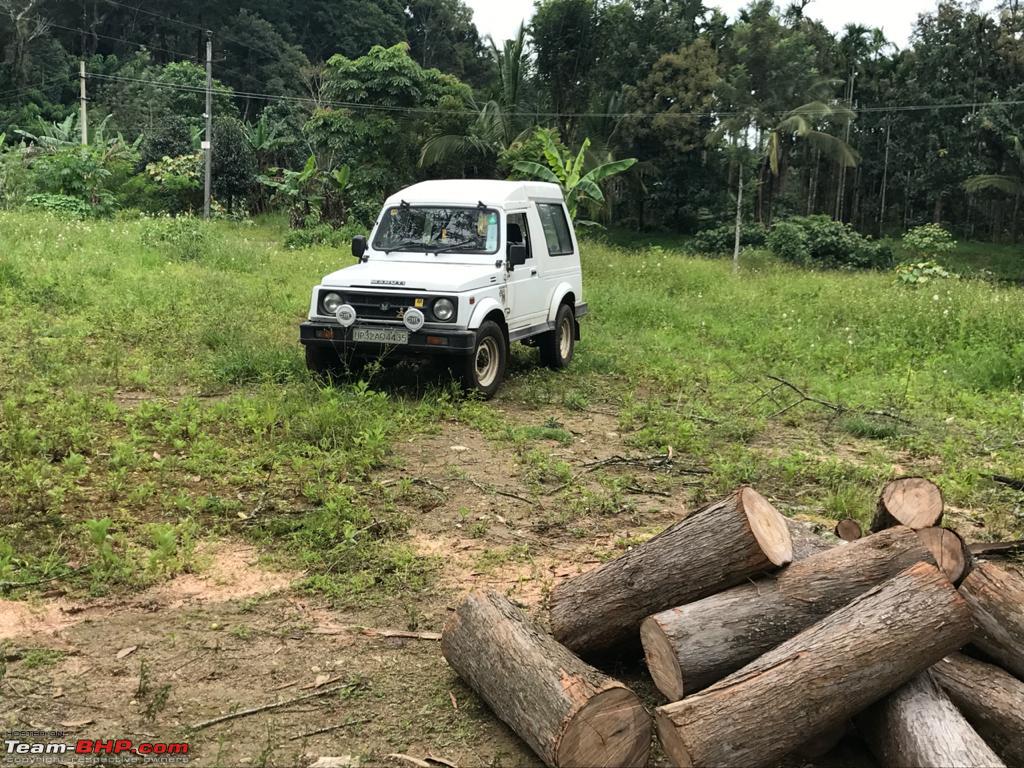 The fourth one: 2005 ex Forest Service Harvest Green Hardtop MG413W Mpfi 1.3 litre King model civilian registered in 2017 – KA 14 Z 4017, which I exchanged/ purchased in 2018 because I wanted a KA registration Gypsy. This is the one which was terribly cancerous with rust and so many imperfections that I painstakingly restored from scratch literally and which my friend Bibendum sat on my head and finally bought from me in Jan 2021 and now has with him. He being an enthusiast cherishes this Gypsy and I m happy it is in a good home. I used to call this Gypsy my Green Spitfire. Now Bibendum calls it Green Beret.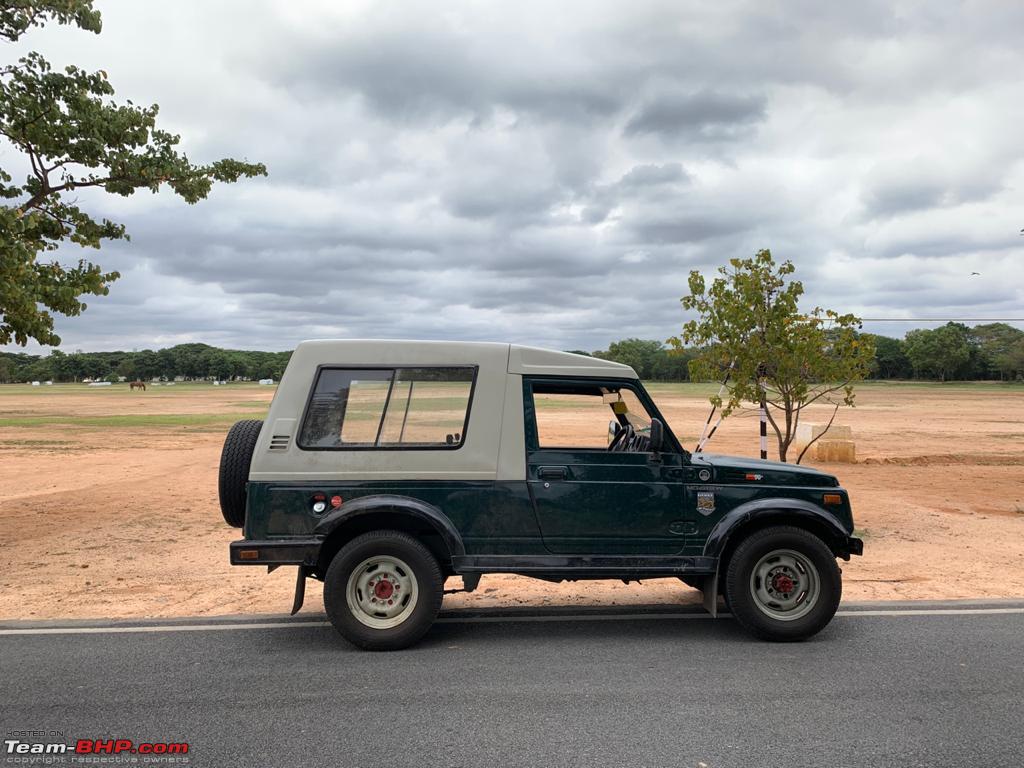 The fifth one: 2014 model Soft top. Harvest Green. MG413 W 1.3 litre King. KA 01 ML 1821. Absolute Bone stock. 100% Civilian Gypsy which had done an original 17,000 odd km. The engine was tight just like a new Gypsy and absolutely zero modifications – clearly, the addiction was too great and I could not keep away, so this one I bought in Dec 2021 and own right now. (Was really very blessed and lucky to find a civilian with low mileage and never abused Gypsy). This one is back to the pride of place in my garage as my Green Spitfire.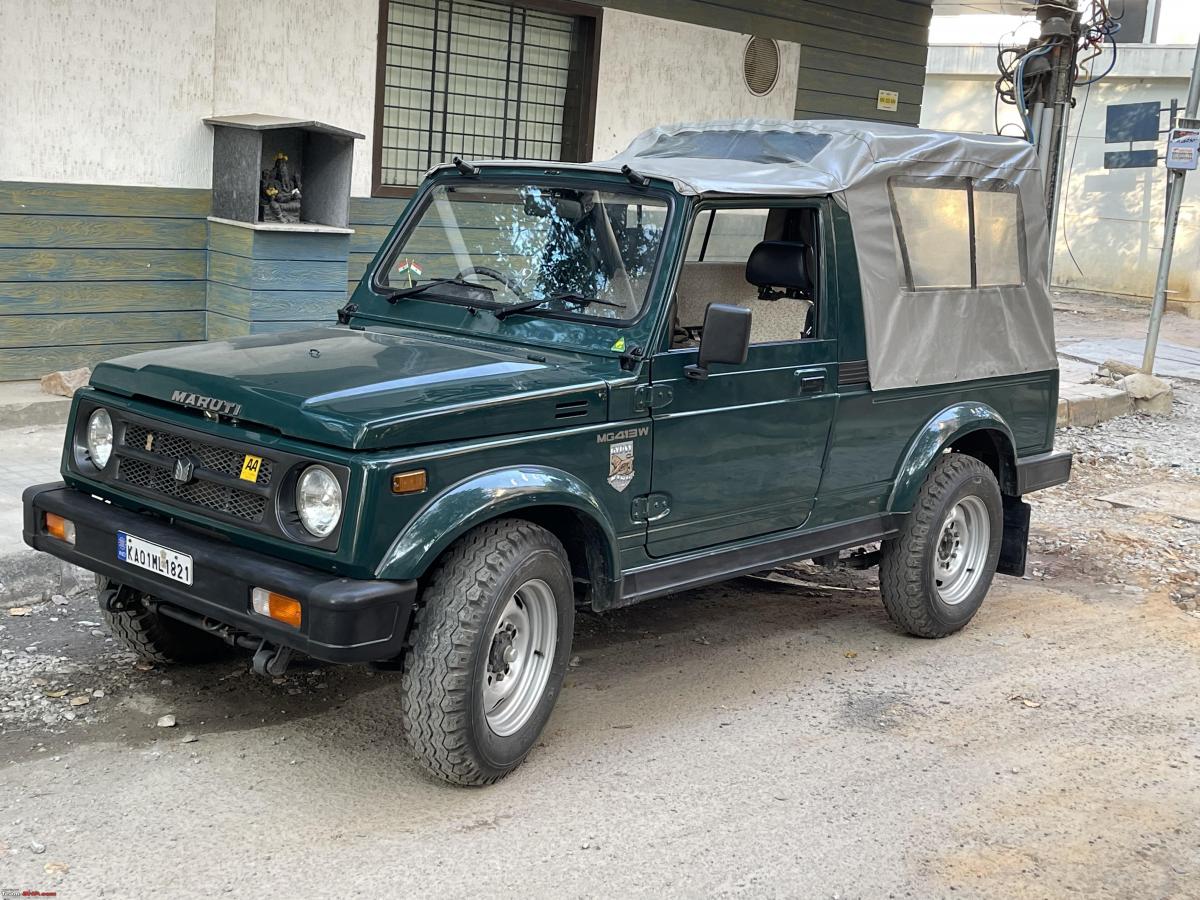 Hope you all enjoy the pictures as much as I do. I keep looking at them. Can't help it.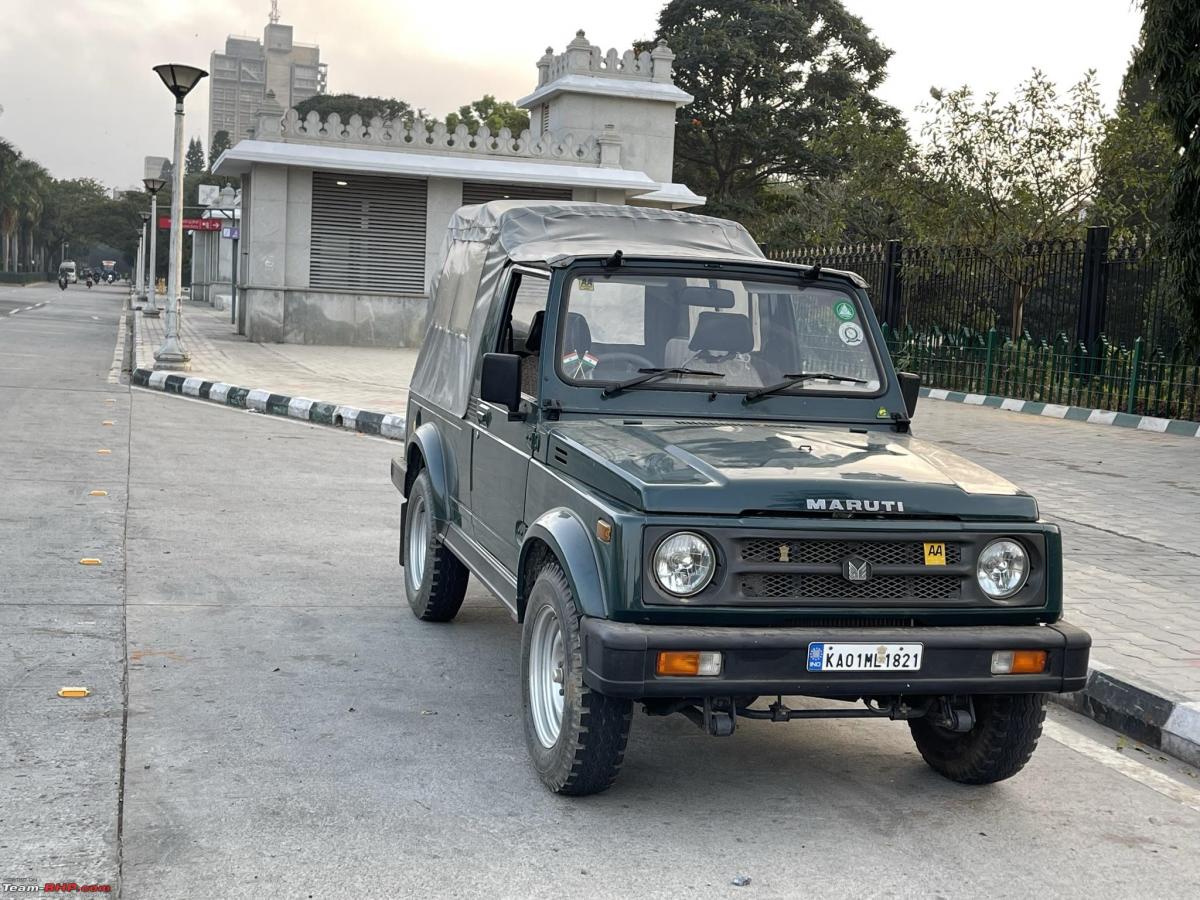 How can one not love the iconic Maruti Gypsy? It has so much 'heart' and so much 'soul' as well!
Here's what BHPian Bibendum90949 had to say on the matter:
I'm extremely lucky to be the new owner of your Green Spitfire, now rechristened as Green Beret. I always knew, on the day I bought this from you, that it was just a matter of time before you bought another Gypsy. It turned out for the better with you laying hands on a rare and genuine civilian Gypsy which has been well looked after. Your penchant for a bone stock Gypsy with a soft top and that too in your favourite Harvest Green was indeed a case of the rub of the green(pun intended) going your way. You just can't breathe without the Gypsy bug.

Here's our Green Beret sitting pretty after moving from my Bangalore home to Kochi and now entrusted with the task of facing up the bashing Kerala monsoons which so far has been a cakewalk for him.

Few pictures below which I took recently when I and my friends drove it from Bangalore to Kochi via Dindigul, Theni and Cumbum valley and then onto Kochi via Idukki. One of my close buddies Praveen who isn't quite a car enthusiast nor a passionate driver was not leaving the driver's seat of Green Beret. For records, he drives a Passat. Well, that talks a lot about the fun of driving an old-school vehicle like a Gypsy. We had a memorable trip driving down and a great time together.
Check out BHPian comments for more insights and information.
Source: Read Full Article