I'm planning to book a car within this month. Need your sound advice & suggestions.
BHPian John316_WRC recently shared this with other enthusiasts.
Dear fellow BHPians, I'm planning to book a car within this month. Need your sound advice & suggestions. Will give a short background, my requirements, budget etc., so it will be easier for all your inputs.
Brief car history of my family:
Maruti Omni (bought used, sold)
Coming from a middle class background, this was a big deal for us back in 1998! Have some amazing childhood memories with this one. Dad had to drive over bad roads and the Omni couldn't cope up. Safety was a major concern too and it was sold after 5 years of use.
Tata Safari, pre-Dicor (bought used, sold)
Super comfy, punchy engine. Good shove in the seat feeling when pushed hard. Great mile muncher. Unfortunately, reliability was a major sore point and expenses were way too high for us & sold it within 3 years only. Still, I feel lucky to have owned this iconic car.
Fiat Punto Petrol (bought new, donated for a cause)
Honestly, such a hard car to replace. I truly love this car. It was our first new car, so it was all the more special. Solid, mechanical, with stellar handling. Special mention to the steering feel, what a gem that hydraulic unit was!!
Honda BRV Petrol (bought new, current family car)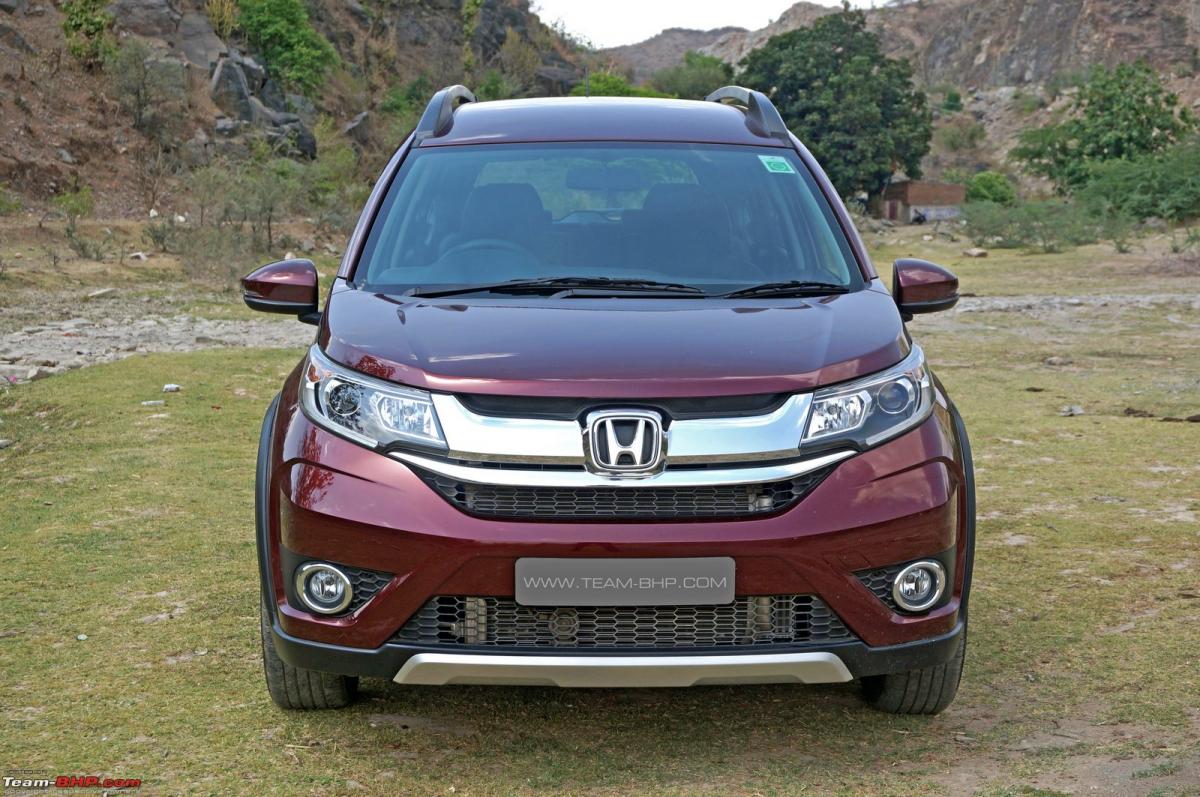 This is a very underrated car. Amazing reliability – zero issues since August 2016. Nice punchy V-Tec engine & even though the car looks small from the outside, it has great space inside. Its a pity people didn't realise what a practical vehicle the BRV is. Will keep this car till its wheels fall off!
Now for my requirements:
Fun to drive with good high speed stability
No compromise on safety & build
Manual transmission, Petrol, 5 seater.
I'm not a features person, I'd rather buy the lower version of a higher segment car. I'll gladly chose precise steering over a sunroof, 365 days of the year!
My budget is around 9 lacs on road, willing to stretch to 10 lacs OTR but not beyond that.
Contenders in no particular order:
Polo Turbo edition – 6.99 L
Skoda Rapid Rider – 7.79 L
Altroz iTurbo XT – 7.74 L
XUV 300 Petrol W4 – 7.95 L
Few pointers:
The Figo/Freestyle are best experienced in their diesel avatars, and my low usage simply doesn't warrant a diesel hence they're out of contention.
The rear seat space of the Polo is pushing me towards the Rapid.
The XUV300 has an obvious advantage over the others on bad roads. Also the only true comfortable 5 seater here.
Whatever I buy will be kept for 10 years at least.
So its time to put my money where my mouth is! (I've been raving about the Rapid Rider ever since its launch).
Am I missing out any other option? I need the guidance of my Team BHP family here & I'm open to suggestions.
Here's what GTO had to say on the matter:
Polo Turbo Edition – Good, but because you need rear seat space, the next option.

Skoda Rapid Rider – Is the most suited. Lovely engine and lots (read = LOTS) of fun on the open road. Still the best suspension in the C2 segment and safe too. Main downsides = it's old & Skoda's poor after-sales. Be sure to get the extended warranty.

Altroz iTurbo XT – Nice petrol hatchback and much improved over the NA Altroz. But not what I'd call "fun" at all and certainly not in the league of a Polo / Rapid 1.0 TSI when it comes to driving pleasure. 0 – 100 in 12 seconds & max revs of just 5,500.

XUV300 petrol – A superb crossover, truly premium, a mini-Creta. Test-drive this and the Rapid again, and pick whichever pulls the strings to our heart more. Buy the one that makes you smile more during the TD.
Here's what BHPian Latheesh had to say on the matter:
None of the above.

Go for Vento Turbo edition @8.65 L.

It has alloy wheels, fog lamps, cruise control, front and rear arm rests, LED tail lamp, seat cover, spoiler, better looking steering wheel with cover, full body skirting, rear AC vents, and piano black mirrors. This edition is a much better choice than Rapid base variants.
Check out BHPian comments for more insights and information.
Source: Read Full Article