The car has hardly given me any troubles. In the initial years, service was a breeze. If something broke it would get fixed under warranty.
BHPian yashg recently shared this with other enthusiasts.
My Ford Figo Aspire petrol automatic is completing 7 years. Purchased in November 2015.
Specifications:
Trim: Aspire 1.5 Ti-VCT Titanium
Engine: 1.5L 4 cylinder
Power: 110 bhp @ 6300 rpm
Torque: 136 Nm @ 4250 rpm
Transmission: Dual clutch automatic 6 gears
Background:
I was coming from a Chevrolet Spark manual. It was a fun little car to drive but I wanted to move to a sedan and an automatic. Budget was around 7L-8L. Other contenders were the ever present Maruti DZire, Honda Amaze and Hyundai Xcent. Was also interested in Honda Jazz and Maruti Baleno, but was leaning more towards sedans. I didn't even know about Aspire till I started comparing cars on Carwale. Comparing cars I quickly realised I won't get an automatic sedan for 8L, it had to be bumped up to 9L. Almost 3X the price of my Spark.
One fine day, I went out for test drives. Aspire was the first I drove. It was mind blowing. The engine was super silent, it was a breeze to drive in traffic. The car was loaded with safety features – 2 airbags, ABS, EBD, ESP, Traction control, hill hold control. Then I went to Hyundai, they didn't have Xcent for TD so they gave me a TD of i10. Having just driven an Aspire, I found i10 to be flimsy. Hyundai was out. Didn't try any other car. Ford dealer (SC Ford) agreed to include a reverse parking camera, first year insurance and 3rd year extended warranty at no additional cost. Final OTR after exchanging my Spark was 7,85,000. I chose silver colour. Car was delivered in the mid of December 2015. It was July manufactured car and all the freebies were offered because the dealer wanted to get rid of old inventory. I didn't know or care about it back then. Not that it made any difference.
Ownership experience:
The car has been a gem to drive. The 1.5 liter engine just races away when you press the pedal. The car feels super steady at high speeds. On the highways I keep around 80-90 and it is joy to drive. The car has hardly given me any troubles. In the initial years, service was a breeze. If something broke it would get fixed under warranty. After 3rd year warranty expired, I was offered extended warranty for 4th and 5th year which I took. After about 4 years, first problems with Ford India started to appear. SC Ford dealership and service center shut down. I was contacted by Bhavna Ford in Kalina. Since then I have been getting it serviced there. I always get it picked up and dropped. I haven't been to Bhavna Ford once. Service experience is a mixed bag. They try to squeeze out about 15k in a service from you. I have accepted it as a fact of life. Service advisors are mostly useless but the service center staff keeps the car running. Since there is only one Ford service center in Mumbai, there are always delays. Rarely ever has my car been serviced on the same day. They keep it for 2-3 days at least.
Got new set of Goodyear tyres at the start of this year. Stock size is 175 / 65 R14 and I kept the same size not to mess with mileage. Got some denting and painting done and got an internal TPMS. Also got a new dashcam (DDPAI Mini) after my previous one (Viofo A118C) had died some time ago. In the beginning when the car was new I had got Autocop installed but didn't renew it after couple of years.
This car got me hooked to road trips. Still, I don't drive a lot but while I had taken may be 3 out of Mumbai trips in my Spark in 6 years, this one goes on 2-3 trips a year now. Most of my driving still happens to work and back and the automatic serves me well in the ever worsening Mumbai traffic.
Likes:
Ride quality.
Looks from the front.
Safety kit.
Mostly fuss free ownership.
Dislikes:
Service experience.
Truncated look at the rear (Amaze and DZire manage the sub 4 meter proportions better, this car starts really well from the front and as you move towards the back, the car suddenly ends).
Ground clearance
Finally after 7 years, I am looking to upgrade, either to a Hyryder or a Compass. There is really no need to upgrade other than the "want" for a slightly bigger and better car with new age features like a panoramic sunroof, ventilated seats, 360 degree camera, cruise control and such.
Now some pics:
On the day of delivery: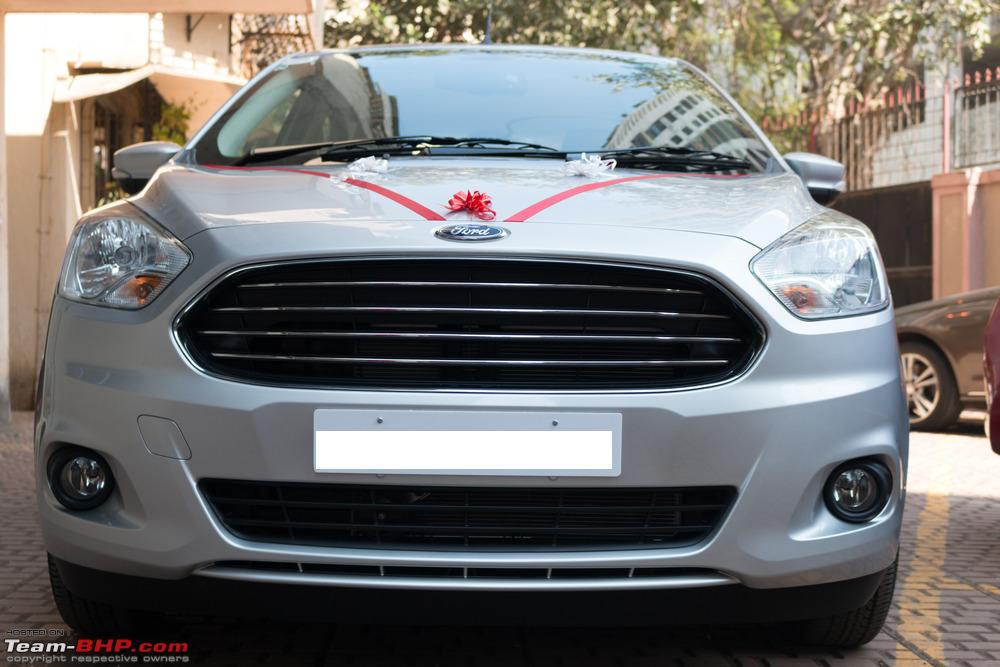 On a recent trip to Karjat: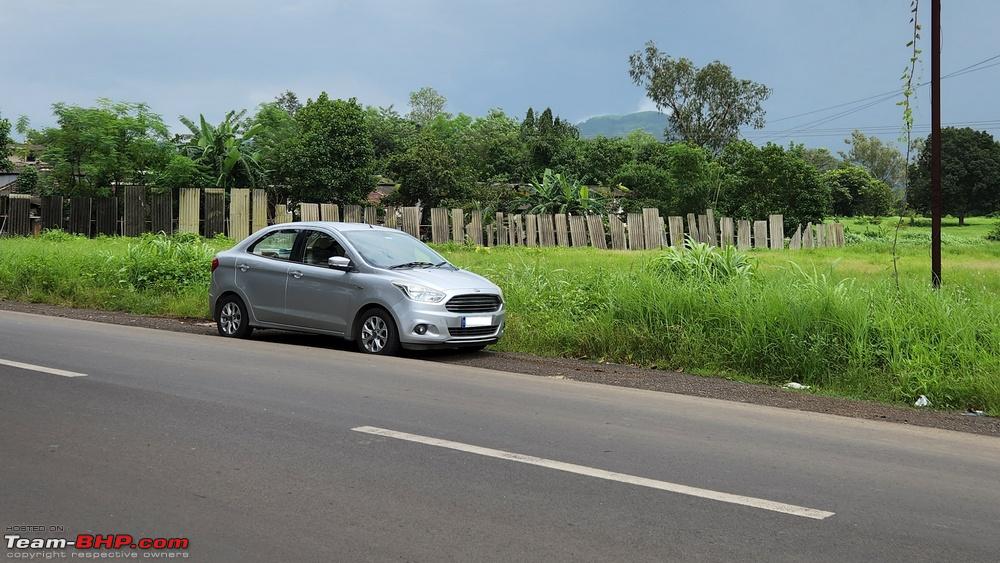 Check out BHPian comments for more insights and information.
Source: Read Full Article