Went in to check out the Fortuner SUV, but test-drove the Innova Crysta and was impressed instantly.
BHPian vredesbyrd recently shared this with other enthusiasts.
Some of you may know that I already have a booking for a Scorpio N Z8L AT 4WD. While the delivery is really really far away and pricey (will be 28.8L on-road with the current price), I still haven't given up on other options, yet.
Sometime back, we took a test drive of a Z8L G AT (can you believe that? AT in Lucknow? Impossible, right?). Right across the road was the Toyota showroom with a Fortuner having a used car cone on top.
Now Scorpio N might be a new and fancy piece, but I still feel like Fortuner is just a bit better, despite its age. Also, my heart seems to bend towards higher displacement. Couldn't catch that one but went again yesterday and test-drove something that was not on my original list: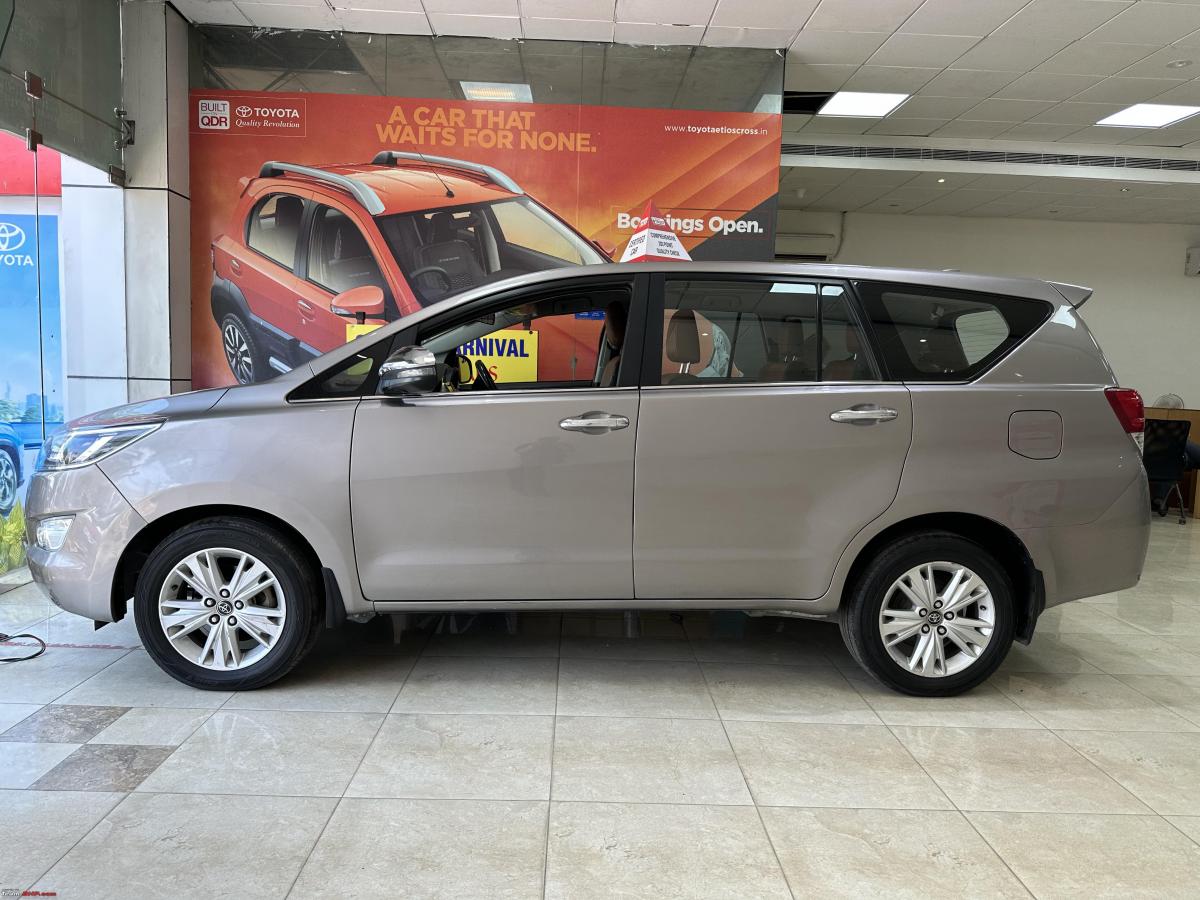 There she was like it's just been days or weeks since delivery.
Let me tell you a little about this one:
2016 2.8L Z AT with 1,87,000 km on the odo at 15.30L
Interiors were refurbished and suspension work was done by Toyota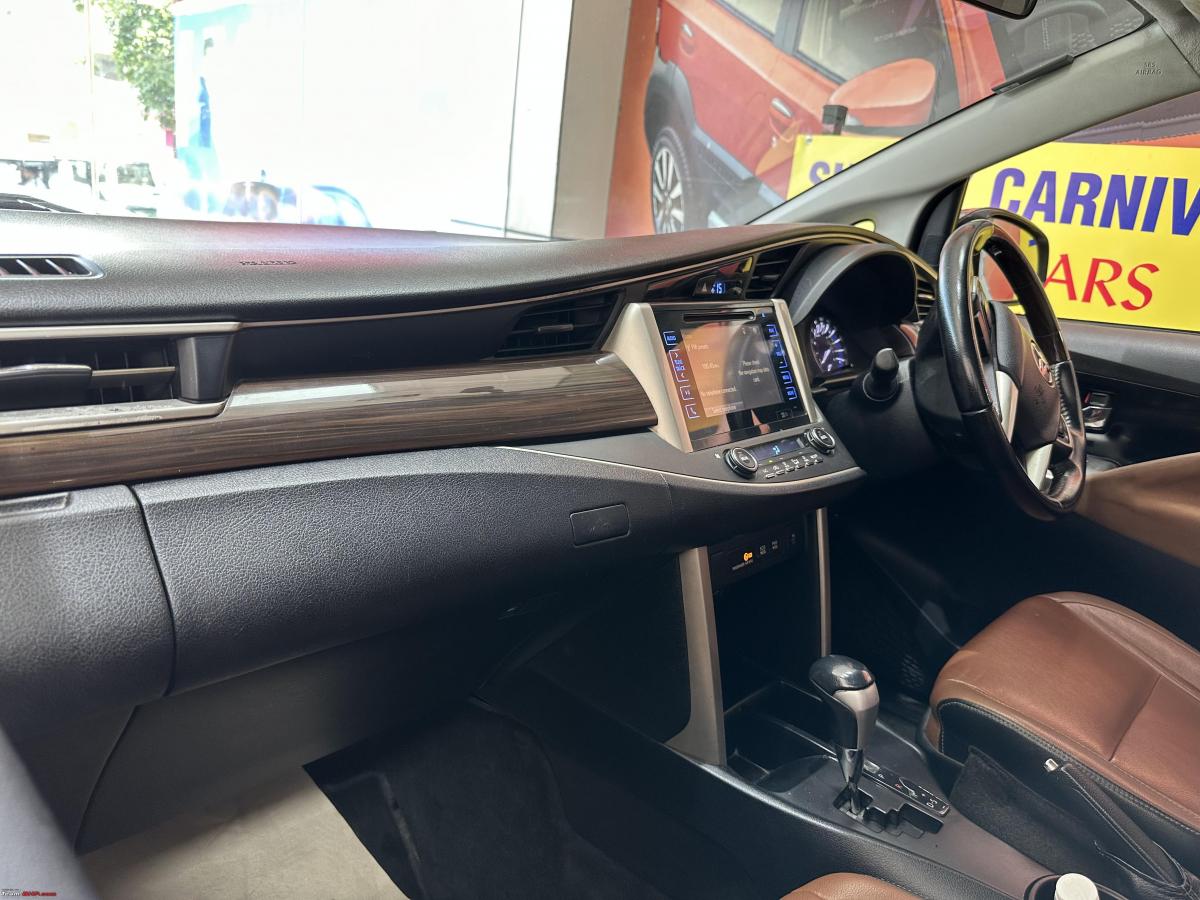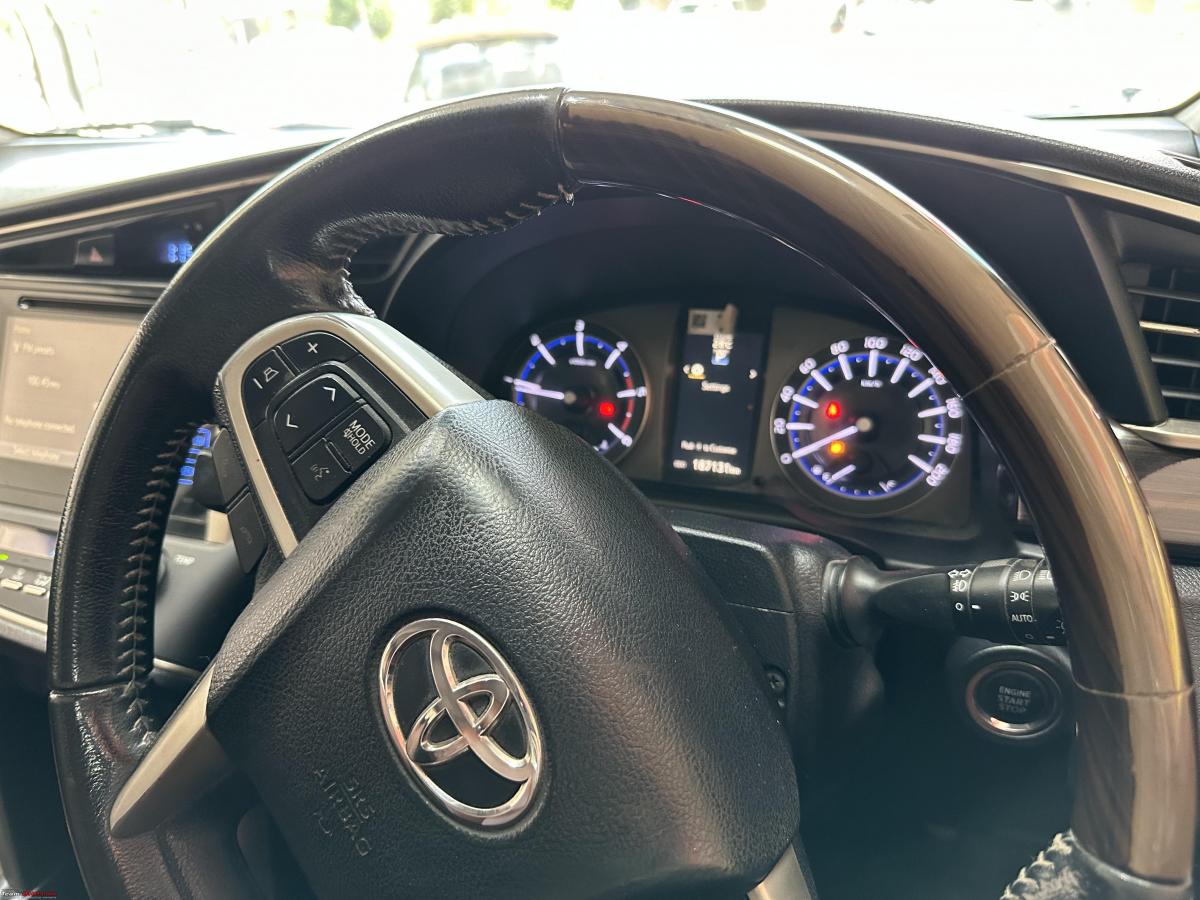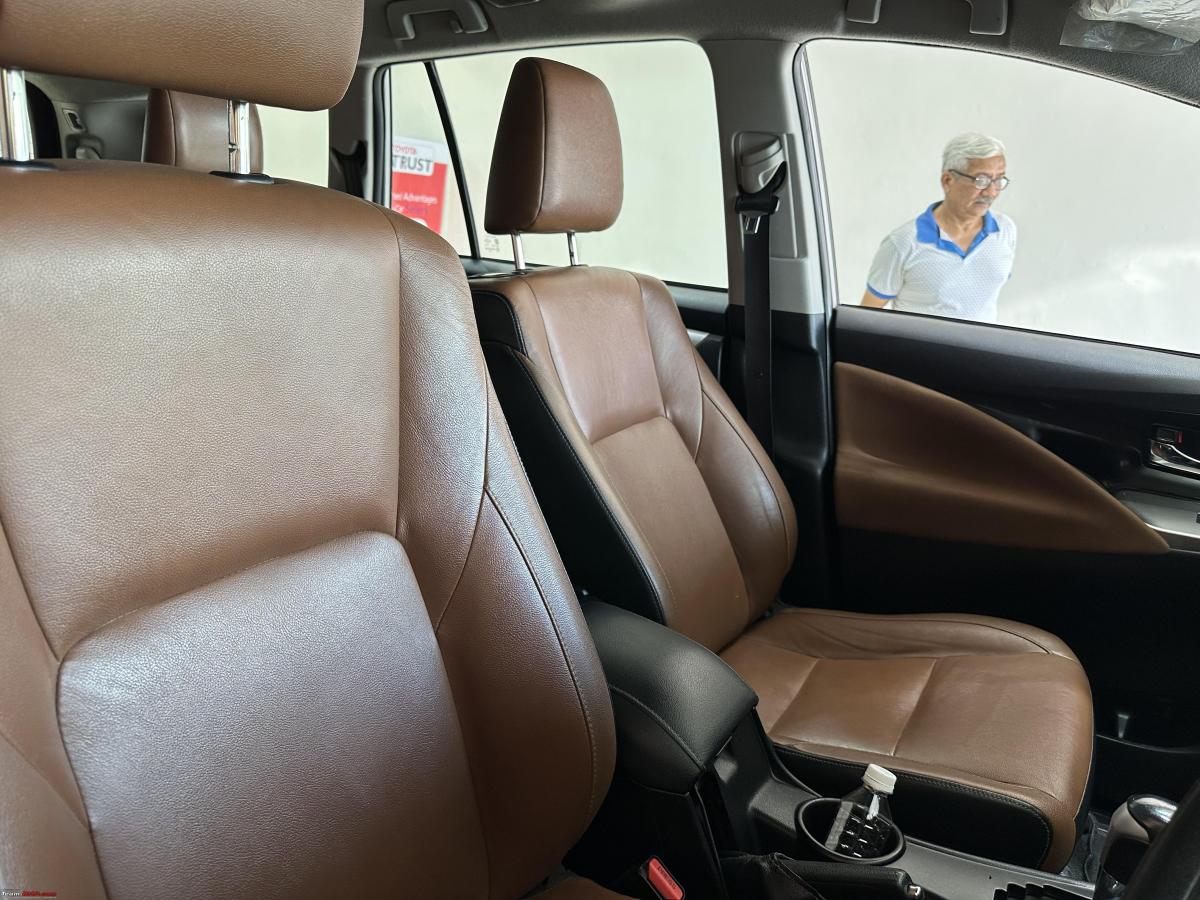 By and large, the interior was in really good shape, sans a broken frame on an AC vent. We went over all kinds of roads and not a single squeak or rattle, impressive for a vehicle that has run nearly 2L kms. But again, that's something expected of a Crysta/Fortuner
Now, here's a summary:
Here's the suboptimal list:
You know what? There isn't much to complain about, at all. One of the best points was that at max seat height, the steering didn't crush my belly or legs as it did on the Scorpio-N. This could become a major deciding factor.
The Crysta is so damn good that I am willing to forego 4WD/4X4. But with that said, I don't think I will miss an opportunity if a 4WD AT Fortuner falls in my lap.
Here's some more: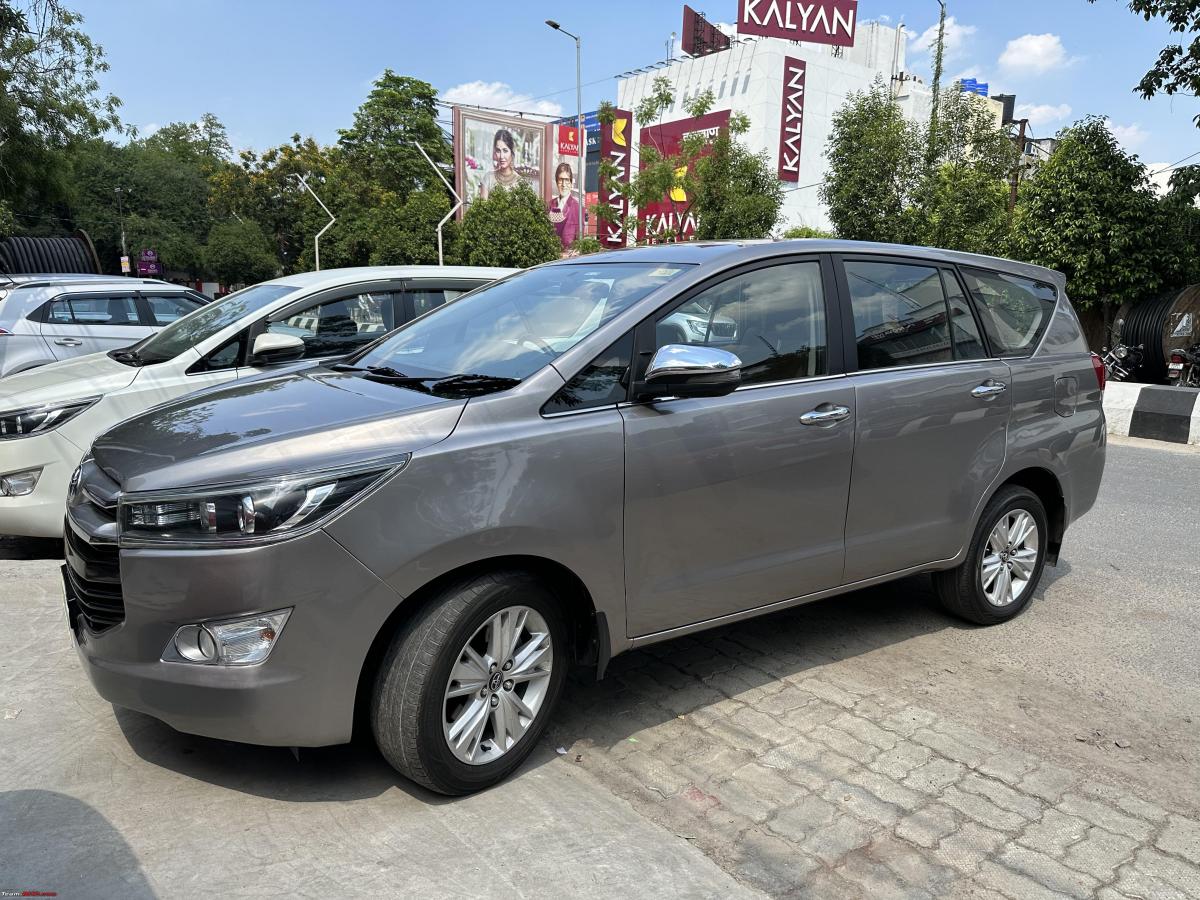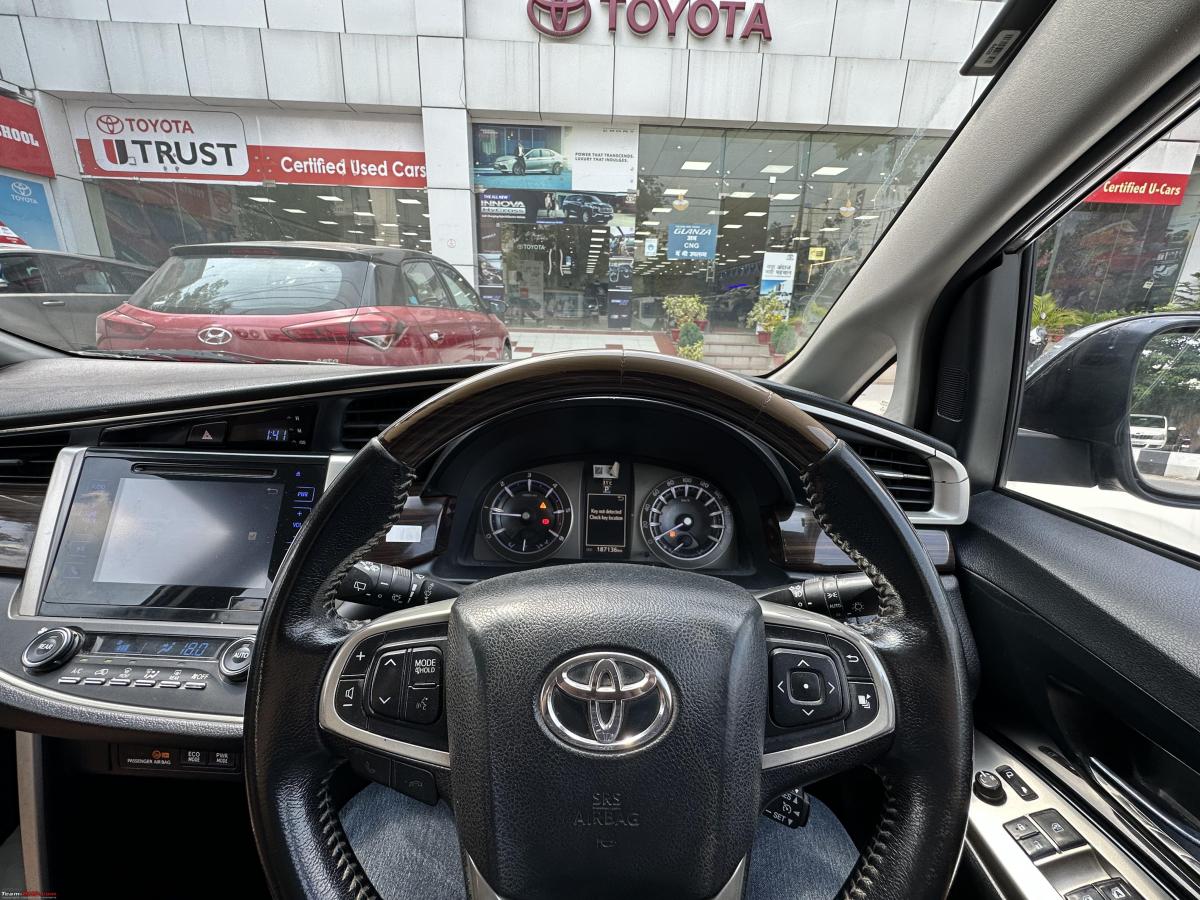 Check out BHPian comments for more insights and information.
Source: Read Full Article