Average mileage figures for the past 3 months stand at 12.1 km/L.
BHPian sridhu recently shared this with other enthusiasts.
31k Service Report
December 2021 Service Report here.
Gave the car for a 31k service as it was feeling slightly rough & there was a slight jerkiness to the steering when I turned the wheel at slow speeds. As I had heard of some Jazzes having power steering issues, wanted to get it seen at the earliest.
No other major issues other than the rear power window switch not working intermittently.
Prior to the service, I got the battery changed (largely time based; the horn was a bit weak).
I had also done a WB/WA because it was due, at Goodyear, HSR. (Recommended place)
Service
Service consisted largely of replacing AC filter, oil etc. We decided to replace air filter & transmission oil etc in Dec/ Jan.
They figured that the rear power window motor has to be replaced. I am to place an order 1 week before I give the car for service next.
The jerky steering feel at < 20kmph speed they figured was due to uneven tire wear. They rotated the tires and the feeling did go away.
Overall costs: 6.3k
Other work
The car developed a puncture in a recent trip to Coimbatore. Unfortunately when they rotated the wheels, they did not replace the external TPMS valves correctly. So the driver (I was not in the car) looked at the indicated tire and found it fine. It only occurred to him to check all tires 50-60 km later.
At that point, it was too late for the punctured tire. It had suffered from tyre wall damage & had to be replaced
Since it was 32k on the OEM and the tire wear indicator was already showing (had about 4k km, IMO) and because of the jerkiness in steering wheel and because (so many ands!!) the tires were about 5 years old, I decided to replace the tires.
Went to Madhu's and got Apollo Vredestein 175/65/R15 tires for about 20k. Also got Sensairy internal TPMS (4 units) for about 5.7k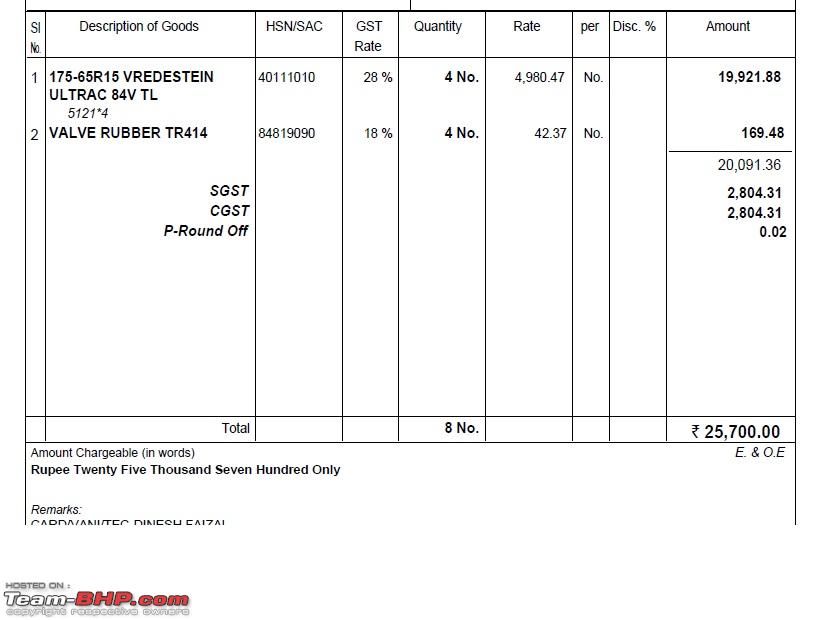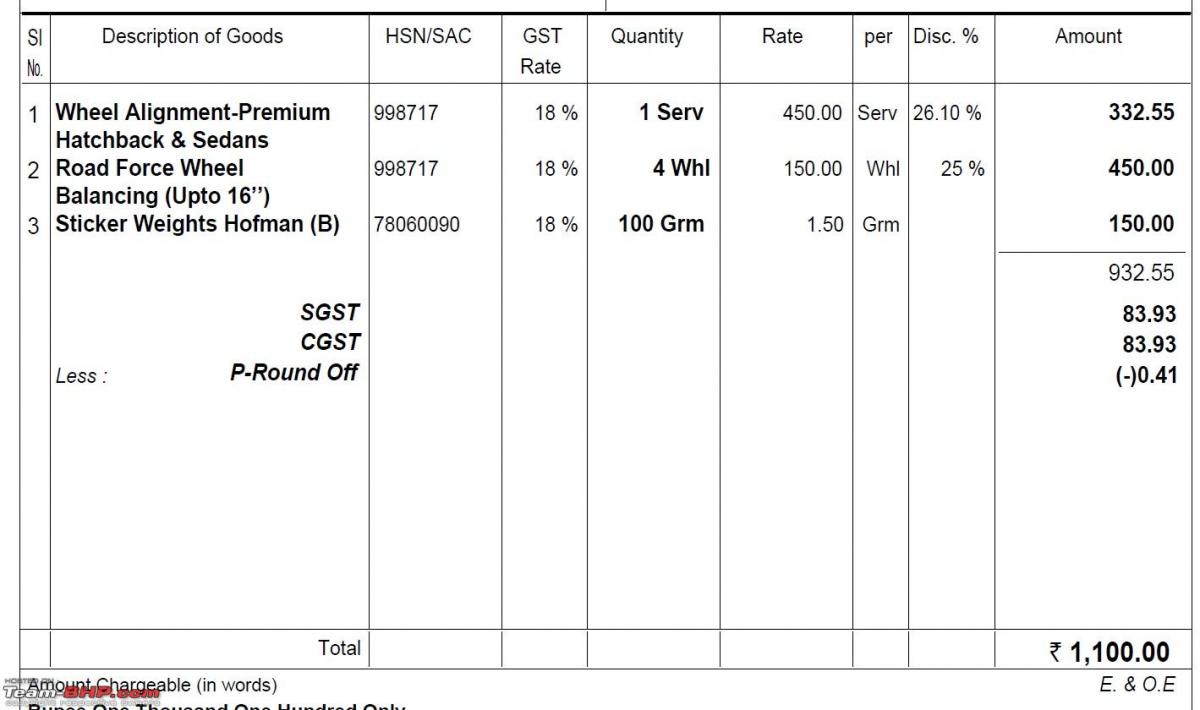 I went with these tires because
It is a city car – ride & silence is more important than major grip
The 195/60/15 tires were a minimum of 6400 each. The difference of 1.3k per tyre was simply not worth it.
Since I put in Sensairy, I did not have to pay for tyre valves – was a reduction of about 150 bucks per tire
Lifetime Statistics
Read BHPian comments for more insights and information.
Source: Read Full Article