We decided to drive up through Srinagar & drive down through Manali covering around 8500 km, including sightseeing.
BHPian worldcrawler recently shared this with other enthusiasts.
"When the road ahead seems impossible – start the engine"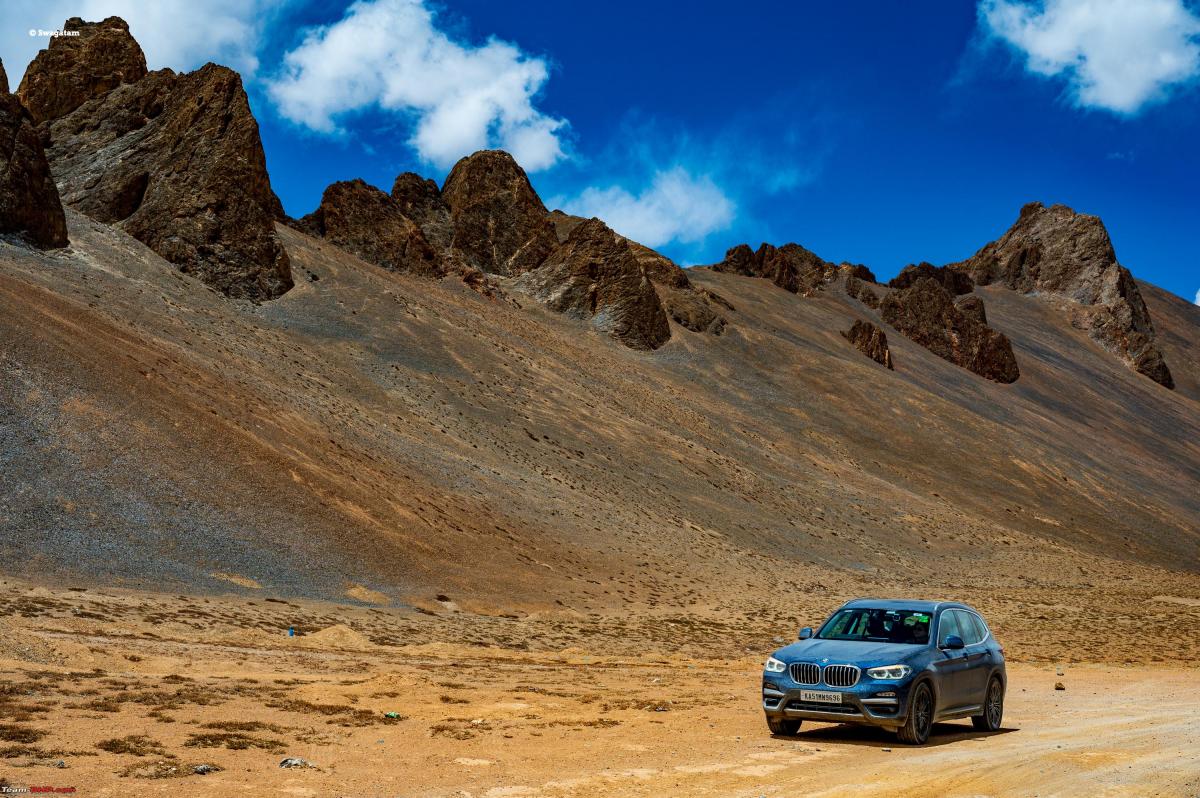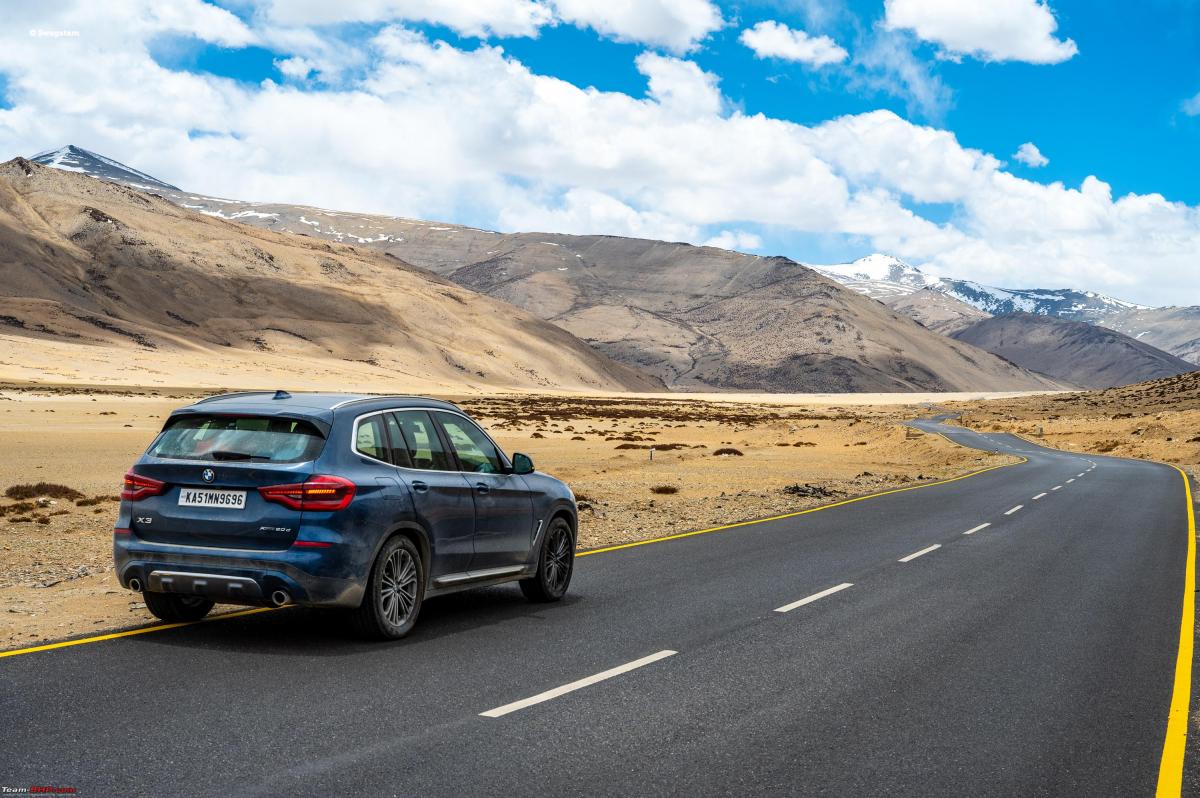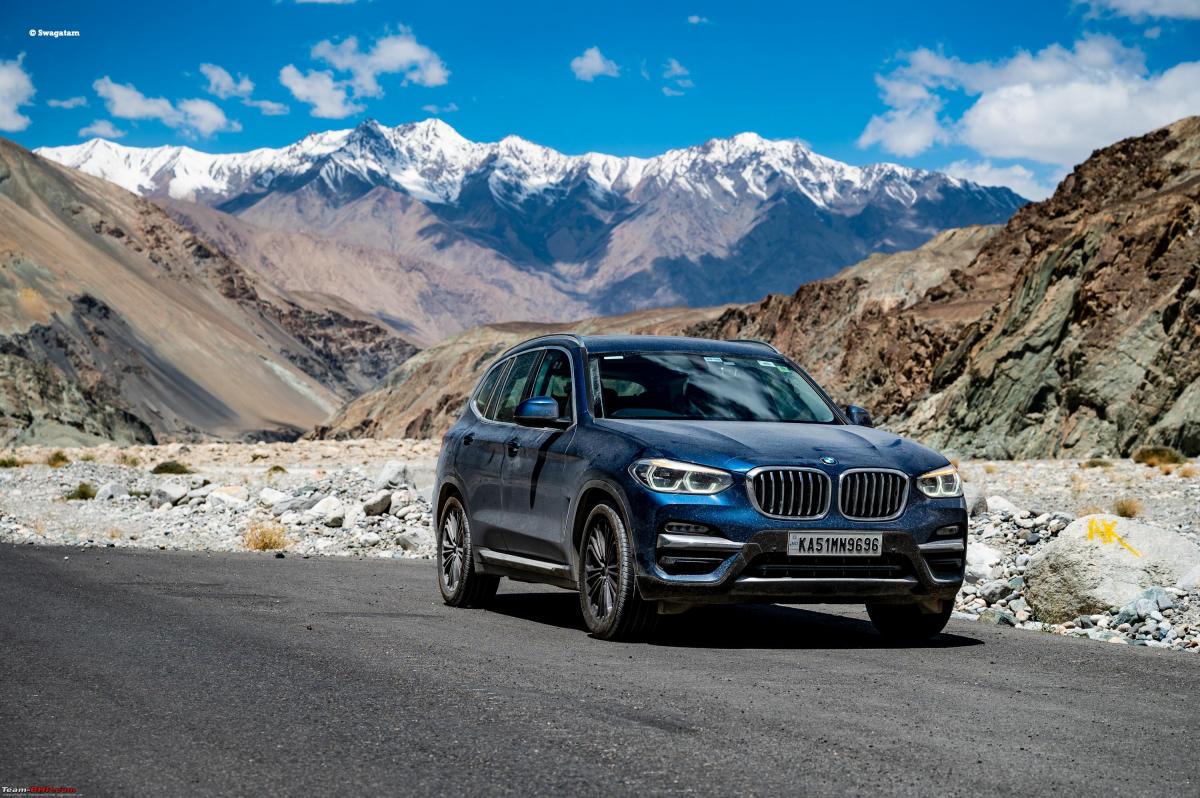 Driving ~8500 kms is much easier than writing a travelogue of 8500 words! I will refrain from writing a lot of words and instead let the photos tell the story of 2.1/2 travellers who went on to witness the breathtaking beauty of this place called Ladakh – The land of high mountain passes. While I am not good at telling stories, Ladakh is a place where you make stories to remember.
"The goal is to die with memories not dreams"
Not mentioning a lot of technical details in this post, a bit of it just so that a fellow traveller can refer to some pointers towards the planning and some really important answers. Let's start this story with an image that represents the land. Peace and the struggle. All the credit goes to the men in uniform and BRO ( Border Road Organisation ) to make this place what it is.
Peace and Protection
Ladakh is known for shades of blue alongside green patches and colourful mountains. Let's celebrate the majestic nature this region offers with some snaps. No camera on earth can truly capture the depth and vividness of the landscape offered here, these pictures are going to represent just a tiny piece of the beauty.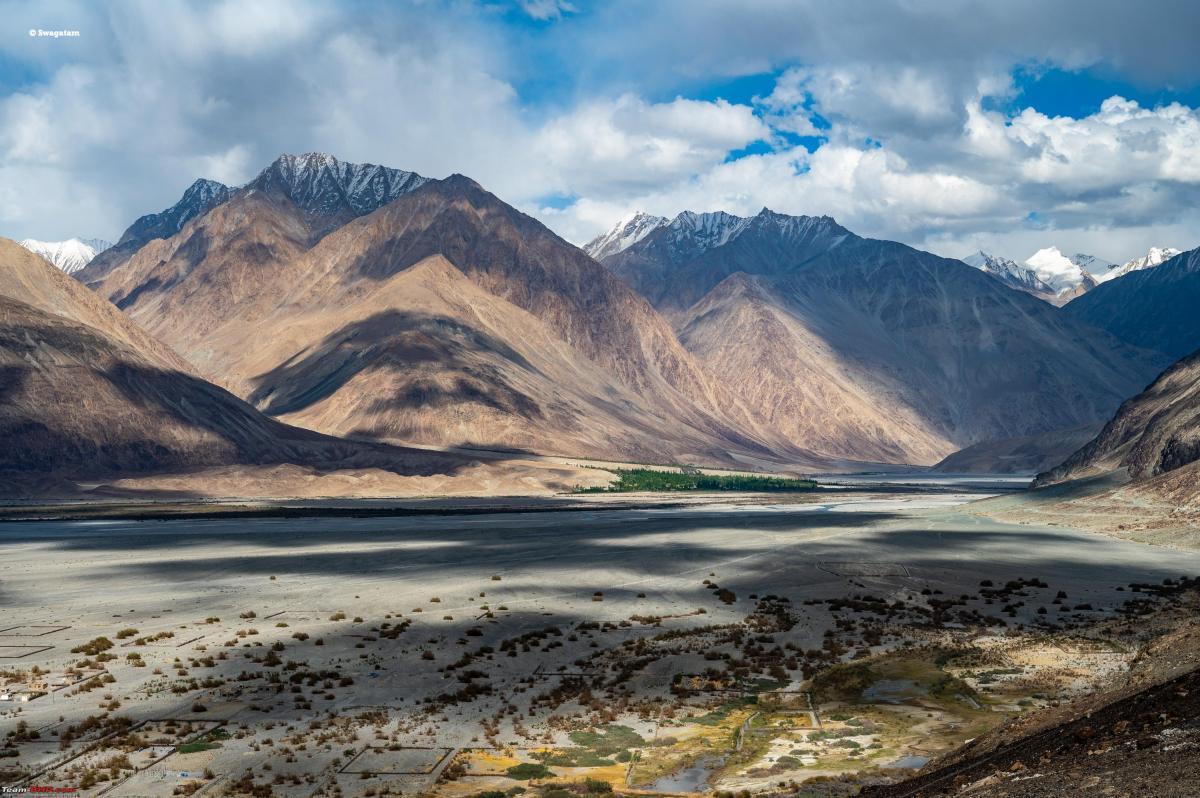 The Plan
It was a bucket list item for a long time but driving to Ladakh from Bangalore with family ( especially with a kid ) is no small plan to do! It needs 4 weeks to cover the place properly and 40 weeks to plan…
Thankfully though, my family was super excited about the adventure and we started slowly fleshing out the plan. First was the route, ideally one should complete the circuit of Srinagar – Leh – Manali to experience the beauty. Our plan looked like this, trust me, it looked impossible initially.
Planning had 3 different items:
How do we drive up to Leh/Ladakh?
What to do there?
How do we drive down to Bangalore?
We decided to drive up through Srinagar and drive down through Manali. Planned exactly 30 days drive, ~8500 kms including sightseeing!
This is what our Ladakh plan looked like on Map!
The Preparation
The bimmer had a change of brake pads in March 2022 end and got its 3rd service completed. The car informed us that it would be another 12000 kms before it needs a service. However, for safety, I sent it for a thorough checkup. It was a paid checkup although the car is covered under BSI as the nature of the service was adhoc and purely on customer request.
However, one thing that was noted is that – the rear tyres lost a lot of treading depth and would hardly be safe for another 2 thousand kms. Treads inwards were completely gone, the car did around 22.5k kms barely. I knew RFTs would have less life but never expected them to last for barely 20k! Anyways, to make the drive peaceful, decided to change all the tyres.
The real struggle started here! Due to the pandemic and then the war, the supply chain for imported tyres has completely been disrupted. Finding 4 tyres together was proving to be a real struggle. Finally, a Bridgestone SELECT dealership got new tyres and luckily was very close to home. Made a visit and got all the tyres changed at roughly 1.2 Lakhs including everything. BTW, BMW quoted almost 1.5 lakhs for the exact same job.
245/50/R19 Run flats
Next thing to ensure and one of the most important preparations for this road trip was to get all necessary permits to avoid any surprises on the road. As we planned to drive to most corners of the region including some restricted regions like Turtuk and Hanle, we had to plan everything in advance and keep some buffer dates as well to tweak the plan during the trip if required.
Reference Inner Line Permit ( ILP )
Recording Equipment
All of us including our 9 year old are shutter happy. But as we had to carry a lot of stuff we had to leave a few pieces of equipment and choose what we absolutely need. We are hobbyist photographers and believe in – "the best camera is what you have". Without any more buildup, here is a list of cameras we used in order of their usage ( descending order ).
Nikon Z6 ii + Nikkor Z 24-70 F2.8 S + K&F Concept Variable Fader ND2-ND32 ND Filter
iPhone 11
Fujifilm XT 20 + Fujifilm XF 18-55 F2.8-4 R LM OIS
Nikon D7200 + Nikkor AF-S 200-500 F5.6-F32 ED VR
Nikkor AF-S 50 mm f/1.8G
GoPro HERO9 Black
DJI Air 2S FMC
Manfrotto 127.5 cm Height Traveller Tripod with ball head
A closer look at some of the equipment
Continue reading worldcrawler's road trip experience for BHPian comments, insights and more information.
Source: Read Full Article