The dash does not feel like it belongs to a 37 lakh car, but one thing is it's built to last for sure.
BHPian jerin.v recently shared this with other enthusiasts.
Since all Toyotas in Bangalore decided to keep the unveiling at 11:00 AM on the 27th and I'm not planning to waste my working day on a Unveil I decided to visit on the 26th itself. The car was in the back of the showroom.
Here is my initial feeling about the car ( If any of my points are incorrect please do correct me )
From the front, the car does feel SUVish but the white color does not make it feel like a new model more like a Crysta facelift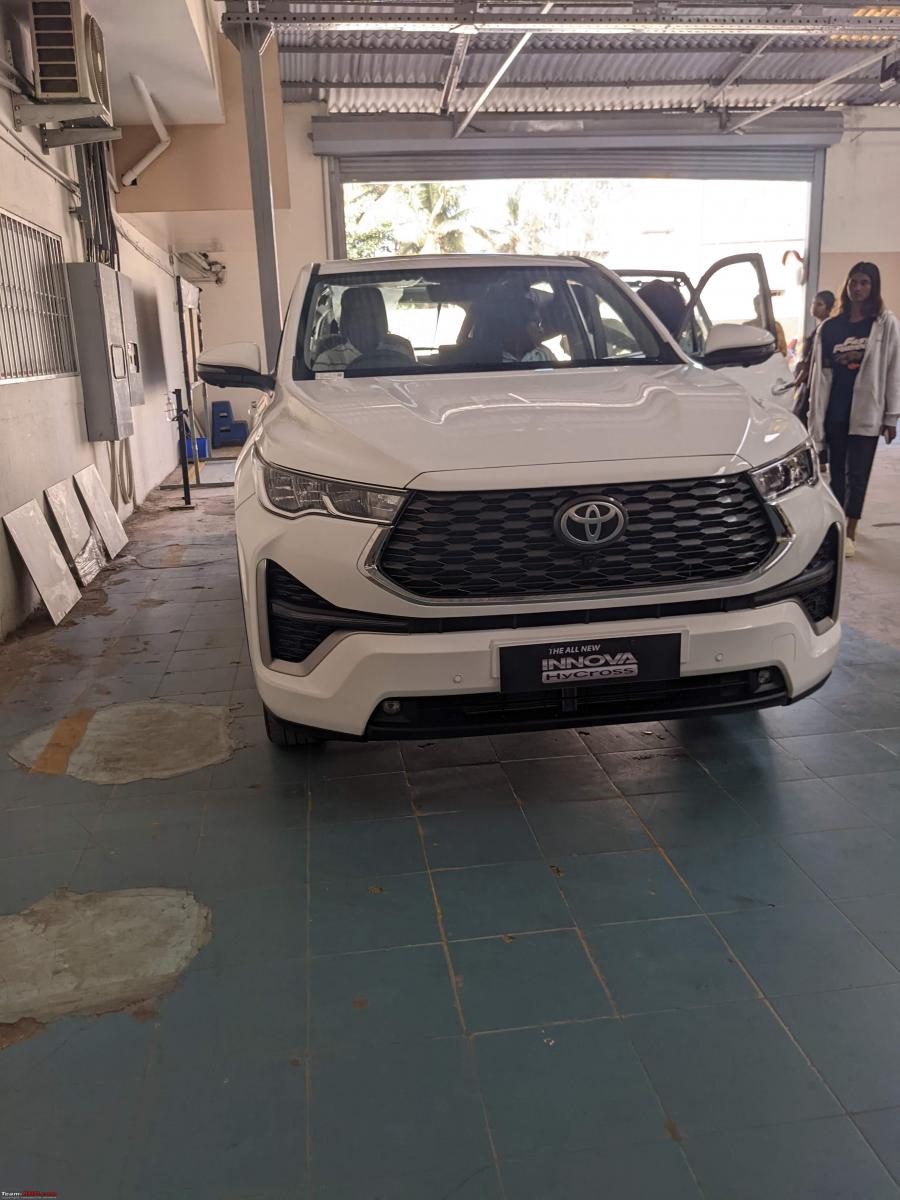 The back doesn't feel like the latest car more of like a 2015-16 type of design
When a small portion of the car is photographed it does feel like a huge SUV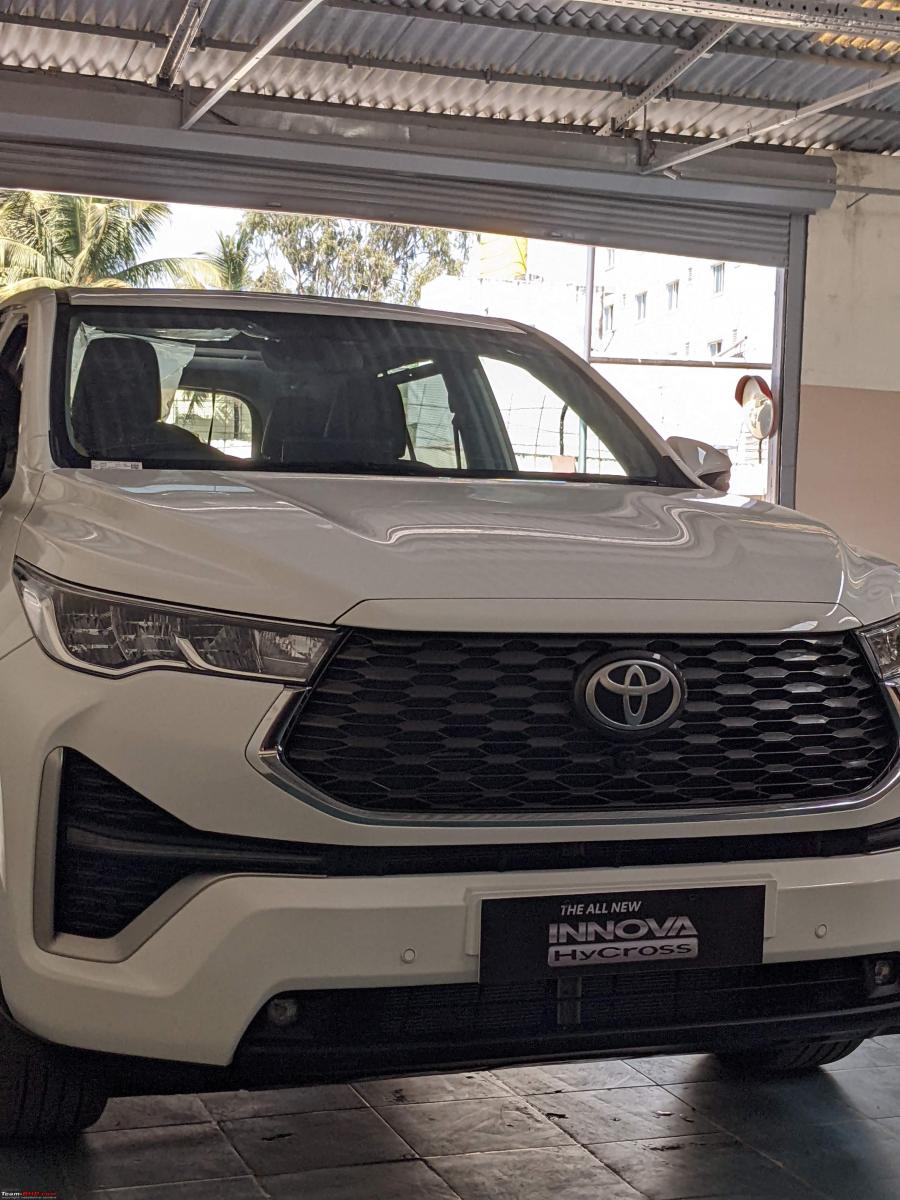 The boot is amazing considering the competition but even crysta excelled in it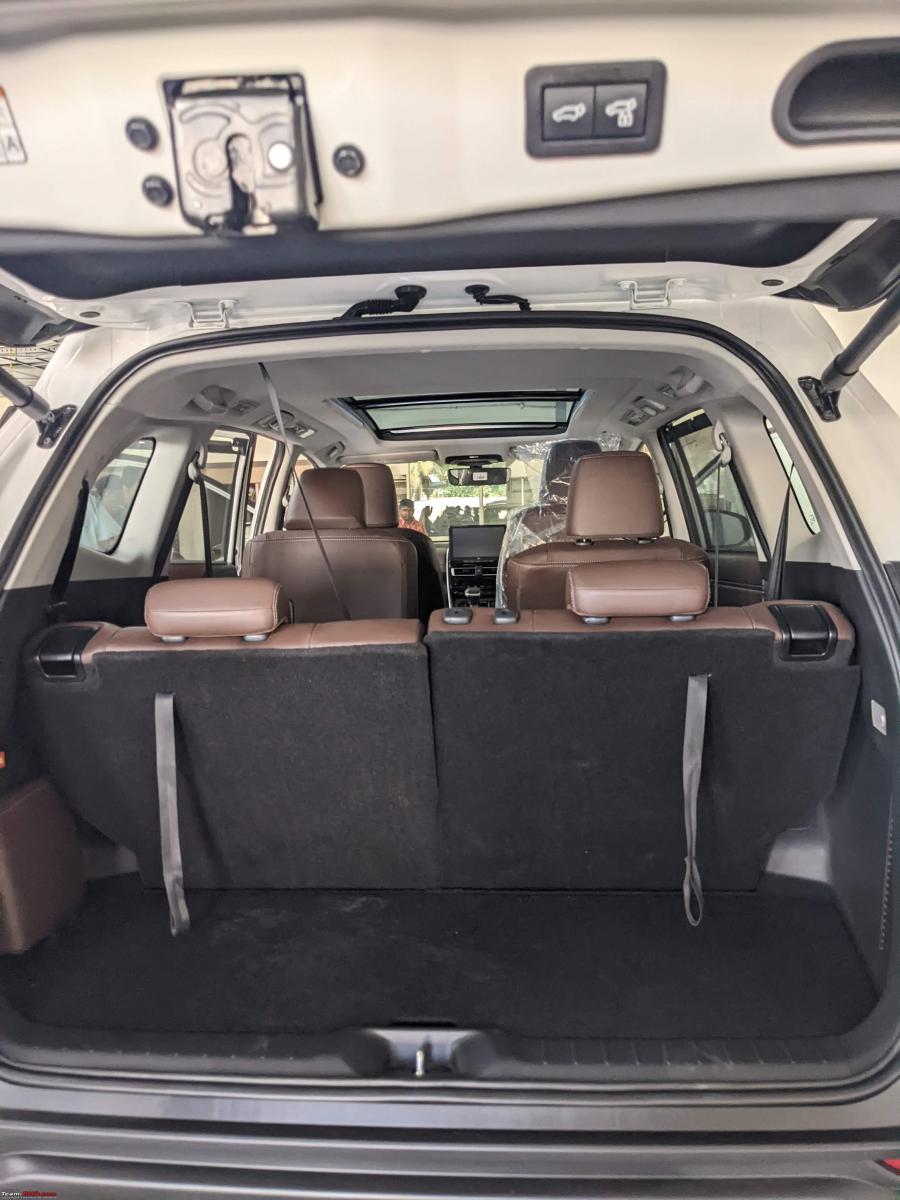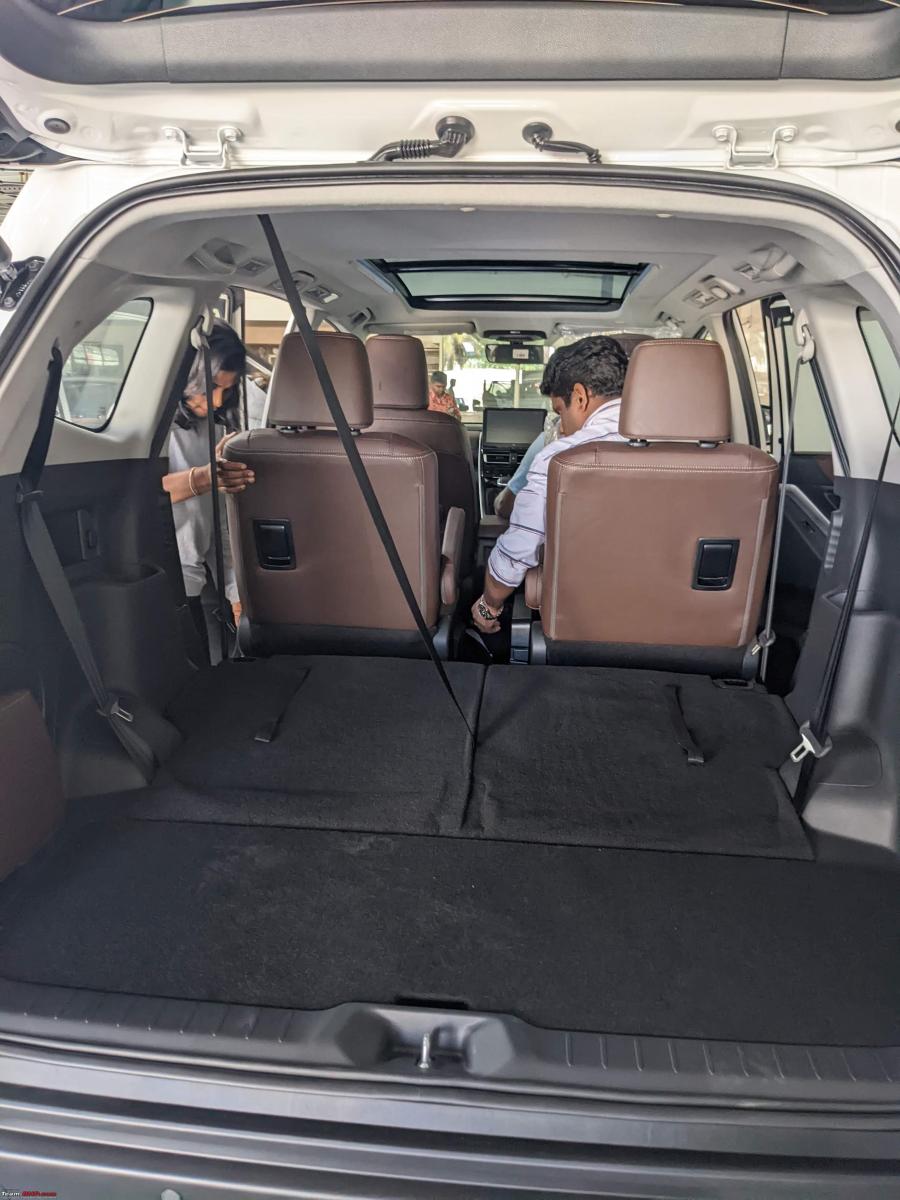 Coming to the dash it does not feel like it belongs to a 37 lakh car but one thing is it's built to last for sure.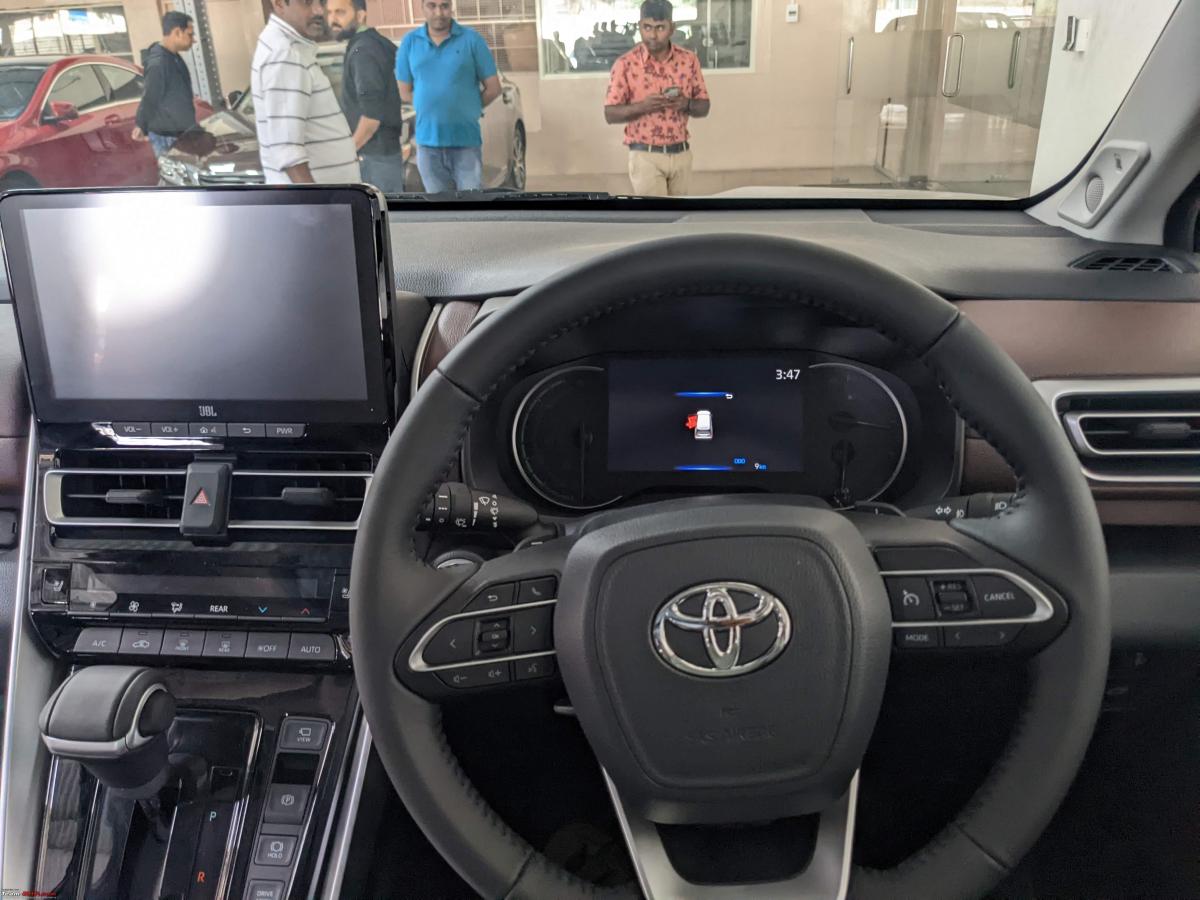 The switches on the door arm of XUV have a backlight and are in a piano black finish but are not much sturdy comparatively, the hycross does not have a piano finish or backlight, not even markings but feels built to last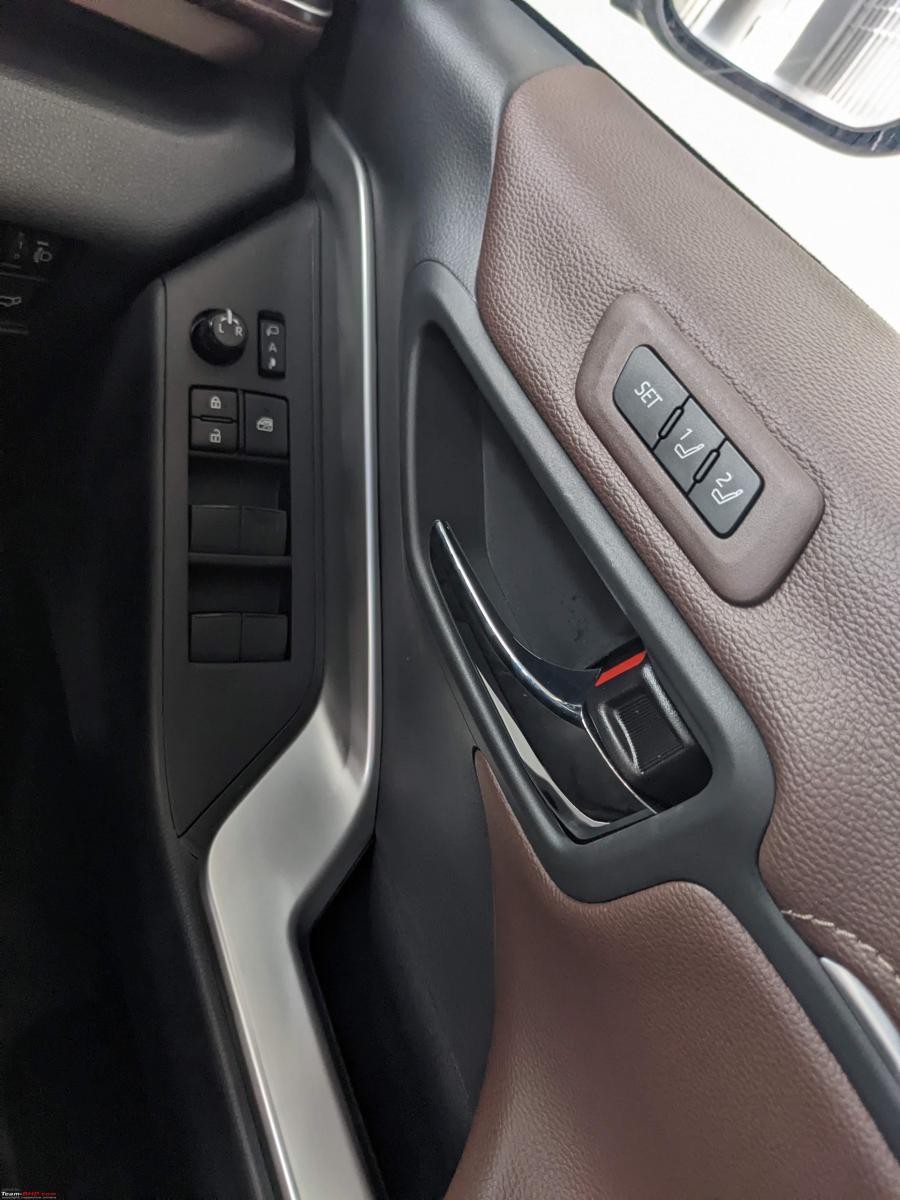 The first row is actually really good and it's easy to find a suitable position for anyone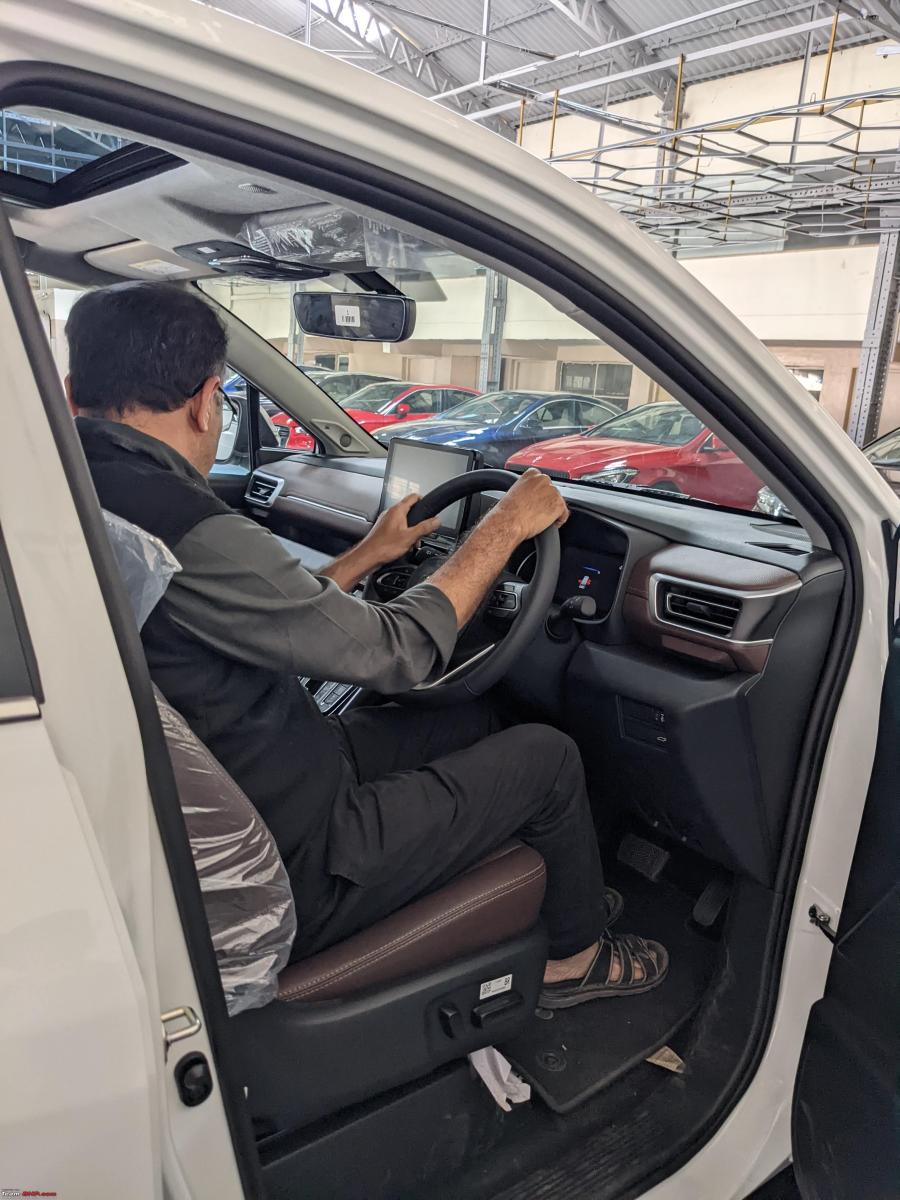 The second row I need not even mention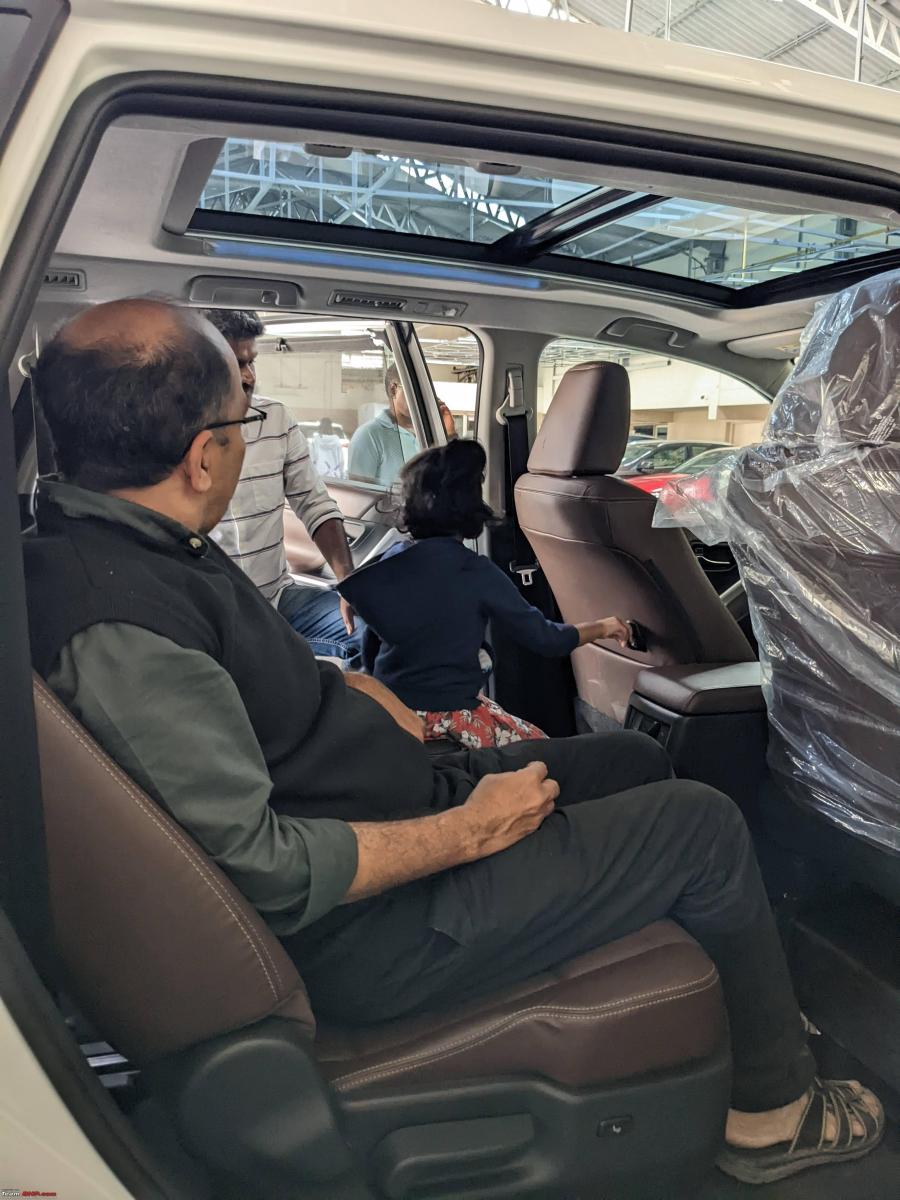 Tires are a bit disappointing like the previous discussion I feel something should be done
The sunroof is a great addition but sad to see they added a blue filter for the blue effect rater than using blue lights
Other than this some things i notices is the brake light only one part was lighting up not sure why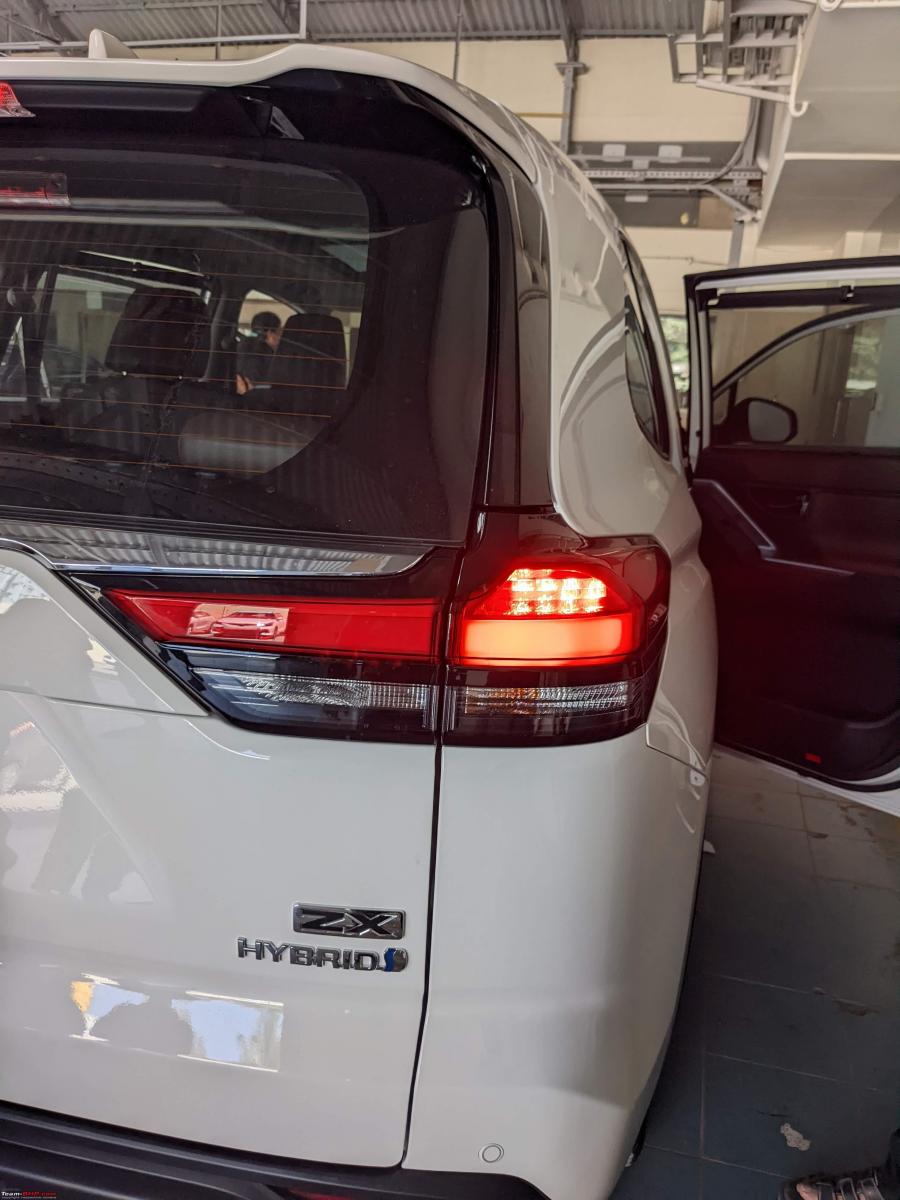 The interiors feel like should have been more of a light theme to have that luxurious feeling. Currently, I feel it's going to feel dirty in normal use
And coming to the automated boot the boot does not stop for any object you have to give it a physical push to get it to stop. I.e when it comes down you need to give a push upward to get it to stop
Now waiting for a test drive to determine the driving dynamics.
Read BHPian comments for more insights and information.
Source: Read Full Article