Slavia does have AC Issues. In my test ride, I didn't notice a thing. But in my car, I started noticing the issue once the car was parked under direct sunlight.
BHPian yogesh12 recently shared this with other enthusiasts.
Hi All!
I am super glad to be part of this Amazing Forum. I have read a lot and learned a lot from this place!
I want to thank each and every one of you for making my Moto-Life Super Easy! (Goes back to 2008)
It's time to give back!
So, In this post I am going to talk about my Initial Impressions on
Infotainment System (10 Inch)
Driving AT in City and Highway
What a Regular user will like and dislike
Additional Possible Modifications
So Far I Owned:
Fiat Palio Stile – 2006 – 2016
Fiat Punto Evo – 2016-2019
Hyundai Verna 1.5 CRDi SXO 2019-2022
Now – Skoda Slavia Style 1.5 TSi DSG AT
Let's Start on my Experience Now
Car Booking:
I saw the news of the New Skoda Sedan – Slavia and people going gaga for that! As soon as I saw Slavia, I started to find reasons to sell my Verna. I contacted Tafe Access in Bangalore, Tried multiple times to get the Test drive. Honestly, I didn't like the approach and response. Then I contacted PPS Skoda in Mysore Road, and within 1-2 hours I got the vehicle to test drive. My SA, Suhas from PPS got me that. We did around 50km+ in the Test drive, both in the city and highway. I want to mention this, I am an MT guy, and have never driven an AT car. And oh Boy! I loved AT of Slavia. It stole every fiber of my being! I Instantly decided to go with Slavia AT 1.5.
I loved the Drive Quality, Turbo Performance, Amazing Braking System (with ABS), Build Quality, and Music System (Especially with Woofer).
As soon as I got down from the car, I decided to book and the very next day I did it. So, Here I want to thank PPS Skoda (Mysore Road, Specially Suhas My SA and Nayaz GM) for everything they did for me. I had an AMAZING
Experience, from the Start till the Bottom. I would like to RATE 10/10 on all departments like Responsiveness, Knowledge of the Product, the way to handle an Annoying Customer, their extended help, etc. I made the full payment during the booking as well (I had a pre-approved loan + Money from my Old Car). I made it fully as they promised to get me a vehicle ASAP if the payment is ready.
In just 2 Days I GOT THE CALL! One of their customers canceled their booking, and none of the other customers were looking at Blue 1.5 AT Car so it was allotted to me! It was a dream come true situation for me. I and My Wife jumped with Joy. Registrations and all processes were done the same day. Everything was super smooth and more importantly, I was updated at every step. I Liked and loved the way they handled me.
Delivery Day:
So the Delivery DAY! We both dolled up & went to the showroom for delivery. We had a very nice ceremony and they made us feel really good. It was followed by a Cake Cutting for the new car! The Whole Experience was like 1000/100  I was explained everything about the car once again, and all the formalities was done in an organized manner.
Additional Purchases:
After seeing a bunch of fellow BHPians recommending Warranty + Service Package, I opted for max Tenure. I spent around 25k for service of 4 years (Got the Standard package, As the Higher package costed me 40k, and it included only brake pads and a few minor things, which costed only around 5-7k). I got the Extended Warranty for 25K as well (for the 5th and 6th year)
That's all about the Delivery and Initial stuff.
Let's Dive Deep now
Initial Impressions:
I loved the way the car took us! I can feel the power and itch to press the pedal! I did as I couldn't resist the pure power! I lost mileage but I enjoyed full throttle! We did love every moment spent in the car, be it, suspension, ride quality, braking, speed, or overtakes! Everything! We noticed a lot of minor things that can be improved.
In my Initial 150kms drive, I noticed a few things:
Tires were not playing their part.
I thought the car had full-blown TPMS but it didn't.
Tyre Grip wasn't that great.
The Paint Quality is not up to the mark. (lots of dots and with minor stones, it gets scratched easily)
Minor Rattling in the front dashboard
Experience after 1800KMS in just 12 Days
Ride and Comfort
In this segment, I will give a 10/10 for Ride and Comfort. Coming from Hyundai Verna, I felt the car is well-spaced. I am 5'8 and I was able to fit in comfortably in the rear as well as in front. My Brother is 5'11 and he always complained about having less leg room, but now, he is happy. I had a drive with my family (4+1), and we didn't feel any sort of space issue. It was very comfy, the seats were soft and headroom and legroom were good enough, as my family said to me "Beta acha gaadi hai" especially after fitting in all comfortable. (3 in back, and 1+1 in front)
The Car is buttery smooth and myself+my wife was able to identify the smoothness of the ride. But, Sometimes, we felt suspension gave-up on big & sharp potholes. It did make noise! I believe I can live with that, as I feel, every car will give it. Based on all those points, So I can easily give 9.5/10.
We planned to upgrade headlights as we did with Verna, to my surprise, the Stock one was way better and served the purpose! The Throw of light is really good and powerful. I decided to stay on it. I would give 10/10 for this.
Infotainment System (10 Inch)
Well, To be honest, I was excited for 10inch, as that was the main reason to request for Gen 1 Slavia (Along with A Grade Speakers and Subwoofers as all are tied with it). I have to admit, There are a lot of glitches when you go wireless. Be prepared for frequent disconnection with CarPlay. But with a wired connection, it's super smooth. I liked all rest of the features, Except the way you disconnect the call. Its a no no! One of the best features which I liked is the Quality of Sound. I loved it.
Digital Cluster
Skoda 1.5 Style AT gets a full digital cluster. I like it. Especially the way you can customize them with additional data. It's just that, I feel Skoda can do a lot better than that! I can see a lot of space in the panel, they could have got a few more options in there, but as I said, It's good.
They have 3 Modes. (Speed and Gear Indicators will show up on either side if it's not selected as an option)
1. Just the Speed Number Mode (You can customize the left and right of it)
2. Speedometer (In the center you can customize)
3. RPM Meter Mode (Same as speedometer but you get RPM Meter here)
I always prefer to use RPM Meter Mode as I get speed on the bottom right side. I can easily give a 10/10 for the cluster. And I want to point this out, I can give only 4/10 for the way you can accept and disconnect the call.
Interiors and Build
As Always, I was expecting premium interiors and fitting in a premium car. When you see it from the outside, It's all good and great! But once you own the car, You will see the reality. Sadly, I was disappointed. The material seemed to look premium (It is as well) but the fitting is awfully bad. You can easily see the gap in all panels and when you press them, you get sounds as well. The worst item was the roof, the insulation material used is soo thin that it will easily get bent with just one hit. Yup! One hit is all you need to make in the roof to put a hole or dent it!
The Quality of Switches and Buttons is Excellent, but due to poor fitting (Dashboard), it goes unnoticed. Other switches near the Gear are good (Including the fitting and quality. I can feel the premium quality by just pressing them). I believe the biggest blunder is to give a full touch panel for AC. Honestly, In the last 18 days, I was never comfortable operating it. I have to be very specific when touching those, So every time I had to stop and do it. I would say, a Bad Move. Apart from Gaps, and roof lining, Everything is top-notch. (Switch, Ambient Light, Glove Box Space, Quality of dashboard and doors, all the other buttons, etc. Everything is of premium quality).
NVH level is really good. We could barely hear outside noise if the sound kept at 9. So it's a good job from Skoda! I will still opt for door Damping with quality sheets for even more reduction of outside noise and to improve the BASS quality. I am still thinking about whether to go for complete floor damping or not. I am waiting to see if anyone does it, and based on that I will decide.
Ground Clearance
There are zero complaints on that! It has a really good clearance level, I didn't hit any bumps in the last 18 days, So I would give it 10/10. In my Verna, by now, at least 2-3 would have been hit! I did a bit of offroading as well and It survived. If the car is on full load, I don't think it will escape the hit, just like all the cars.
Infamous AC Issue
Well, It's TRUE! Slavia does have AC Issues. In my test ride, I didn't notice a thing. But in my car, I started Noticing the issue once I am in a Highly Exposed Area (Direct Sunlight). Auto Mode – Doesn't Work for sure. It takes time to cool the cabin and the chill goes in just 3-5 seconds if you open the door. All other cars retained at least 70% cooling effect. I had to set the Temp to 18, Blower to 3 Speed, and then it chills in 15-20 Mins. So, I can't give anything more than 4/10 for this. But as Zac Hollis acknowledged it and confirmed that their team is working to fix this, I will wait for the update and then change my rating here.
Engine Performance & Handling
One Word – AMAZING
I want to give 1000/10 for this!
So, As I told you earlier, I got an AT 1.5 DSG. This is my first time getting an Automatic car and I was purely skeptical. But Since I am getting used to this beast! Oh BOY! I love the sheer power! DSG Box does its job! The Gear Shift is super smooth, You won't even know if it's shifting the gear, giving you itches to push the pedal! I Rarely noticed a shift, that too in 1st and 2nd Gear. It changes gear at around 2k RPM~ and you won't feel a thing! I like the way how it handles.
The Steering is good as well. I like two spoke design, it's soft and responsive. It becomes a bit stiff >100 (it's good that they programmed it that way, as, at high speeds, you need a tight/heavy steering wheel)
Driving AT in City and Highway
It's a known fact that AT is super comfortable in the city, and with Slavia, I won't deny that! I love the way it crawls slowly and especially the HHC (Hill Hold Control!) It's very easy to drive in traffic as you don't have much to do. The Fun Part is that, In the Ghats and a few areas in Bangalore, you happen to be stuck in inclining, and I always had fear/ confusion with clutch and breaks. Now it's gone, as all I have to do is to leave the brakes and push the accelerator after a few seconds and don't have to worry about the car going back and hitting other vehicles! I have to say, I love AT!
Real Life Mileage – 7-9 in City with bumper-to-bumper traffic and 10-12 on Highways, on 90-130kmph. I drive a bit aggressive, so I believe you can add 3-4 in those figures
What a Regular user will like and dislike
Likes:
Ride Quality is Mind-Blowing
Braking is Excellent (even with disc + drum combination). I never felt anything wrong/or scope for improvement. It was amazing. I drove to 122kmph and hit the brakes, Car stopped just 10-20 feet a short distance away without giving a scare to me or the passenger (My Mother, 60+ was sitting in the back seat, and she didn't feel any sort of hits much!). It was handled quite well!
It is a super stable car. Even with sudden braking and at high speeds, the driving is very stable and deserves an A star!
The interior look and feel are very premium and classy. I liked it. Yes, there might be a bunch of things that aren't good, but overall, the Initial Impressions and as a Normal user, you will feel nothing less than premium!
The Car really picks up good speed in a short time. (up to 100 in under 8-9 secs)
Look-wise, it stole my heart! I decided to buy it at first sight!
DRLs are quite powerful and impressive. It looks great during the day and at night as well.
Virtual MID of 8inch is really good and powerful. Most Importantly I liked the way you can customize it.
10 inch ICS is really good as well. I can easily navigate and pretty much all options are easy to find and do.
Bose Speaker System and Subwoofer are the 2nd top reasons to buy this car. I love music and in each of my cars, I have spent at least 1,00,000 to get the Amp, Speakers, and Woofers Fit. But all is in-built and it's awesome! Sadly all of it is getting removed now. I strongly feel that there might be a way to have it added soon from Skoda itself.
Leg Room is big and comfy. I had lower legroom and boot space in my Verna. So It was worth it..
The Option to slide in rear seats to increase boot space is clever. I have always wanted it! I do like this feature a lot as well.
The Steering wheel is good and Comfy. I liked the design and aesthetics of it. The Leather felt premium and soft to my hands (It indeed was a bit slippery at times)
Ventilated seats are good and air-flow is really good.
I would give 1000/100 for braking, suspension, ride smoothness, and pickup (after 2k RPM). It pulls like a jet!
Turbo Sound is addictive! Once you hit 1800 RPM Turbo hits and gives you a soothing knocking sound! I love that very much!
Dislikes: (I am coming from Verna and Punto. They are more Customer-Centric cars)
The side view and Rearview Mirror Size are not adequate. It should be a bit bigger to make it "Customer & Usability Oriented Design"
Cruise Control Placement is wrong. I prefer not to move my hands a lot during the drive, especially 90-110+ I prefer to move my fingers. Having those controls in wings isn't a good one. Not Friendly for sure.
People need the Auto-Close Option in all 4 Window Mirrors when the car is locked. At Least some after-market or a paid way thru Skoda. People tend to forget, and this comes in handy in many situations.
Sunglass Holder is missing. I had 2-3 Goggles but I need to find another spot now. It's small but really comes in handy.
Wireless Charger is not great. My iPhone 13 Pro Max doesn't charge after 15 seconds and My Wife's Phone Vivo X60 Heats up. We even used it to iron my shirt.
Infamous DSG Lag in lower rpm isn't really something I was expecting from this.
The Window Closer Motor is too much noisy. I get irritated when I hear that. I was expecting it to have less noise. Skoda should have added a better quality motor in there!
NVH Levels were way better in my old Verna. I think I have to get damping done at least in 4 doors.
Poor way of Call disconnect option while Carplay is connected. You have to Goto MID, and press a bunch of keys to get that option. A Simply Button would have done wonders! (They do have a button which is not programmed, if they program that for call connect/disconnect, then it would be AMAZING.
The Steering wheel is a bit slippery. I am not sure if it's my hands, but the wheel slipped on many occasions as it was totally new to me (slipping of the steering wheel, So I did notice it).
Scrolls in the Steering wheel are not really a good idea. It frequently gets touched, and something pops in, at least it should have been a bit tight, so it doesn't respond to the slightest touch.
Passenger Seat belt buckle rattles if you leave it in the center position. It took me a good 120 Mins to find where the rattling sound is coming from.
Rearview Camera is the worst. Even the smallest segment camera has a good display and clarity. I guess, will have to live with it.
Scope to Improve the Car:
Bigger Rear View and Side View Mirrors
Redesign your steering wheel and have a better position for cruise control and call disconnect button, and please avoid any soft touch scroll buttons
I badly need a sunglass holder. If we keep that in the glove box, I start getting rattling sounds, so I had to do some workarounds for that!
Better Quality Window Closing Motors.
Better fitting of Interiors. I can notice a lot of gaps and very thin roof insulation!
Better Air Condition System. It is not good. Not even close to i10.
Necessary Improvements for Mileage. It's quite low, just around 8-10.
Option to change Horns as I don't feel it's good.
Better Paint Quality. I see a lot of points and dots.
It would have been better if the boot space was fully covered, as we can see a bunch of mechanisms openly.
Additional Modifications that are done (I feel that they are necessary)
These modifications are necessary as per my knowledge. It's not Rocket Science or Hardcore Mods, Just simple things that make your ride a comfortable one.
Got TPMS Installed from Tyre Professionals, Bangalore.
Got Michelin Pilot Tyres installed with the same Profile as Stock from Tyre Professionals, Bangalore.
Got 7D Mats Installed by Bass Club, (Done by Suresh, He is my regular To-Go Guy for anything. Trust me, He is an EXPERT and gets you quality items at a good price!)
Got PPF + Ceramic Coatings in all Glasses and Allow Rims. (I tried a new place this time (Carzspa Mysore Road Branch), and they amazed me! The Car looked very beautiful and the JOB was A+!!! ) I have shared a few pictures of before (During Car Delivery) and After. (Got Garware Arctic Ice Shield in Front and Back as well)
I saw these parameters before going for PPF.
Is it worthy? – Hell YES!
Self Healing? – YES! My wife said it's all a gimmick to loot money. Well, I couldn't argue with her at that time, as it was night and I badly wanted my dinner, so I just left it… The next day, I went to Carzspa, shared what my wife told me, and we did a live test. They had a Brezza, got Aegis Ultra PPF installed on a small patch, then I took the steel brush, and scratched it up to my satisfaction! I said I was done, and they smiled at me, and then heated it with a blower! OMG! All the scratches disappeared in just a few seconds, I recorded the whole video and sent it to my wife, and got approval for PPF.
Scratch Resistant? – YES!
Thickness – 195 Micron. Currently, in the market, that's the Avg. So I went with it!
Reviews? – Yes they had good reviews on google.
Staff Behavior? – It was really good. They were helping me at every step and kept me posted.
Greedy Owners? ABSOLUTELY NO! They were very well behaved and stuck to what was discussed.
Staff Knowledge? – Yes, I spoke to a bunch of them and all seemed to know things!
I have added many pics taken after PPF. You can see the real change in shine and glow. Honestly, I liked the color more only after PPF.
System Modification was done by DrCodeMyVAG. I got many things done by him. Below is the list.
Coded 80 Kmph Speed Alarm
Coded 120 kmph speed alarm
Coded Lane Change clicks to 5 blinks
Enabled Steering Angle display on Virtual Cockpit
Improved Torque Vectoring with XDS
Improved Steering feel and Throttle Response with Dynamic mode
Enabled Start Stop Button Pulsation
Enabled Driver Side Window Up/ down with the Remote Key
Enabled Lock/Unlock Confirmation sounds
Enabled Rear Side Lights blinking with the Indicators
Enabled AC fan Display in Auto Mode
Enabled Dynaudio Sound Tuning for Amplifier
Enabled Canton Sound signature for the Infotainment
Enabled Performance Displays on the Infotainment
Enabled Off Road Displays on Infotainment
As Everything is done, I feel it's time to take this BEAST Out for a Long Ride! I Enjoyed every Moment of it!
I will keep this post updated if we do any more upgrades!
Here are Pics:
The D Day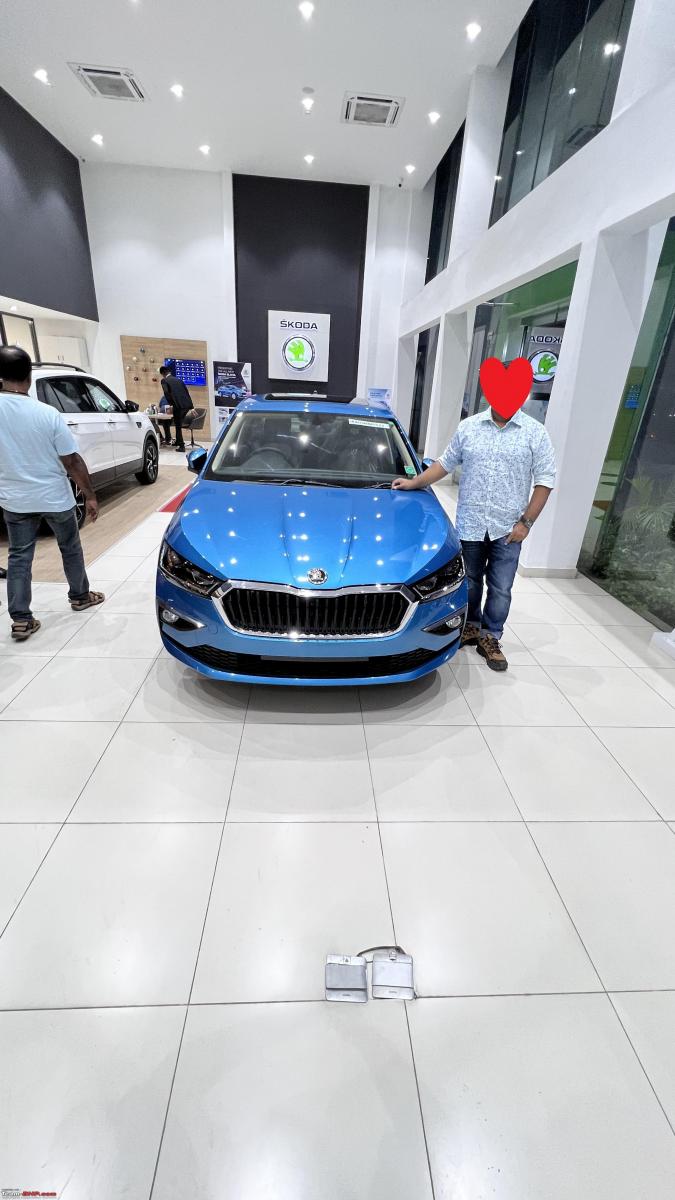 The Car was started for first time during ceremony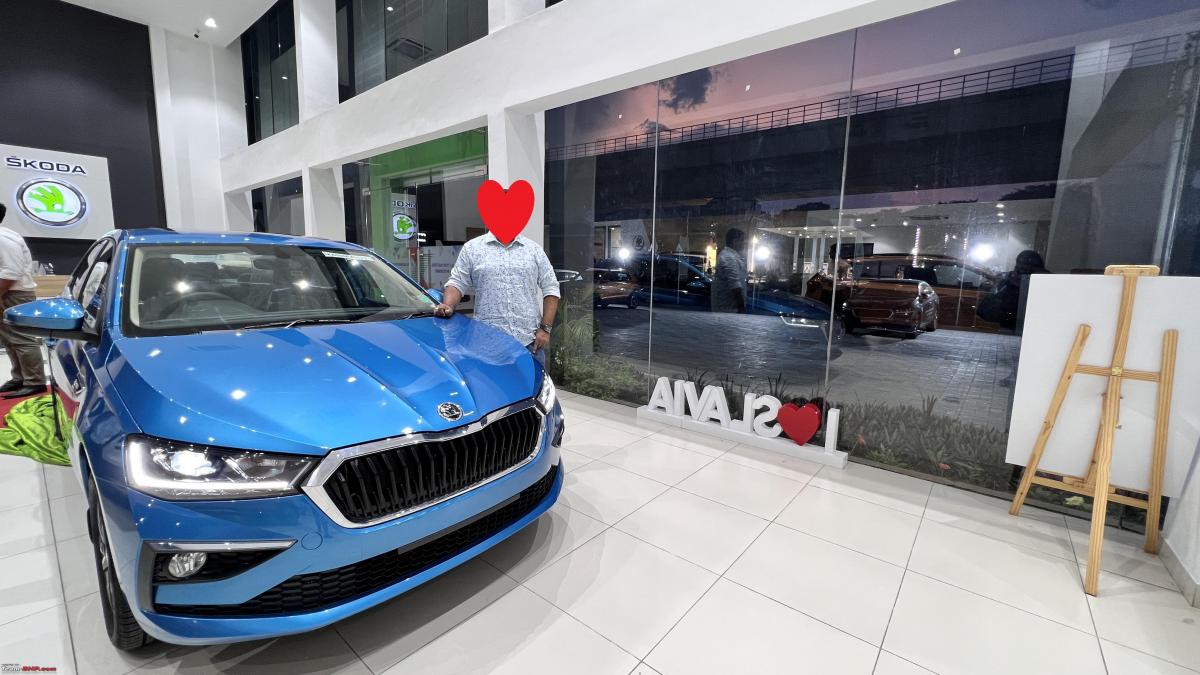 Top Angle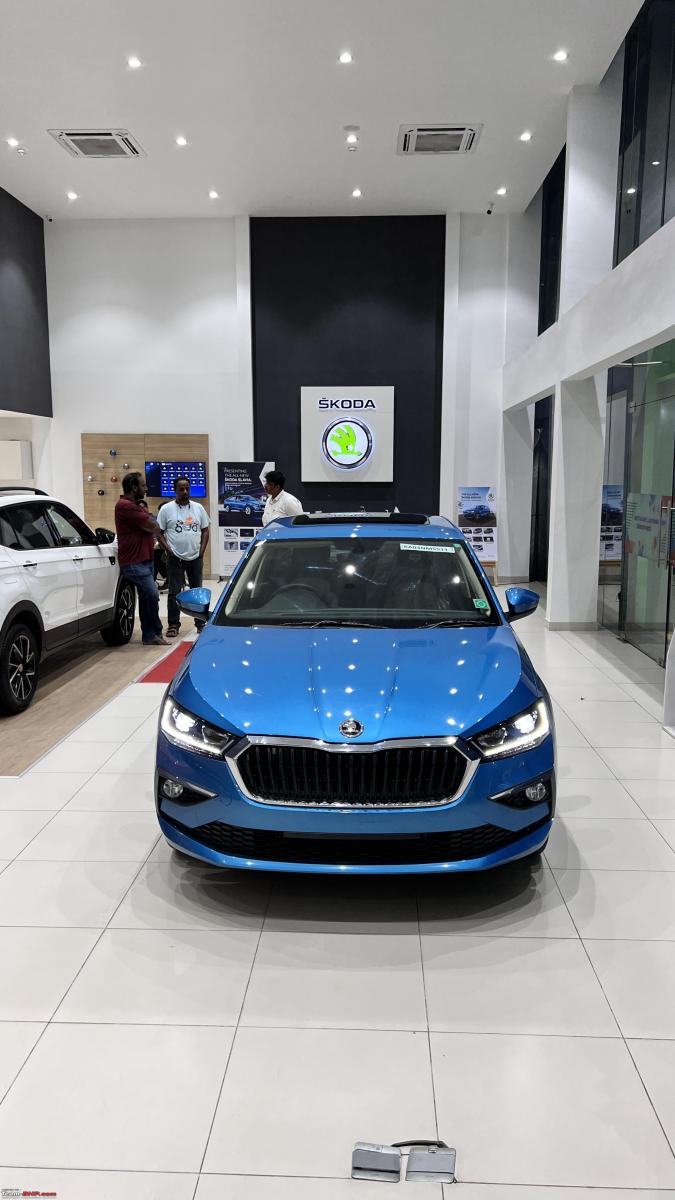 Wide Angle of Front View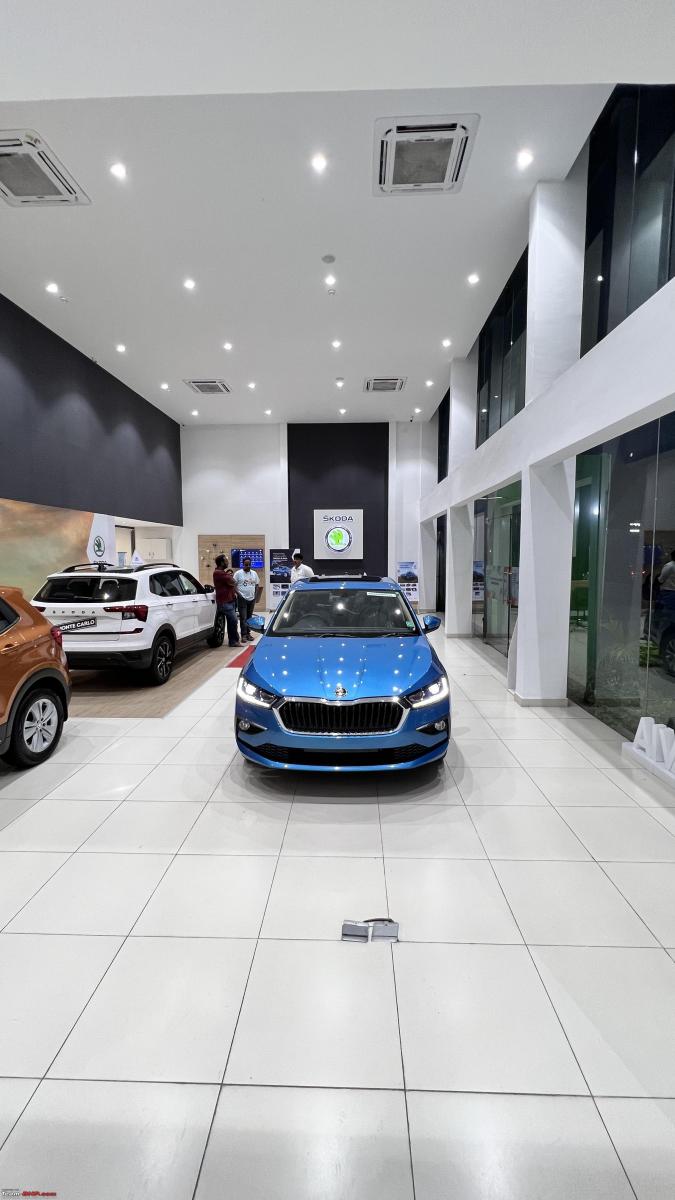 Bottom Left View
Look in Wide Angle
Cake Cutting Ceremony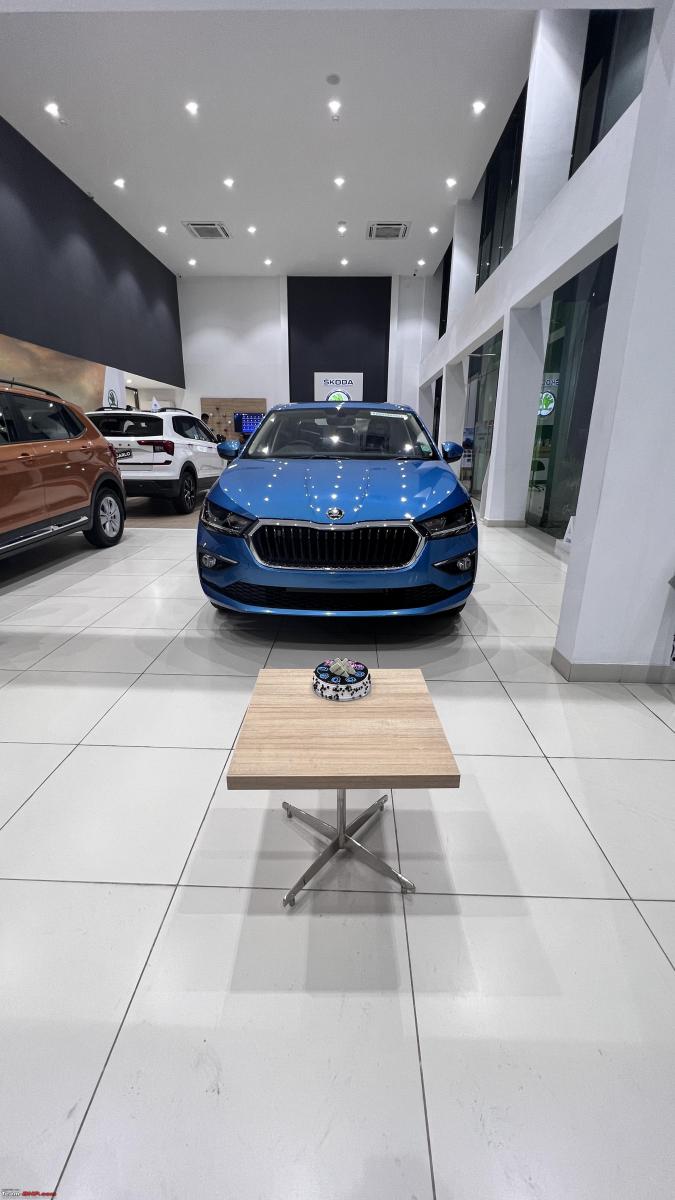 Digital Cluster Mode 1
Digital Cluster Mode 2
Digital Cluster Mode 3
Cockpit View
Infotainment System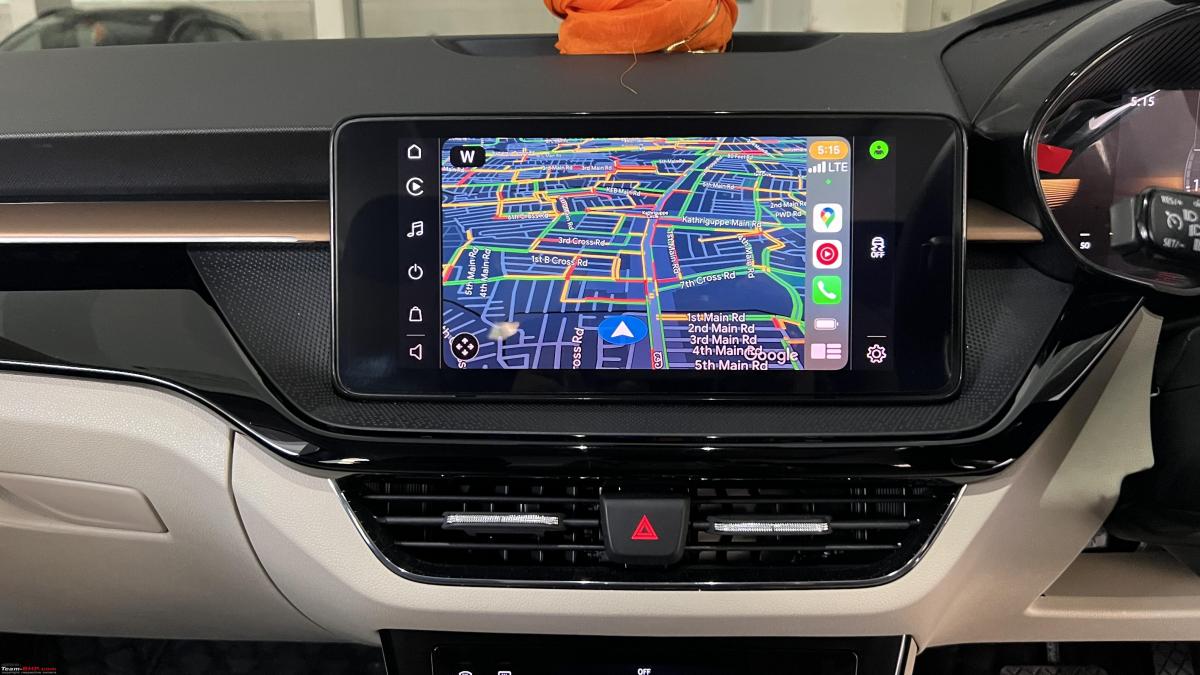 Gear Box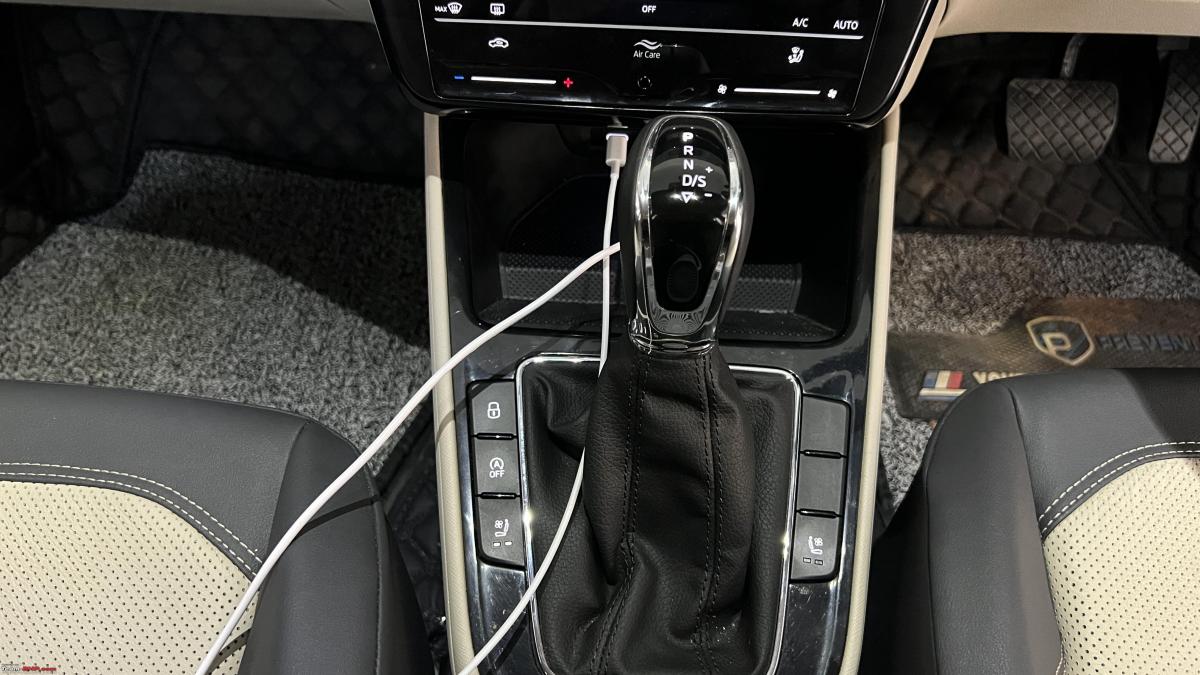 Sample Gaps (Its like this throughout the dashboard
Random Picture taken when we halted for coffee! Car was looking beautiful and we couldnt resist
We then gave car for PPF – Carzspa, Mysore Road. Below Pictures were taken during the first step – Washing
Car Washing (2/3)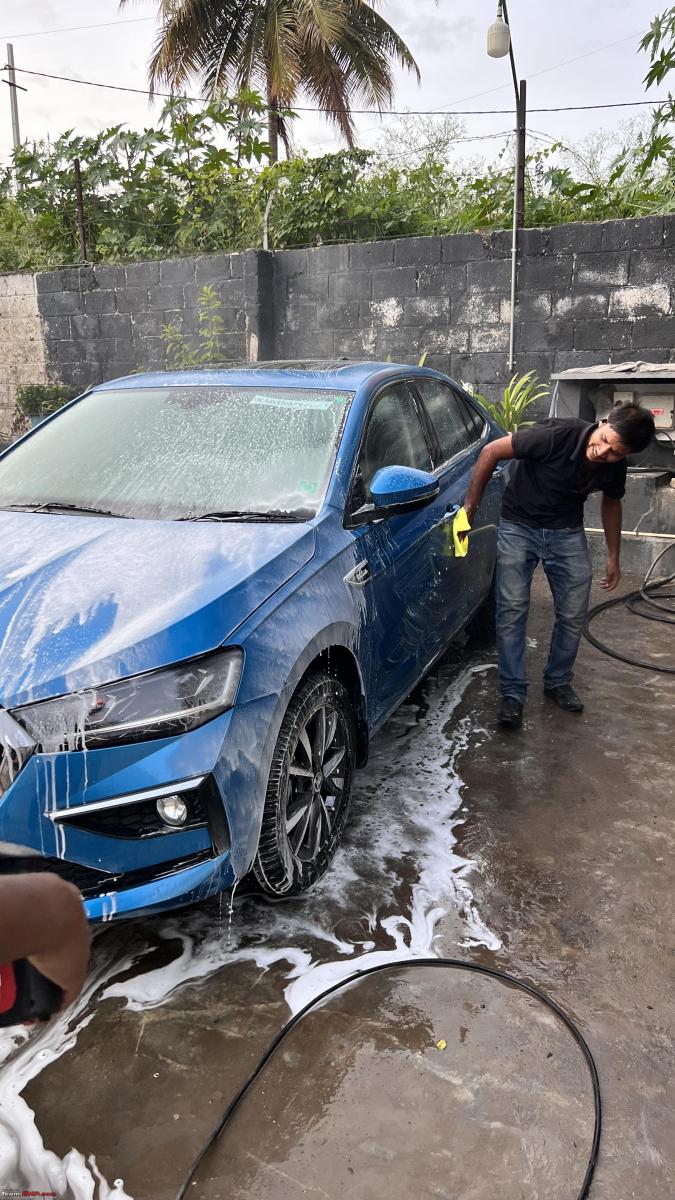 Car Washing (3/3)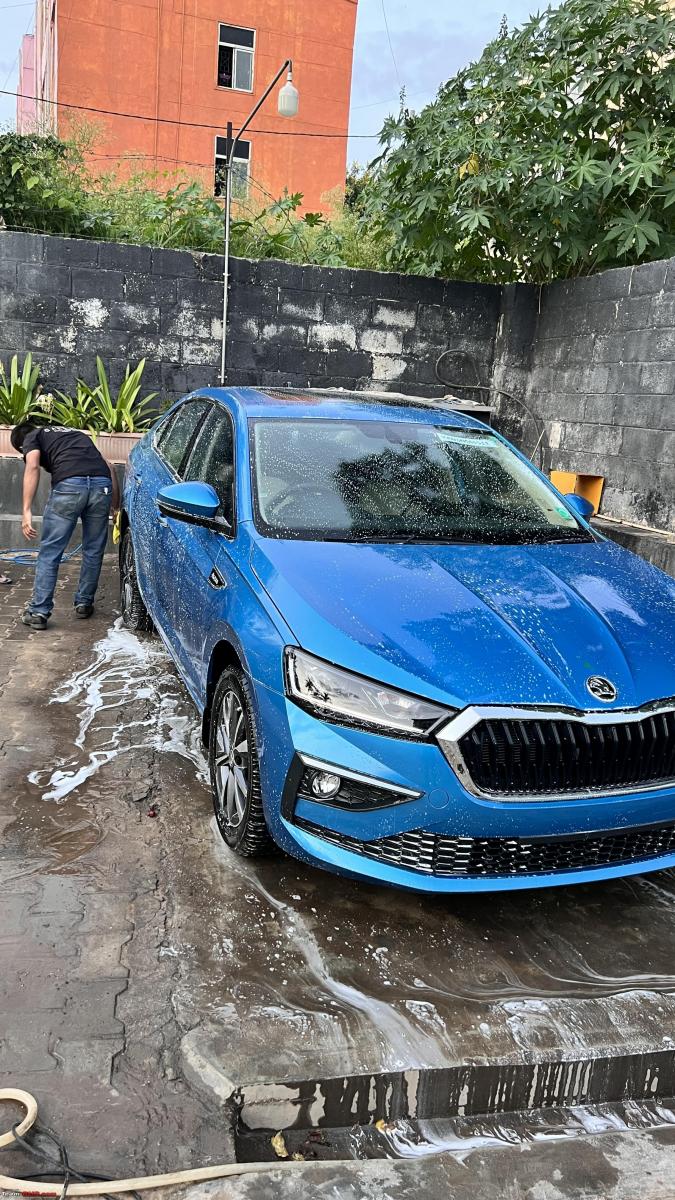 All the Picture shown from here are after PPF. I again felt in love with this car! I took a bunch of Pictures as I couldn't resist. I have covered all views (Front, Top, Left, right, bottom shot)
Front View (2/11)
Headlights + Rims (3/11)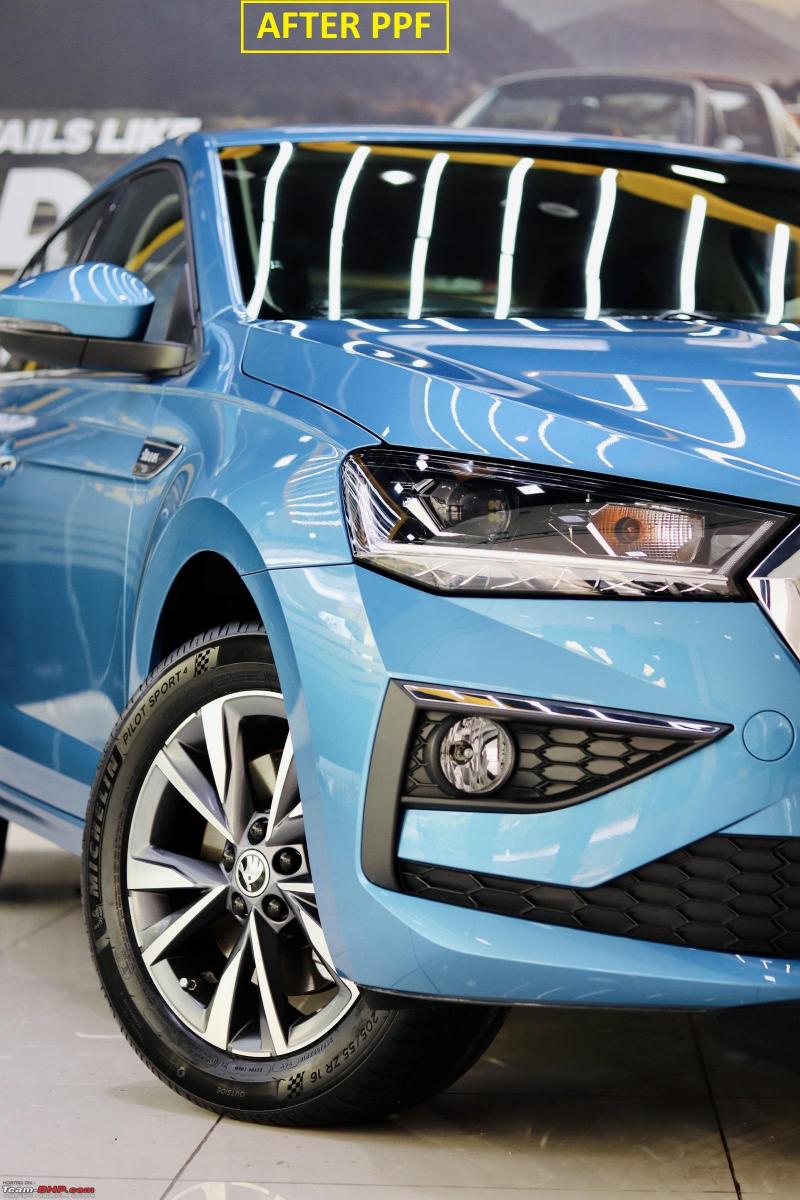 Bumper View (4/11)
Zoomed Out Bumper View (5/11)
Top Angle from Left Side (6/11)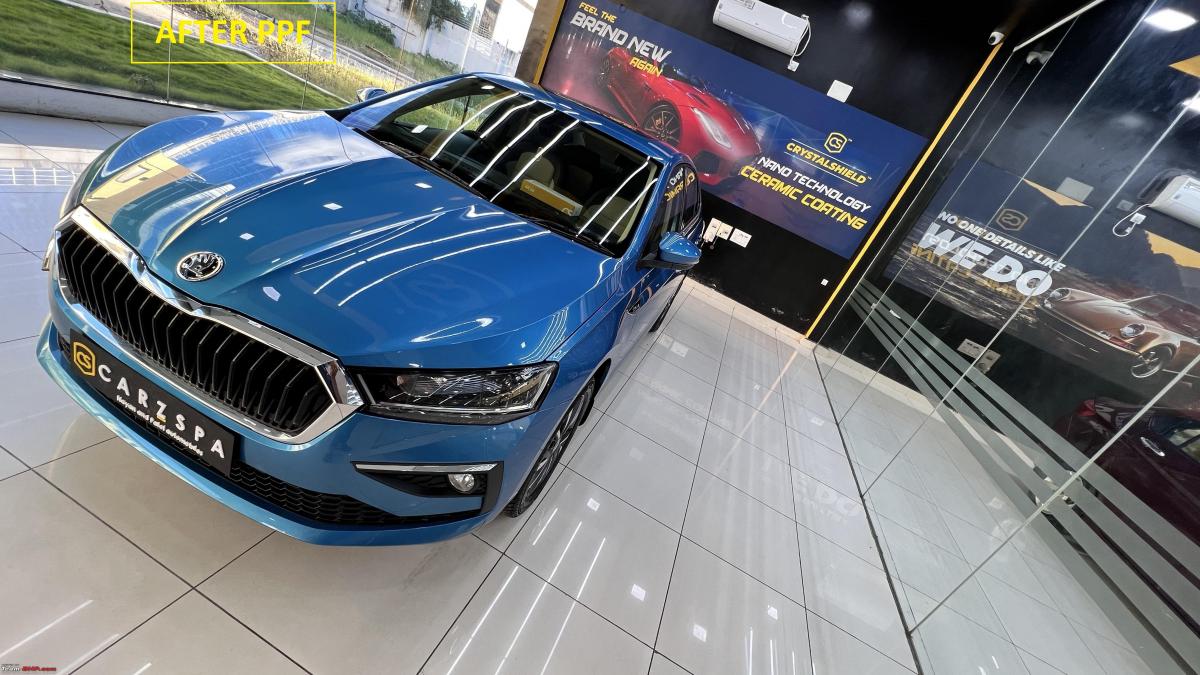 Middle Angle from Left Side (7/11)
Left Side Profile (8/11)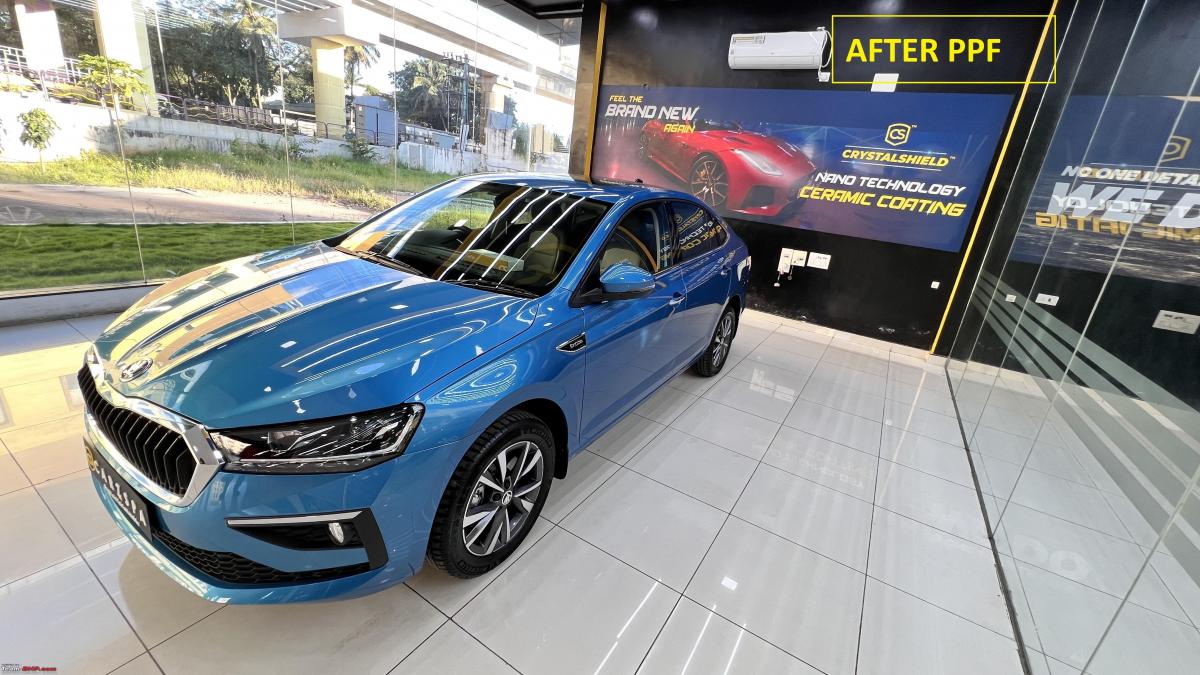 Right Side Profile (9/11)
Rear Right Profile (10/11)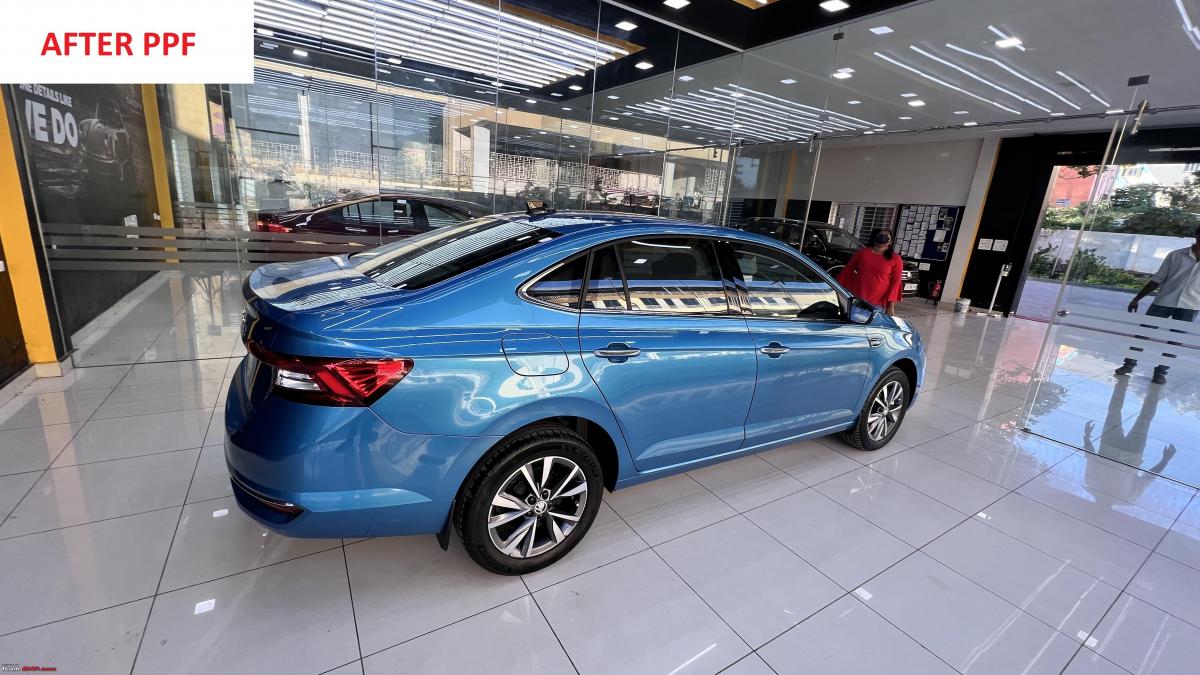 Rear Left Profile (11/11)
Read BHPian comments for more insights and information.
Source: Read Full Article