I averaged about 6.2 km/kW on my way to Wayanad.
BHPian rajeshrajan recently shared this with other enthusiasts.
Just came from a weekend drive to Wayanad from bangalore. It was just good fun. I didn't have any range anxiety, but can't say the same about my wife. Her expression was that it feels like looking at your phone when you don't have a charger or if you have been out all day.
I averaged about 6.2 km/kW on my way there. Left with 100% SOC and topped up at MG Mysore from 47% to 100%. It worked out to about Rs. 555/- reached Wayanad with about 53% left. Speed was between 90 and 120. Cos after 125 the beeping is incessant and bothersome. The drive was on Eco mode with the AC on at all times except for the drive through the forest with the sun roof open.
The following day I topped up at a chargengo at Meenanagdi from 24% to 90% costing about Rs. 575.
Reached Mysore MG at 39% SOC and topped it up to 100% for Rs 612. Reached bangalore with 38% left averaging 5.8 km/kW. The trip was on Eco mode with AC on at all times. Sport mode was on for about 40 odd kms just for the fun of it.
I drove it like I would drive any 176bhp car but taking advantage of the instant torque I think my driving might have appeared a tad bit too fast sometimes. Overtakes are easy and you have no doubt once you floor it. Well you don't really have to floor it.
Overall a fun experience, also the quietness and absence of any vibration doesn't tire you out after 750kms like it would have otherwise in an ICE car.
The first service is due as I am 1245km now. So next update after a 1200km round trip in a few weeks. Any one on the fence about this car can consider it seriously.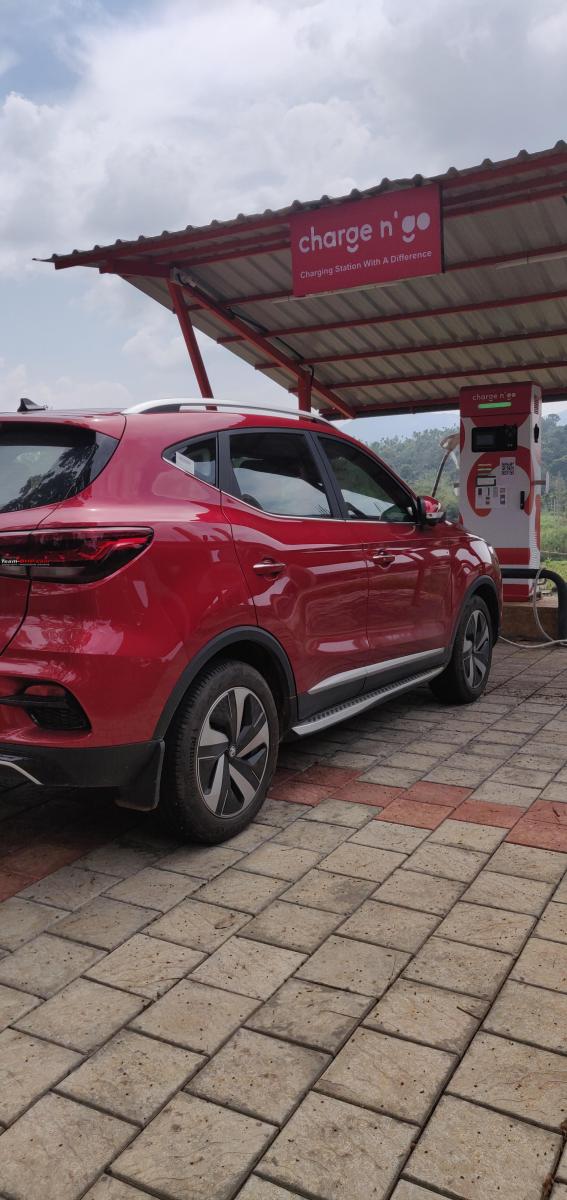 Read BHPian comments for more insights and information.
Source: Read Full Article