The petrol and diesel engines are paired with both manual and automatic transmission options.
Jeep India launched the updated Compass SUV a year ago. The 2021 Jeep Compass brought in a number of significant updates, both in terms of exterior & interior design, as well as the addition of a host of features and technology.
Both engines come paired with a host of transmission options including a 6-speed manual, a 7-speed DCT and a 9-speed AT.
Starting with the petrol version, the Jeep Compass comes powered by a 1.4-litre turbocharged petrol engine. It produces 160 BHP and 250 Nm. The motor is available across all variants and is offered with a standard 7-speed DCT automatic transmission. The base 'Sport' trim though does come with a 6-speed manual gearbox option. Further, the Compass petrol trims are offered with a 4×2 configuration as standard.
The diesel engine on the Jeep Compass comes in the form of a 2.0-litre unit (which also powers multiple other SUVs, including the Tata Harrier, Safari, MG Hector & Hector Plus). The oil burner produces 171 BHP and 350 Nm and is paired with a 6-speed manual transmission sending power to the front wheels. The mid and top-spec variants (Limited, Model S & Trailhawk) are offered with a 4×4 configuration, which uses a 9-speed automatic transmission.
So, if you were to buy the Jeep Compass, which engine option would you pick & why?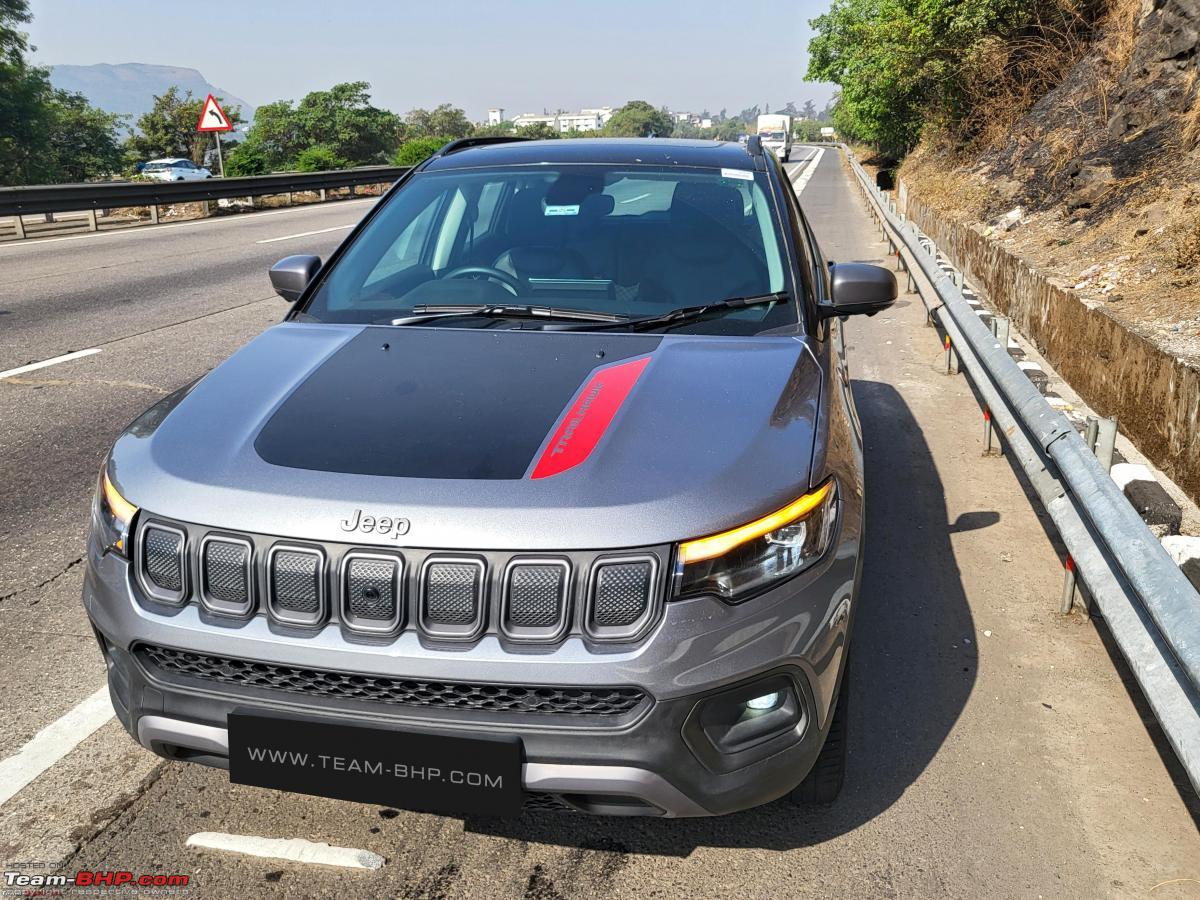 GTO recently drove the 2022 Jeep Compass Diesel AT and here's what he had to say, "I'll give the Diesel AT combination a 7 / 10 rating, deducting 1.5 points for the occasional slow response times & confused nature, and 1.5 points for not having paddle shifters or a Sport mode. The gearbox is smooth & easy to live with. If you're a calm driver or even one who pushes the car at 7/10ths, you'll be fine. I must mention the Diesel AT is not dimwitted or painful like the Compass Petrol DCT which I would give a 4 / 10 rating."
Read GTO's full review on the Compass Trailhawk here.
Here's what GTO had to say on the matter:
A most interesting poll of a very interesting (albeit overpriced) car.

The 1.4L DCT is poor, so that's out the window for me. I have heard decent things about the 1.4L Petrol MT, but it seems to be very elusive in availability and doesn't come in the well-equipped variants either.

In terms of the "fun-to-drive" factor, nothing touches the 2.0 Diesel 6-speed MT on the open road. I would prefer it over the likes of a C-Class on my favourite roads. But I can't live with an MT on a daily basis anymore. Hence, my vote goes for the next best, the 2.0 Diesel Automatic. It's not the most intelligent of ATs like the ZF 8-speed, yet it does manage a 7 / 10 rating overall. The Diesel AT is nice to live with.
Here's what BHPian CrAzY dRiVeR had to say on the matter:
Voted with my wallet last week and brought home the 2.0 Diesel MT.

Reasons:

My Punto had raked in a lot of highway miles till Covid struck. 2.0 MT would be the most brilliant choice there.
Budget was already stretched out. Automatic is 5L on-road extra, with 4*4 not optional.
The automatic isn't brilliant so as to repent it, yet. GTO's 7/10 rating helped seal my decision.
Would have preferred an automatic, but not a necessity for me. Also, the one automatic I have isn't any fun to drive.
Petrol AT is even more expensive than diesel MT. Has poor reviews too! During my TD – it either felt sluggish, or extremely fast and inefficient, and struggled to maintain a decent, constant pace between these two extremes. 1.4 petrol MT is the most VFM option, though available only on the base variant.

In terms of drivetrain options: Compass really needs to borrow that 2.0 FWD AT from the upcoming Meridian. Not everyone who needs an automatic needs to have 4*4 capabilities. That 1.4 petrol needs to be replaced as well, and rumour has it that a new 1.3 is on its way!
Here's what BHPian Shreyans_Jain had to say on the matter:
I have the 2-litre diesel MT as my daily driver. As good as the gearbox is, the clutch gets heavy over time and feels tedious in traffic. My vote goes to the diesel engine with the 9 speed automatic. Sheer convenience. I can't live with manuals anymore.

On a related note, they really need to offer the diesel AT in a basic front-wheel-drive configuration. Not everyone needs 4×4, and the current premium charged for this combo is simply exorbitant.
Check out BHPian comments for more insights and information.
Source: Read Full Article