SA informed me about a waiting period of 6 to 8 months now. I will be going ahead with the Signature DSL 2WD variant.
BHPian pms recently shared this with other enthusiasts.
Got a chance to test drive the Diesel Signature AWD version today morning in Starry Night shade. Drove through chock-a-block BLR traffic on ORR for around 10Kms and first time I felt good. Crazy traffic meant I was able to get a good feel of the vehicle as it took almost 40 mins to complete the whole TD. Some impressions from my end and some comparisons with my Honda City.
Before the TD I was little worried about the size of the vehicle and managing it in the peak hour traffic. Took my own sweet time to find a comfortable driving position and post that it was a breeze. No one is going to complain on finding a right driving position here.
Once behind the steering wheel, the car never gave me a feel of the size. I was very much at ease driving the entire duration. It was as similar to driving my Honda City.
Very nimble and responsive to drive. Plethora of warnings across driver console, central console and ORVMs keeps you alert and drive safe. Was really impressed with this feature of 360 camera activating automatically when nearby traffic density got high, and you are driving under 20Kms/H. It goes off when your speed increases or traffic density reduces.
NVH levels are amazing for a diesel engine. Never felt any lag and few quick overtakes were dealt with ease in the crazy traffic. Same stretch with Compass Diesel, I wasnt able to do that due to the prominent lag. No such issues here with Tucson! Throughout the drive used the 'Normal' mode and I never felt any issue with power, was more than enough. Didn't get a chance to experience 'Sport' mode.
Felt the suspension to be slightly stiffer than the earlier generation. Certain road undulations were felt inside the cabin but overall, it was very smooth. Felt at higher speeds it will be much better.
Steering felt a tad smaller than my City, but I was very comfortable which also added to the feel that you are not driving a big SUV. Really impressed with the Auto Hold feature as well and it worked like a charm in the stop go traffic.
AC felt effective and at a fan speed of 2, kept us cool inside. I tried diffuse functionality and was able to experience the air flow from the distributed vents, good feature indeed.
Always had this concern with Honda City that the central arm rest was far from the gear stick and not wide enough or adjustable. No such concerns here, armrest is wide and long enough even though fixed. Very comfortable for me. Your co-passenger can also use it without jostling.
Horn was meek when compared to the City. Plus, I felt one has to stretch a bit to press the horn pad.
Fit and finish of all buttons are top notch, felt built to last. All controls are well organized and within the reach. Absence of rotary controls for fan speed, temperature, volume is a bummer though.
For one, am happy with the beige interiors as it gives a lighter, roomy, and pleasant feel. Panoramic sunroof adds to this feel. But am not so impressed with the so-called soft touch dashboard. It could have been much better for the price range. Here I felt the Compass fared better.
Felt the sound system to be satisfactory and not out of the world when compared to my 2012 Honda City. Decent enough for me as my expectation was it shouldn't be lower than my current vehicle.
I felt the doors to be very heavy vis-à-vis my Honda City or the earlier gen Tucson. Felt it like Compass if that is considered as an aspect of build quality.
Lastly the space, which is abundant here be it be in the front seats, rear seats or boot. Rear seat recline has a very good range and the center armrest is also at a nice position when opened. Missing blower controls for rear vents and absence of sunblind is bummer, though I would say its not a deal-breaker.
I liked the Starry blue color which looks like black in certain lighting conditions. Car looks premium viewed from outside, but from the inside I felt it a tad below expectation. But the space it offers, fit & finish, plethora of features, ADAS and Hyundai service & reliability should give any prospective buyer a good ownership experience. SA informed me about a waiting period of 6 to 8 months now. I will be going ahead with the Signature DSL 2WD variant.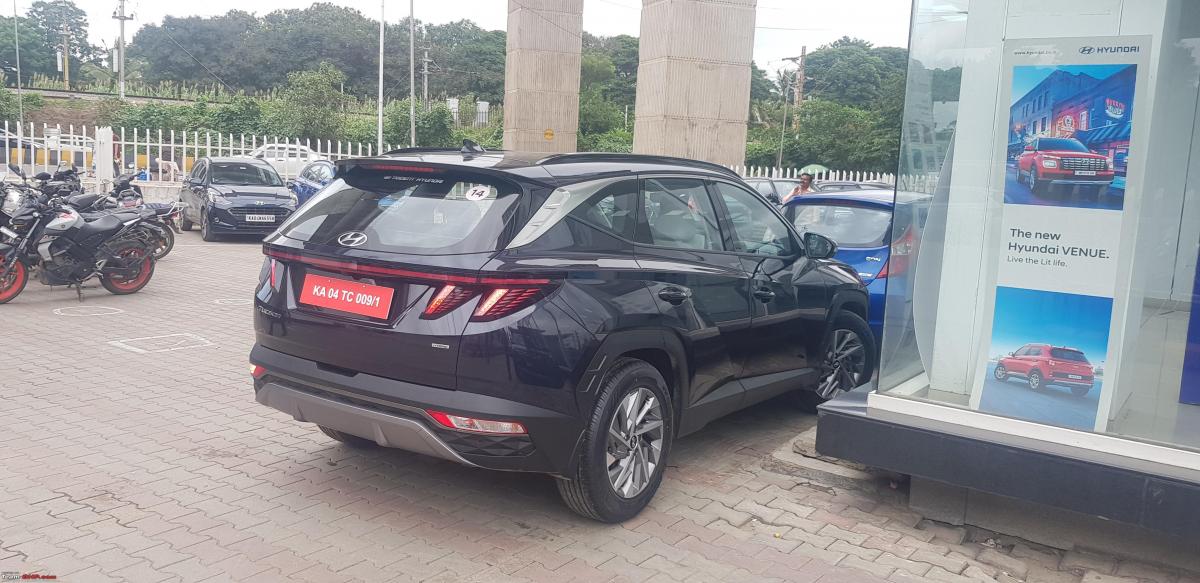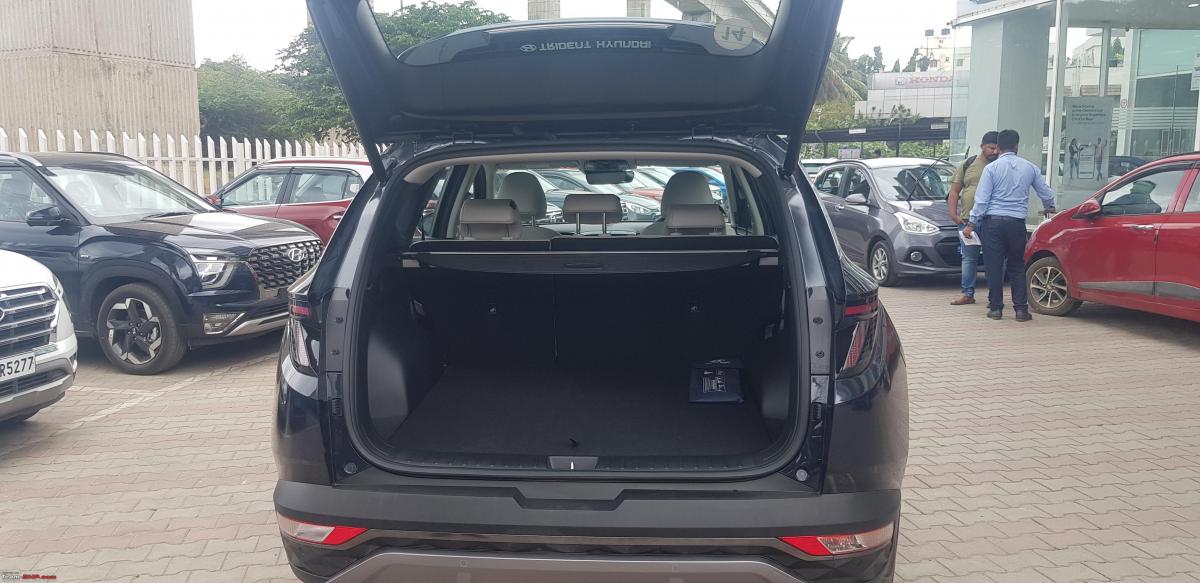 Read BHPian comments for more insights and information.
Source: Read Full Article