Notice how the reflection of the shed is not straight and has an "indentation" which is the protrusion.
BHPian Shrey1230 recently shared this with other enthusiasts.
ISSUE 1
This post also serves as a PSA to all my fellow future/current owners of the 6-seater variant of the vehicle to be mindful of the tumbling function of the seat and to check it during PDI multiple times, since Day 1 I had been facing this issue that the seat wasn't tumbling 7/10 times, although while I was doing my PDI, the seat tumbled/untumbled properly, it was coincidently those 3/10 times. Anyway, during the delivery, I noticed this issue for the first time and promptly informed my SA who was very attentive the GM Service also came down to see the issue and ordered a new seat for me right away. Fast forward to a week later the seat arrived and I got it replaced today, I made sure to retorque them to the factory spec. Everything is working well now.
ISSUE 2
Also after a couple of weeks of usage, I have noticed a major engineering fault on Mahindra's end; the part where the hood support stick locks into the bonnet, the sheet metal or skin of the hood in this case is too thin and is not reinforced from the inside around that area. And since the hood is so heavy and the plastic used on top of the stick is also pointy, in just a mere 4-5 times of the hood left being open for not more than 5 mins at any instance, the surface has gotten a "pimple" protrusion on it which is not only an eyesore but also worries me because, as the vehicle ages the bonnet will keep pushing the skin to the point when the paint and clear finally gives in and chips away. This is a major flaw and goes on to show why hydraulic struts are crucially important on such a heavy hood. Attaching the image below of my hood with the area with the protrusion encircled, notice how the reflection of the shed is not straight and has an "indentation" which is the protrusion.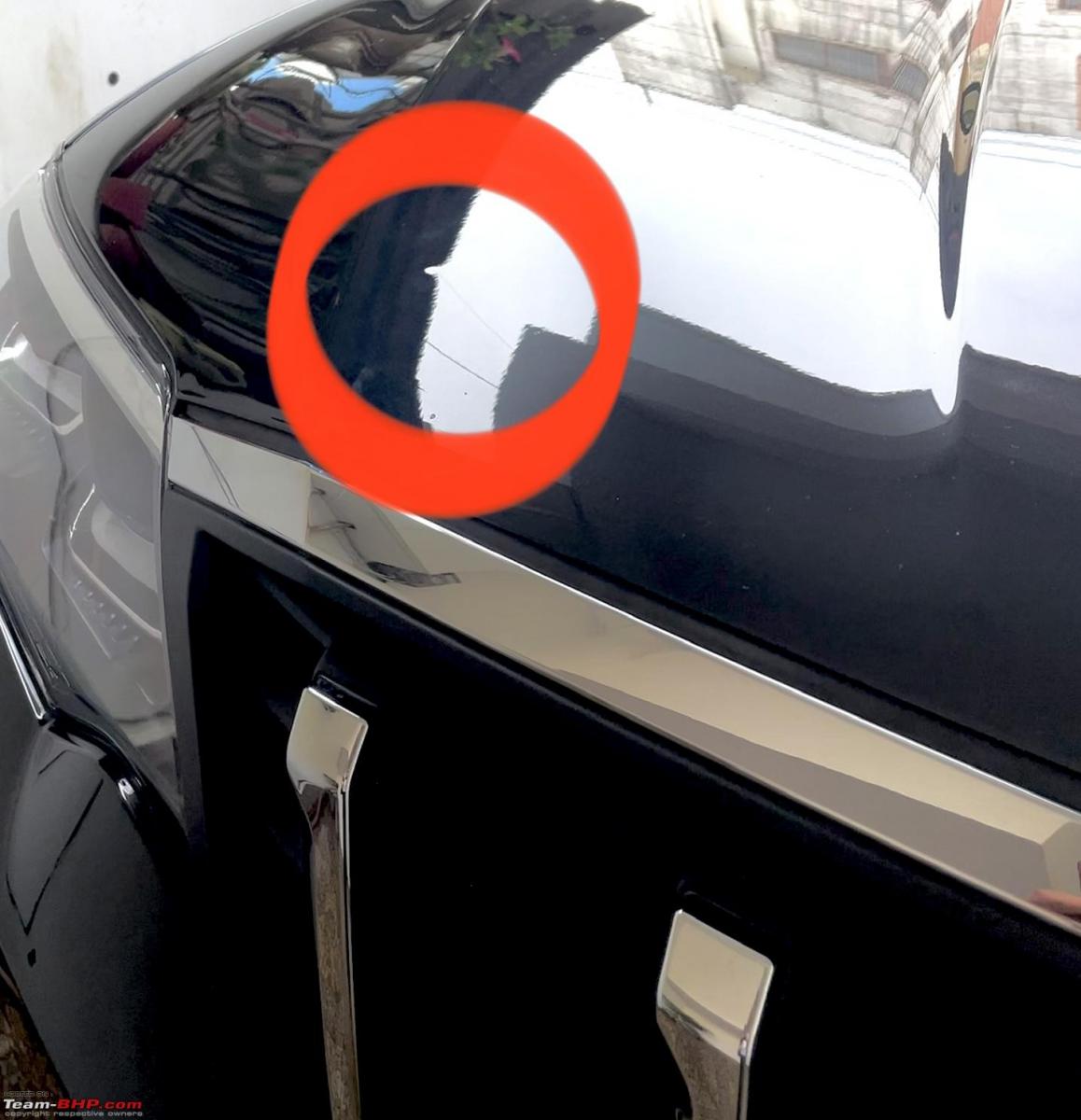 I have it in Napoli Black, attaching another photo with the protrusion more visible, clicking a photo of it is really difficult as the camera of my phone auto-adjusts the reflection to make it look normal. I hope it is more visible in this one.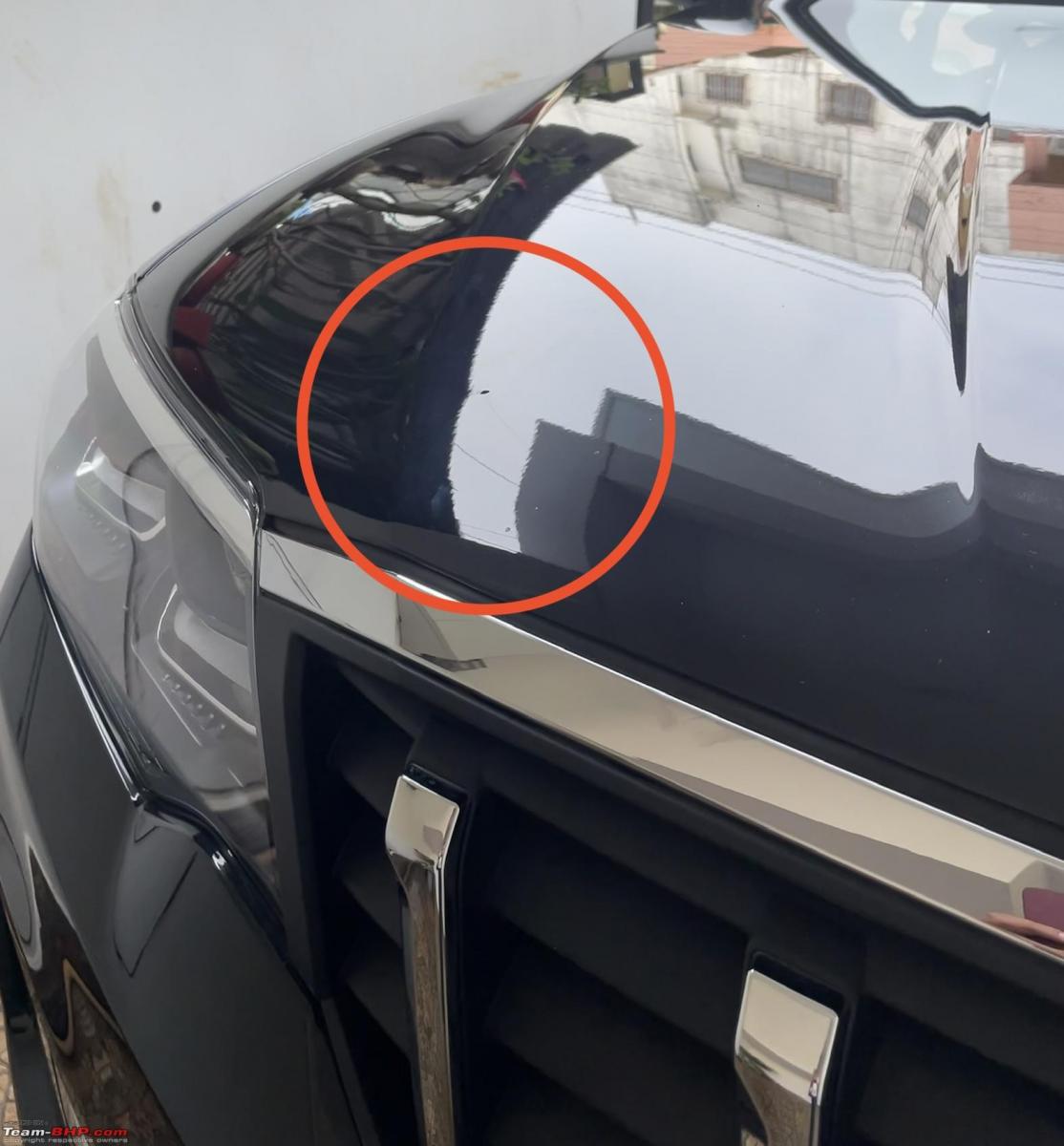 Here's what BHPian rahulya007 had to say on the matter:
Maybe this problem can be addressed by putting in 2 mm rubber washers on the bonnet rod such that it locks in the space and also does not touch the upper part of the hood. You can use Fevi-Quik or similar strong glue and then trim off the washers to match the existing lock size. Just a jugaad.
Check out BHPian comments for more insights and information.
Source: Read Full Article