The car has a self-levelling adaptive 2-axle air suspension, with individual dampers for each wheel. This setup is height adjustable and even lowers the car automatically at higher speeds for improved stability.
BHPian ratchet recently shared this with other enthusiasts.
Post 8 months of owning the BMW 630d, having driven it in all road conditions like in highways, hill stations, bad patches and narrow roads, the car has done approx. 17,500 kms, completed the first service and I cannot think of a perfect time to give an ownership review.
Review video
Even after spending so much time in the car, it still does not fail to amaze me. Every time I get into the car, I feel like it's the first time and what matters the most is that the car is able to deliver the excitement every single time.
Starting off with the things I love about the car.
Engine and gearbox – The combo is just amazing. This is exactly what makes you come back to the car each time. The 3.0L inline 6 cylinder diesel engine is so refined and the magic lies where you cannot notice the shifts. The power is delivered in abundance. Overtaking becomes a piece of cake and you can do it with lots of confidence. The car climbs hills with so much ease.
Brakes and Handling – Super impressed about both. The kind of confidence delivered at higher speeds is something to be experienced. In a few instances it was pretty evident that if not for this car, things could have gone wrong for me. And I often felt like handling the car at higher speed is also so easy. Could be a BMW character.
Vehicle Status – The ability to check the condition of the car via the Vehicle status in iDrive is really great. It shows information about the tyre pressure, engine oil, service requirements, ad-blue etc. I always check this before I take the car out.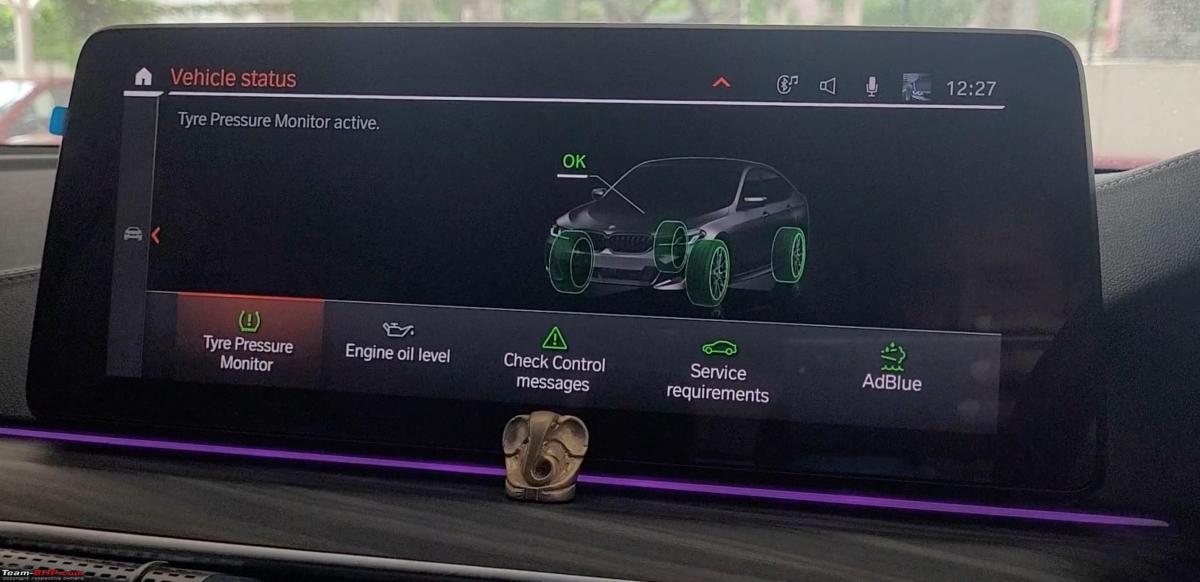 Adaptive Air Suspension – The car has a self-levelling adaptive 2-axle air suspension, with individual dampers for each wheel. This setup is height adjustable and even lowers the car automatically at higher speeds for improved stability. It works pretty well and provides consistently smooth ride quality,not just on smooth tarmacs but also on moderately bad roads. This is one which I use most often due to bad road conditions or to escape speed breakers built with no logic. And I must say it has done the job everywhere. Getting a 20mm ground clearance additional pretty much solves most of the clearance problems thrown at sedans. It is able to maintain consistency with respect to elevation even when the vehicle is fully loaded.
Electrically adjustable seats with memory function – The front seat passengers are pretty much sorted out with 22 way electrically adjustable memory seats. The seats are also big and the nappa leather upholstery provides you with great cushioning and comfort. For the back seat , you get an additional soft cushion for head rest and also an electrical adjustment to recline the seats for about 9 degrees. I have had long distance journeys with elders at the back and they have not complained a bit about the comfort. You can hit miles and still remain fresh.
The best part of the electrical adjustment is when you touch a button, the screen will show you the exact part of the seat which the button controls. This is really cool and is very handy to find the right button for the part for the part of the seat which you want to control.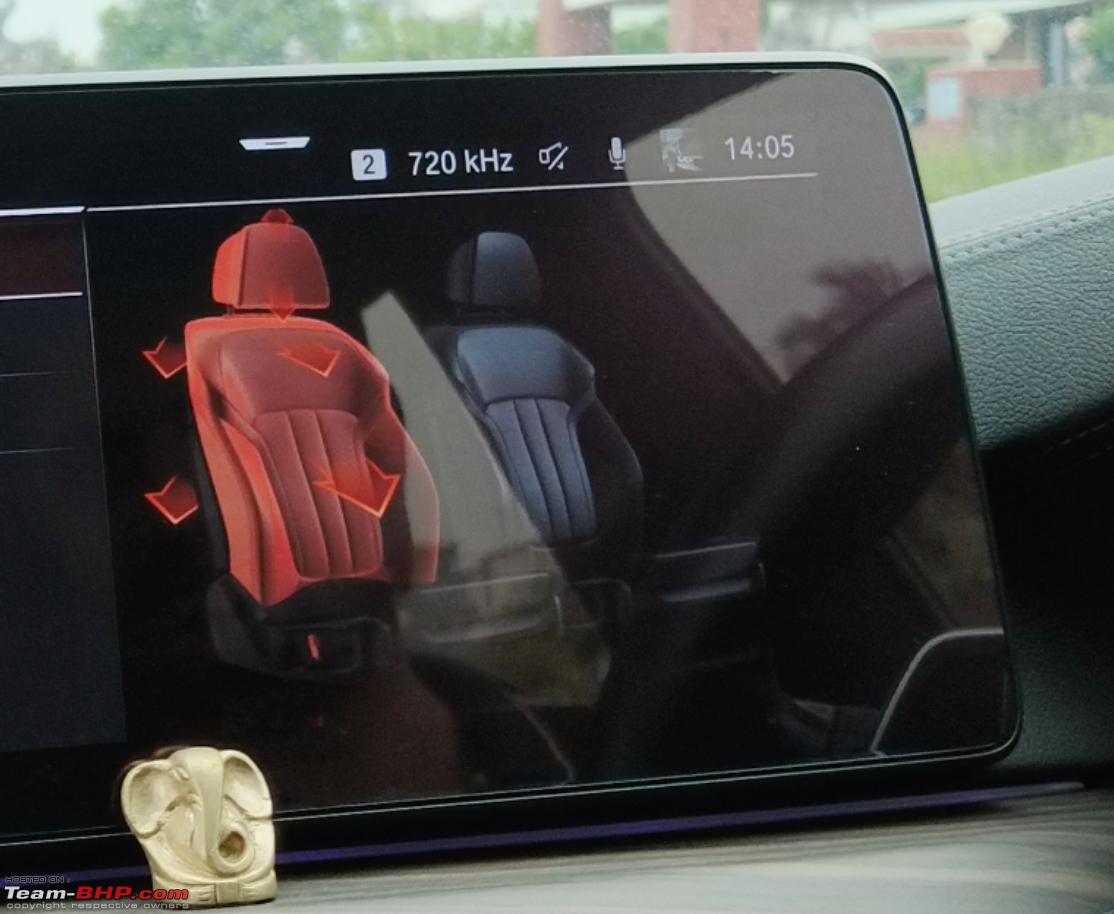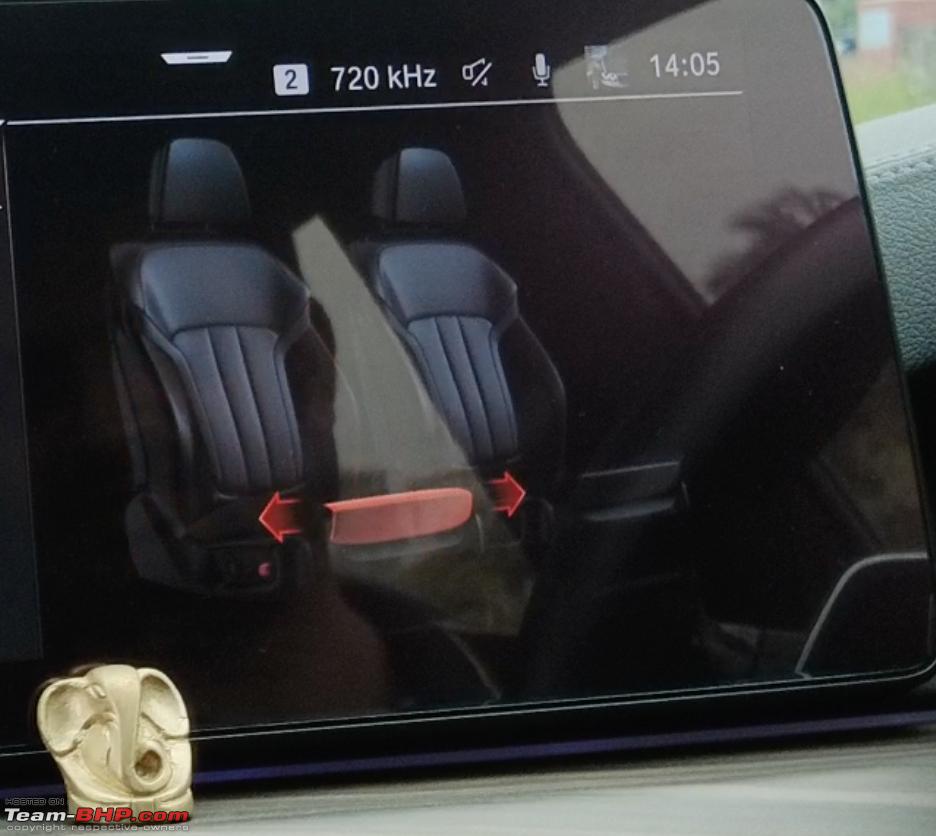 Spacious and luxurious Cabin – Spacious cabin neatly laid out with premium soft touch materials. It looks plush. You can find hard plastic usage to be very minimal or only at places which are impossible touch points.
360 degree camera and sensors – This according to me is the best and most important feature of this car. This is a life saver especially in India. To drive a car of this size in traffic and on tight roads is so frustrating and tiresome if not for this feature. With the kind of accuracy and clarity that it provides , you can just drive by looking at the screen. The big screen adds to the visibility as well. The sensors work perfectly and the camera feed is also of high quality. And they work together to make your life easy. There is not a single day when I have taken the car out and this has not been handy.
Wireless Android auto and Apple car play – Pretty good feature . No wonder why it has become a deal breaker for almost every car buyer. I use it while on road trips. Have the habit of using google maps rather than the one which is loaded into the car.
Boot space and storage pockets – Large boot with some space eaten up by the puny space saver. Still I felt like there was plenty of room left . Could easily accommodate bags for 4 people when setting out for long journeys. Super impressed with the amount of luggage it can hold. Also the hands free tailgate open and close features are super useful. With a 40:20:40 split ratio , we can fold the seats to get an abundance of boot space.Huge bottle holder pockets provided in all doors . The space in the centre console lets a bunch of things inside. You are pretty much sorted out with respect to the space you get inside to keep your small things.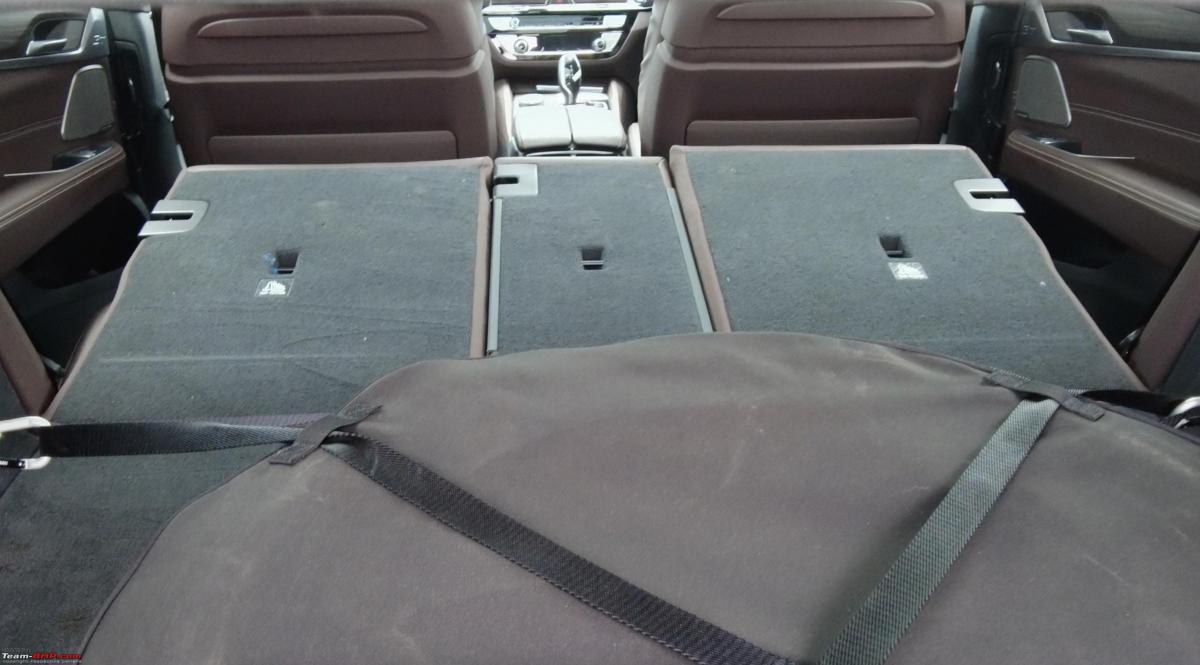 Drive modes and efficiency– I usually switch between Comfort and Eco Pro. Comfort for someone like me provides enough power and also comfort. And you can always save some fuel by switching to Eco Pro.The maximum efficiency that I have achieved so far is 15km/l driving in Eco Pro. I have not run many tests related to efficiency , but my indicator always shows somewhere between 13.5km/l to 14.5km/l.
Sun-blinds for rear passengers – The sun-blinds for rear passengers are very useful. This is often used when there are passengers in the rear seats. The ability to operate the same electrically and the way it is kept concealed when not in use is really great.
Four zone AC -The 4 zone AC control also comes in handy and adds to the comfort.
Laser lights for main and low beam -These headlamps actively adjust the beam according to road condition, incoming traffic and vehicle speed. They are capable of spreading the beam up to 650 metres without dazzling the oncoming drivers. The sensor responds pretty quickly to the outside lighting conditions and it always works like a charm.
Triple turn indicator – This is also a handy feature and I personally am using it quite often for lane changes. For those who are wondering what this is , it allows you to just tap the signal stalk once and it blinks three times.
MODERATELY USED FEATURES
Harmon Kardon sound system – Not the best out there. It does the job. The tweeter placed in the front doors looks flimsy. Not being used extensively. I like to converse and travel rather than listening to music and driving.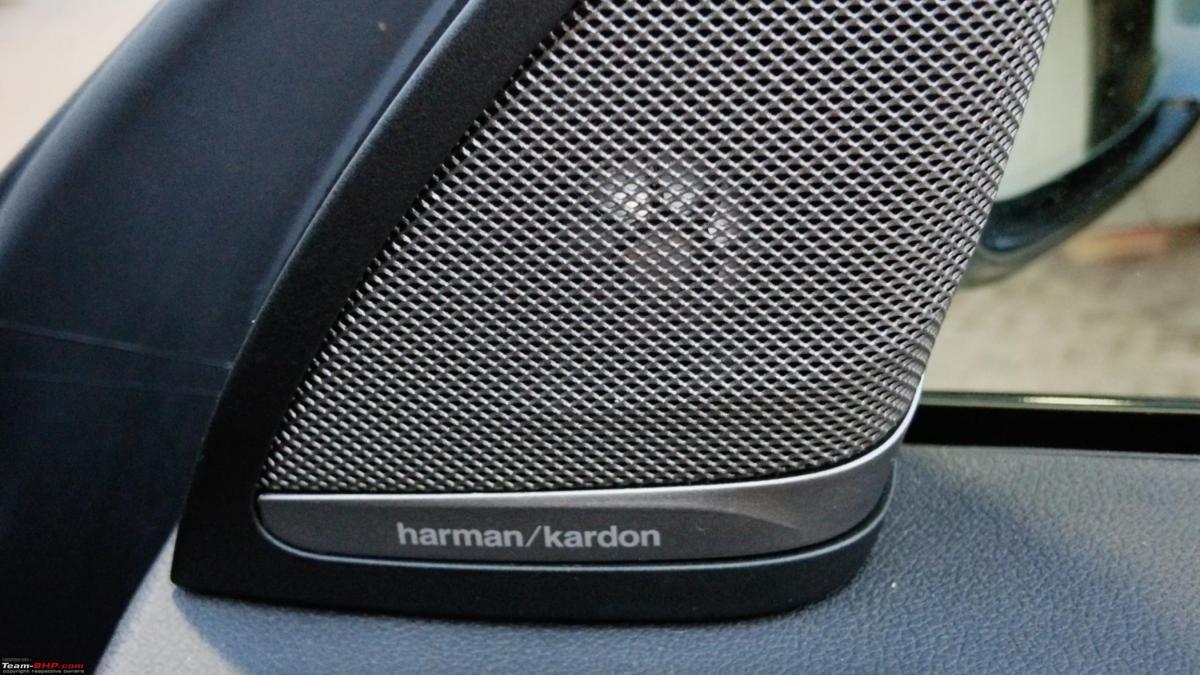 Gesture controls – Surprisingly we are using this feature more than we expected. Never thought it would be the case. Well, it's definitely not something we cannot live without. It does not really matter whether it is there or not. But since it is there, I will continue to use it now and then. And when enabled, at times it picks up a gesture when you are having a discussion which is kind of annoying.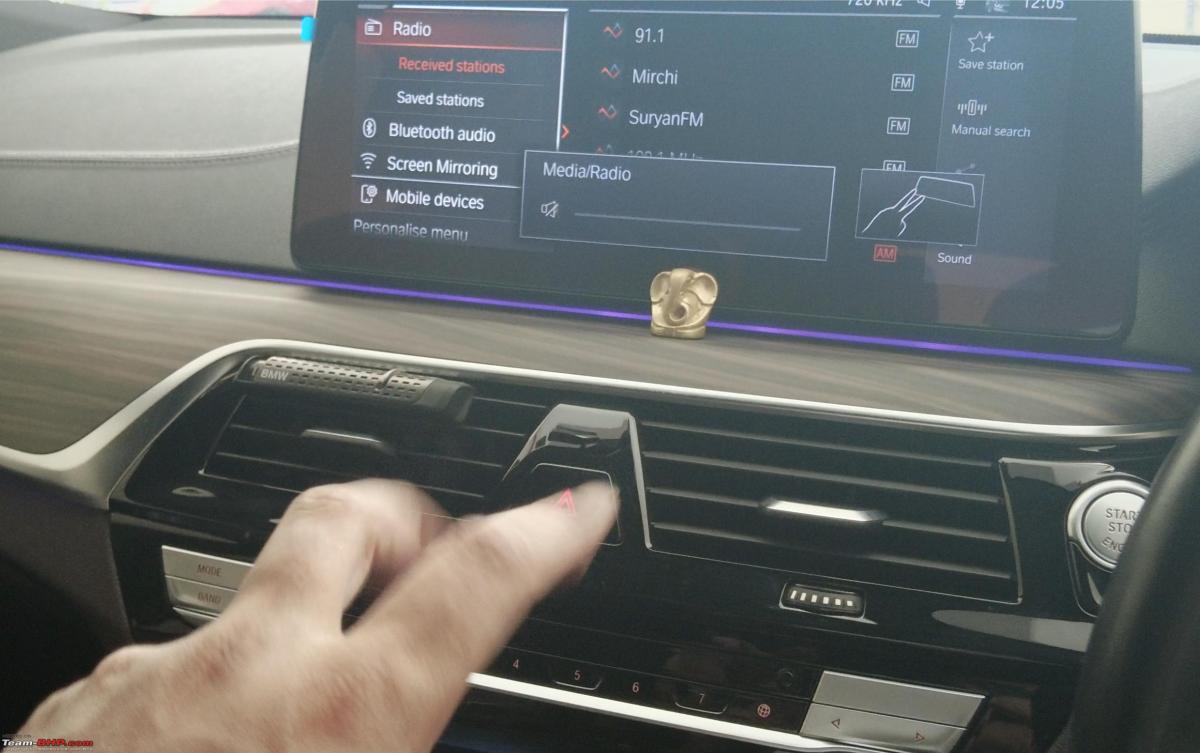 NOT USED FEATURES
Wireless charging – Have used it hardly once or twice to charge the display key and once for the mobile. It is slow and the mobile gets heated up badly. I would always prefer to use wired charging and there are numerous ports available for that.
Panoramic Sunroof – A never used feature. It can light up the cabin if you open the sun blind alone but honestly I have never used it till now.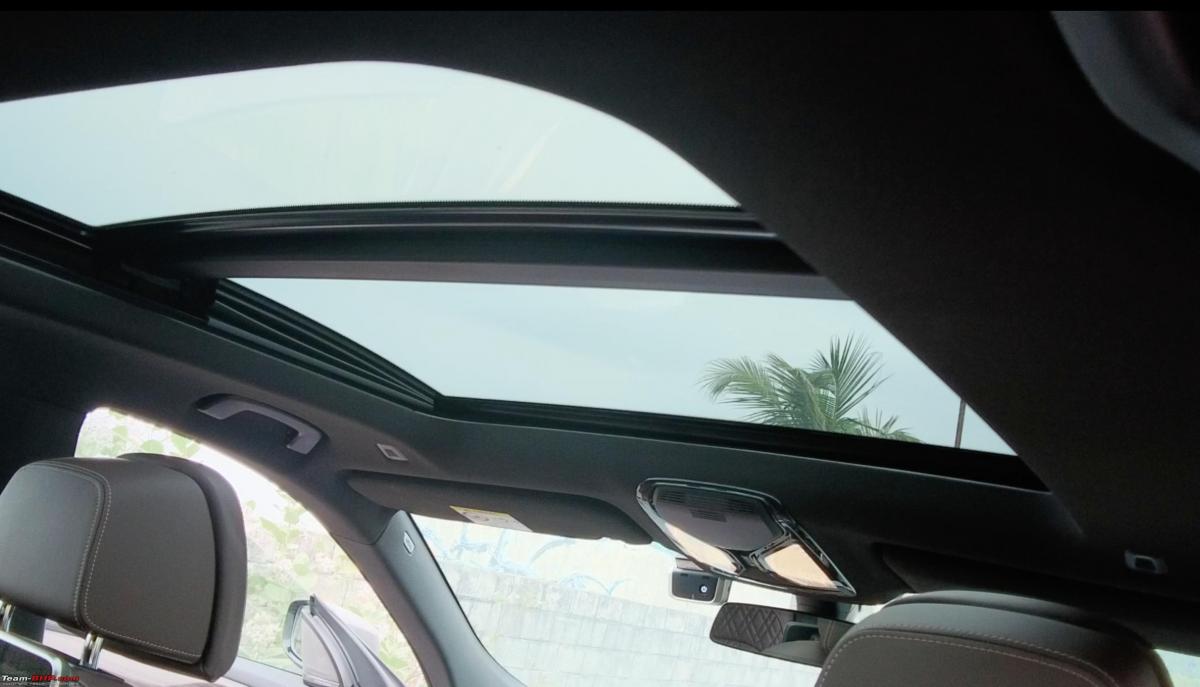 Rear seat entertainment – Hardly used till now. Mostly there won't be rear seat passengers in my car. Otherwise it would be elders hence they are not bothered about the rear seat entertainment.
Features that I want to use going forward.
Display key – The primary key of the car. I always used to carry the secondary key with me. Not used this one much since I had not bought a key case for this yet. But this is on my list . I have decided to carry this and use it to see how handy it is from now on. Couple of times I really felt like I could have carried the display key as it has the pre-set temperature feature. That is a really useful feature when you are living in a place where it can get really hot.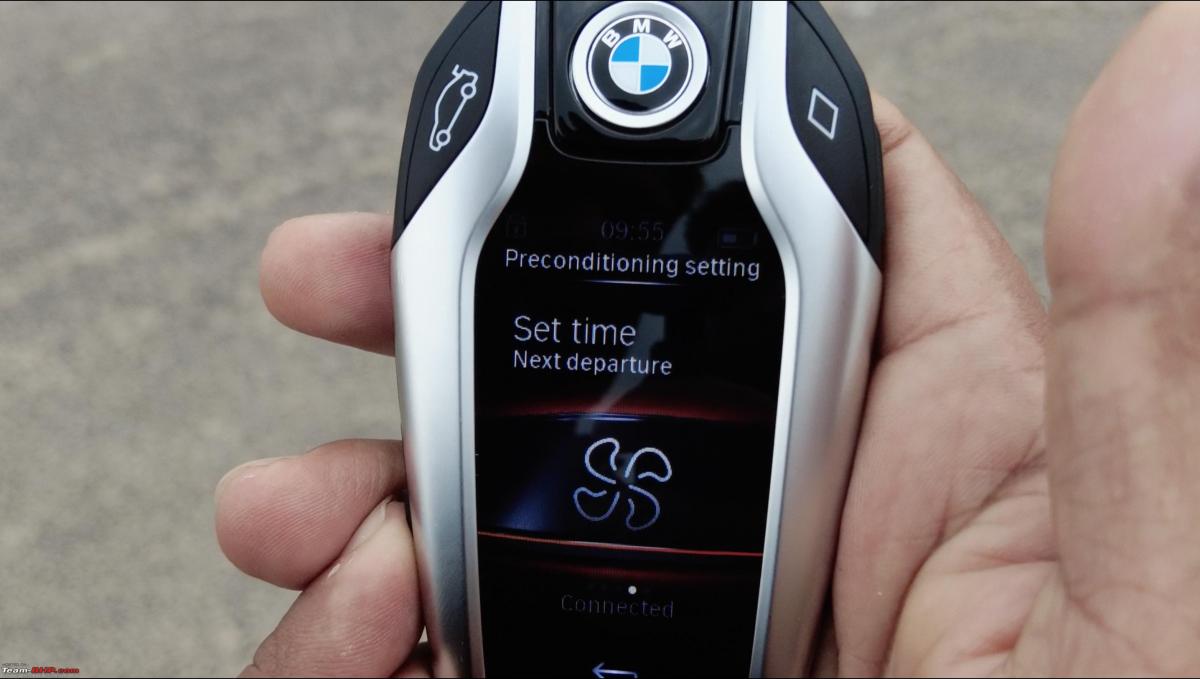 Parking and Reverse assistance – Have not used it for even once because of the strange parking set up we have. But will definitely be trying out when I get an opportunity.
So these are my thoughts on the features of the car and how much they are useful to me in real time.
THE CONCERNS
Run flat tyres – From what I came to know after doing some reading is that RFTs have always been a case of worry for the owners. Luckily it has been going well for me till now. Maybe because of my driving style and I don't push the tyres to their limits as mostly I will be driving with my family. But yes this is something I am keeping an eye on.
Center tunnel – A huge center tunnel makes the car a strict 4 seater. The fifth person sitting in the middle with their legs placed to the two sides of the huge centre tunnel will have a very hard time on long distance journeys. Short distances are fine. There is enough room for the 5th person but layout makes it difficult.
Missing ventilated Seats – Would have been complete with this. Especially when you live in a place where the climate is a bit harsh then you often feel like it could have been a pretty useful addition.
Dimensions of the car -The other difficulty that I face is with space. You would lose your peace of mind the moment you see narrow roads or if you end up in tight spaces. The 360 degree camera and sensors do come for your rescue. It would be a disaster if that was not there. You always tend to think at the back of your mind a thousand times after parking whether there is enough space left for other cars to move. Until and unless you get a decent space for parking at the place , you will be left with nothing but anxiety.
If not for these concerns, the overall experience of owning the 630d has been great and I really enjoyed every second I spent in it.
I really enjoyed explaining about the car to strangers who decides to stop by and enquire about the car. All those kms I have driven has been memorable and you end up asking for more road trips just to enjoy the car  .
Drive safe and happy motoring
Read BHPian comments for more insights and information.
Source: Read Full Article