Before buying this SUV, we were considering the Tata Harrier, VW T-Roc and Hyundai Tucson.
BHPian Rookie_Jeeper recently shared this with other enthusiasts.
Jeep Compass 80th Anniversary Edition Diesel MT – Booking Experience and One-year ownership review
Background
Around the same time last year, I was on the lookout for a great highway car. Living in Bangalore and the "amazing" roads that we have here, meant that "car" essentially meant SUV. My main priorities were obviously fun to drive factor and safety. The yearly running was going to be around 15K Kms and the car was going to be used 80% for highway drives as we also had a Baleno CVT for city runs.
Being a fan of diesels and considering the kind of usage I had, diesels were preferred. I was not very keen on automatics as well but was open to it.
The cars which we considered were
Tata Harrier
Harrier would have been a top contender if it was not for its sheer size. The car is undoubtedly a looker and has a great build quality and a safety kit. Another factor that probably influenced my decision was the horror stories I have heard about reliability and ASS from the people in my network. I even have a few friends who have sworn to never buy a TATA regardless of how good the product is!
VW T-roc
On the other side of the size spectrum, you have the VW T-roc. I have always been a VW fan as I have driven my dad's Vento 1.6 TDI extensively and we still own this even after 1 lakh plus Kms. Maintenance hasn't been cheap but it still brings a smile to your face every time you drive it. The T-roc, being a CBU, unfortunately, felt quite overpriced for what it had to offer, and on top of that, the cramped second row did not help. Even the VW fan in me could not be convinced with this package.
Hyundai Tucson
Tucson was probably the strongest contender. I have never been a fan of Hyundai's designs and personally think that the Venue and Creta rank pretty low in terms of looks and road presence (looks are subjective, no offence meant! ). I have also been very vocal in my friend circle about Hyundai and KIA's policy of selling comparatively unsafe cars in India. But the Tucson was very different! It had a great ride and handling and looked much better than the other Hyundais. The only reason we didn't go ahead was the fact that the facelift had already been launched in the international market and the interiors felt lacking compared to what the Compass had to offer.
After pondering over all the options for a few days and watching almost all the reviews on YouTube, it was clear to us that Jeep Compass was the car for us. The size, the engine, driving dynamics and the interiors of the facelift all felt on point to us. Shout out to Arun Josie and his amazing ownership thread for making this process a lot easier.
Sharing a few pics that I took over the last year of my Compass along with the cars I spoke about.
With my friend's Harrier dark edition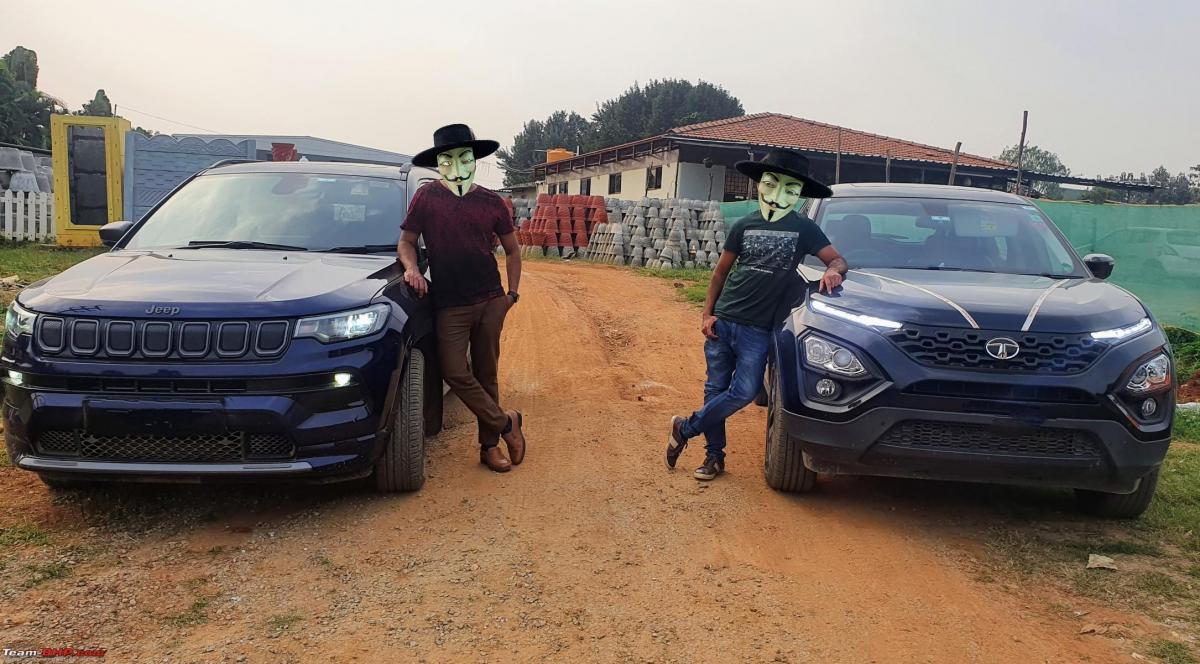 With a VW T-roc
With an Audi Q3
With a Green Compass Limited
Booking experience
Jeep has 2 vendors in Bangalore – KHT and PPS. Since I wanted to be absolutely sure before buying the car I went and took test drives with both. The SAs of both the vendors were very cordial and the overall test drive experience was great.
The initial plan was to go for the Longitude Diesel MT variant as it had almost all the necessary features and we weren't too fussed about the lack of a sunroof. But in person, the fabric interior in Longitude felt a little underwhelming. They had Limited and Model S also on display and we got a chance to see and feel them in person as well. My better half was really impressed by the all-black interiors of Model S but this was out of our budget. Limited variant's dual-tone interior felt a little overdone to both of us. So we went back a little confused from the showroom and informed the SA that we will get back to him once we were able to finalise.
After 2 days, the SA from PPS reached out to us and informed us that there was a cancellation in one of the 80th Anniversary edition variants and they were even ready to throw in an additional 50k discount on it as well if we were ready to close the deal soon. This was a great surprise for us as the 80th Anniversary model was out of stock everywhere and it was a blessing for us as we were getting the interiors of Model S, like my wife wanted, at the price of the Limited variant.
The only caveat was that we had to settle for the Galaxy Blue colour. Our plan was to get the Compass in Black. I told the SA that since we have not seen the colour in person, it would not be possible for us to confirm. On his insistence, we went to their stockyard the very next day to see the vehicle in person. They were kind enough to also bring a Black Limited variant and parked it side by side for us to compare. And it was love at first sight for both of us. The Galaxy Blue colour looked great with the dual-tone roof and we really liked the subtle differences that made the 80th Anniversary stand out from Limited.
We confirmed our booking after a PDI and the car was delivered the very next week itself. The overall booking experience was great and we had no complaints.
Additional work done on the car
I got a full-body PPF done from Carzpa Bangalore (near RV College, Mysore road) and really liked their craftsmanship. They took their time but the quality was top-notch.
Impressions after 1 year
Now after 1 year and covering around 12K Kms in the Compass, the ownership experience of the car has been flawless. I have seen complaints on rattling here on Team-BHP but I have not faced any such issues so far. I have tried to summarise my impressions so far below.
Drive: It's an absolute joy to drive and can munch miles effortlessly. The 2 L Diesel MT is the engine-gear box combo to go for if you are an enthusiast.
Ride Comfort: Ride is comparatively on the stiffer side but this translates to amazing confidence on highways and twisties. You get that indestructible feel when you drive. Even in cities if you maintain a decent speed it is quite comfortable. But do not expect the plush feel of say a Creta.
Mileage: This totally will depend on your driving style. From my experience, 2000 rpm is where the engine feels at home. This translates to 100-110 Kmph in the 5th gear and will give you the best mileage vs performance trade-off. I usually get a mileage of about 15Kmpl on the highways and 12-13 in the city unless the traffic is really bad. If you have the patience to drive with a light foot on the highway at around 90-100 Kmph, a mileage of around 17-18 Kmpl is easily possible. Speeds over 140 Kmph will reduce the mileage to about 13 Kmpl.
Tyres: The stock size is 225 55R18 like in the last gen Tucson. But unlike Tucson, the stock Bridgestone Turanzas are actually pretty good. I have seen a lot of Tucson and even X1 owners in this forum opting for these. Turanza was the only option in this size for a long time but recently Vredestein has released their ULTRAC VORTI– any good reviews on this?
DPF/DEF: Never faced any issues with DPF as I do regular highway runs. DEF (Ad blue) consumption seems to be around 1L per 1000 Kms but this again depends on the driving conditions and style.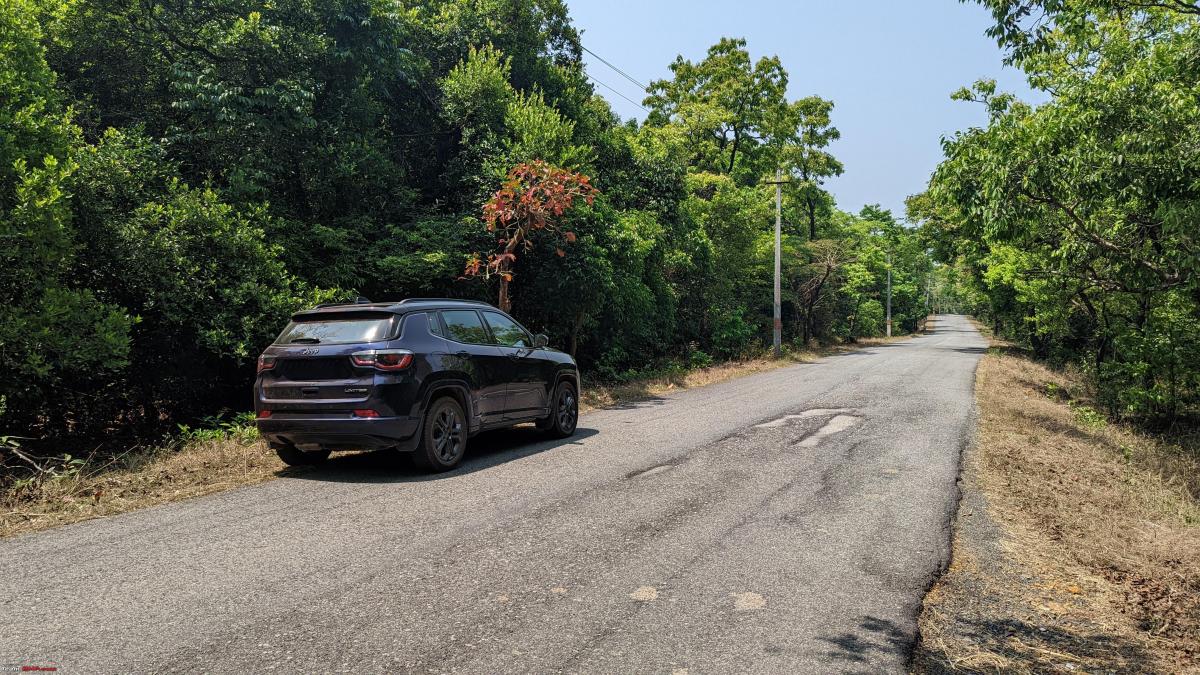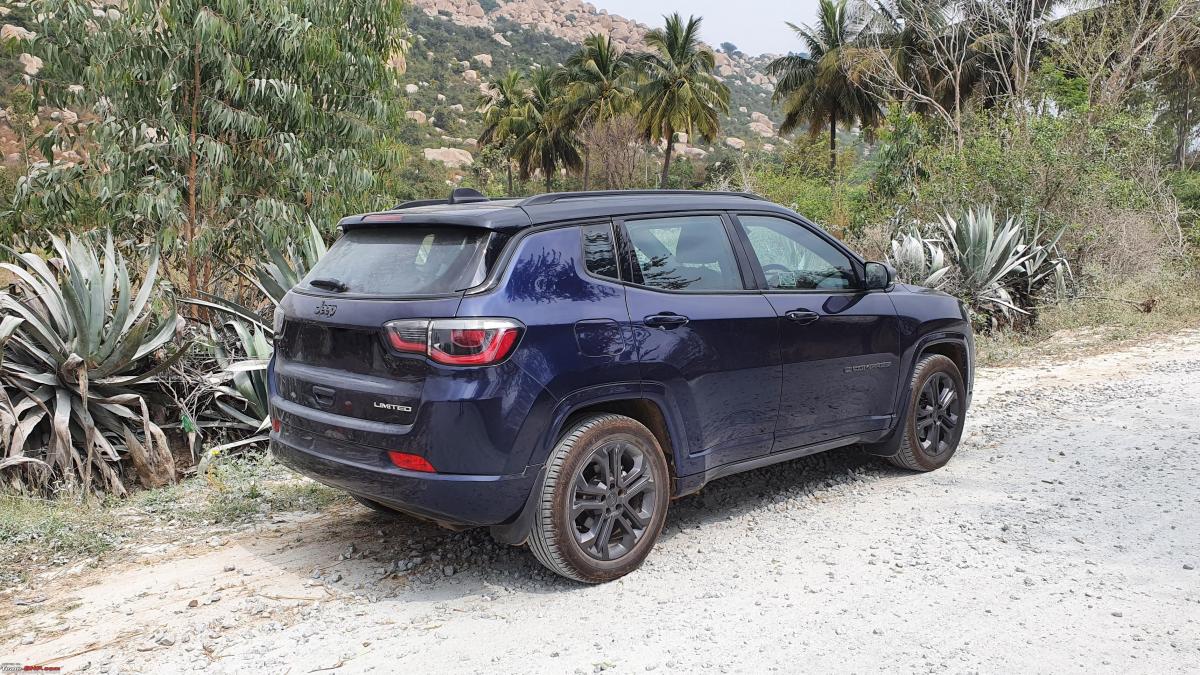 First Full Service Experience with PPS Jeep – 1 Year/15k KM
As such, I had no complaints to attend to. All the routine oil/filter replacements etc. were carried out as per the MOPAR checklist. In addition to this, I opted for the wheel balancing, alignment and rotation from them even though I knew they were going to charge a slight premium. Total cost came out to be around 13-14k and the overall experience with PPS so far has been really positive.
Conclusion
One year down the line, do I have any regrets? Not at all! It has been an absolute delight. Great car to munch miles on and I look forward to a fun and trouble-free ownership for many more years to come!
Check out BHPian comments for more insights and information.
Source: Read Full Article